How to Root the Galaxy Tab Plus 3G P6200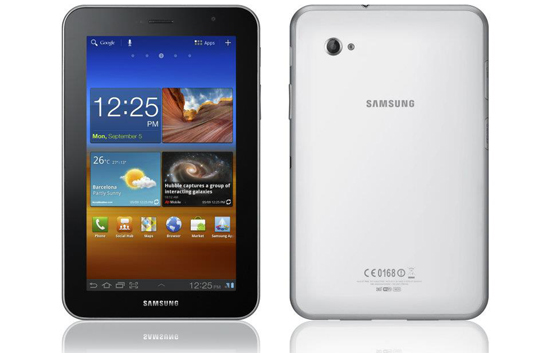 The Samsung Galaxy Tab Plus P6200 7 inch tablet hasn't been around long and its already rooted thanks to XDA member bdigitalstudio. This has been confirmed working with Titanium Backup running flawlessly. Below are the instructions to root your brand new Galaxy Tab Plus P6200 tablet.
Instructions to Root the Samsung Galaxy Tab Plus 6200:
Install the latest Samsung Kies (Download Page)
Download and rename gtp-root.zip to root.zip (Download Link)
Transfer root.zip to your external SDcard on your Galaxy Tab Plus
Reboot the Galaxy Tab Plus holding Volume Down button + Power Button
When TAB turns ON, RELEASE POWER BUTTON (Keep Holding Volume Down Button)
Once you have entered recovery select install update from EXTERNAL Storage
Look for the file root.zip and select it with power button
When Finished reboot the Galaxy Tab Plus
On the Android Market Download and install SuperUser, run it, and Update SU Binary
Download and install BusyBox (Download APK) (or find it on the Android Market)
Once you have it rooted or if you have any issues along the way please let us know how it went. Also as easy as it is to root the device we can only assume there will be a one click root before too long for those of you that aren't willing to follow the steps above.