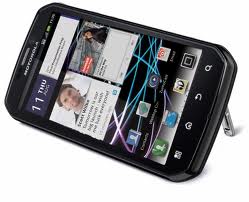 The Motorola Photon 4G just received a maintenance update to build 45.3.6.en.US that fixes quite a few items throughout the device. We will not list out every item that will be fixed or improved although one of the largest improvements that have been added is Google Talk video support which has been a huge request for a while now. Below are some of the more noticeable changes.
Photon 4G 45.3.6.en.US Update Notes:
General enhancements
General bug fixes
Google Talk video support
Laptopdock 100 support
Proximity sensor fixes
etc.
The Motorola Photon 4G has been a very popular device on Sprints network and seems to have done better for them than its Atrix 4G AT&T counterpart.  This being said there have been many bugs reported with the device including its lack of stable proximity sensors.  This update should improve your device across the board and make the device what it should have originally been.  Sprint has setup the OTA rollout in phases so if you aren't getting it now you will shortly.
Please let us know how the update goes for you and if it fixes everything that it claims to.  We will be following the update and actually have a device here on hand to test a few of the improvements ourselves.  As we find out any other information like new bugs that arise or any features that aren't mentioned above we will be sure to let you know.
UPDATE: We updated our Photon 4G and grabbed a Laptop Dock to test it out and everything seems to work really well.  We also tried to recreate issues we had earlier with proximity sensors and they seem to have been fixed and even improved in general.  We also previously had force closes when running too much at any given time and when overusing the camera which have also seemed to have been fixed.  This being said the one thing that we didn't mention was battery life.  The battery life on the Photon seems to have improved by around 15% which is huge for a device that was previously only lasting about 12 hours before the update.