Welcome to Android Advice and Tutorials.
---
Nook Color Update to Add Netflix Support
Monday, December 19th, 2011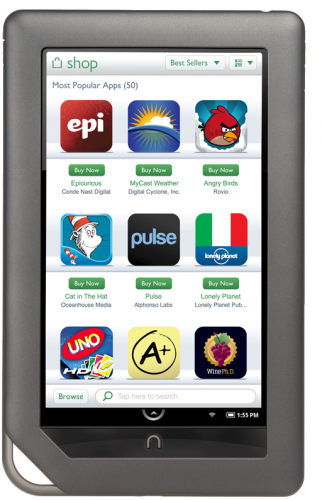 Barnes & Noble announced they are rolling out software version 1.4.1 which adds Netflix support to the device. This while a minor update should still get the device to a much better state than the Kindle Fire is in currently.
Nook Color Update 1.4.1 Update Features:
Netflix support
Comic and graphic novels
New PagePerfect NOOK books
The ability to read books in portrait or landscape mode
The update actually started pushing out a few days ago but as all updates will take a few weeks to get to everyone. You will get the update via OTA (over the air) when connected to WiFi.
---
---
---