Silence all Notifications on your Honeycomb Tablet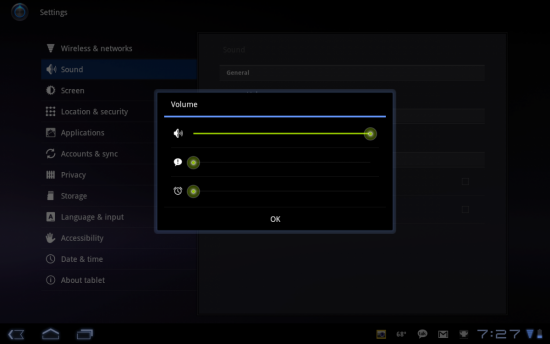 On your phone its nice to be alerted when you get emails, calls, voicemail, etc. What about your Tablet? These notifications are in most cases annoying at best. Below are the steps you can take to turn off all notification sounds.
Instructions to Silence all Sounds on Honeycomb:
Go to Settings -> Sound -> Volume
Slide all three sliders to the far left
Go to Notifications and set ringtone to silent
Go to Feedback and uncheck "Audible selection" and "Screen Lock Sounds"
Thats it your Tablet is now silent
This will fix the ever so annoying sounds on your Honeycomb Tablet that you think you have turned off by turning the volume down just to open something else and have the sounds come back. Many apps and areas of the Tablets will use different sounds to play their notifications other than just media.