Yahoo Phone with Google Android OS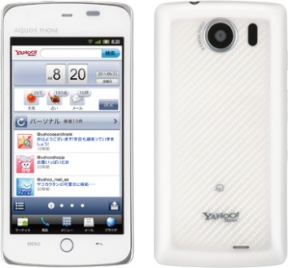 A Japanese carrier SoftBank has decided that it was a good idea to carry a Yahoo branded phone running the Google Android Operating System. While this seems to be a contradiction and very odd on many levels it is what it is.
We can assume that this phone will have a completely modified version of Android to make it more inline with Yahoo's services as opposed to Google search and Google Maps. The phone will come with two free years of Yahoo Plus. Since Yahoo is the nations largest website it should do rather well even with the odd combination.
The Yahoo phone is a rebranded Aquos phone with the following features:
4inch qHD display
8 megapixel camera
Wi-Fi and Bluetooth
Android 2.3 Gingerbread
While this phone may never get outside of Japan it does have some cool features on the homescreen like access to time, weather, stocks, news, social and search all on one screen. As we get more information we will be sure to let you know.