Acer CloudMobile Android 4.0 Ice Cream Sandwich 4.3inch Phone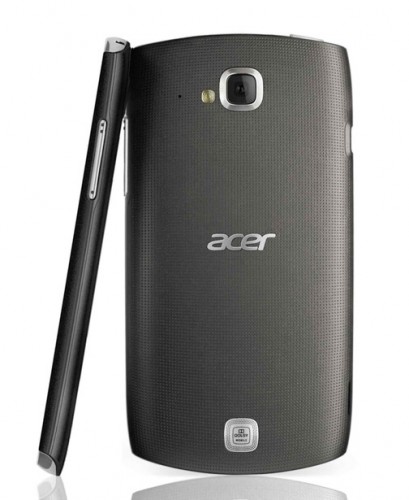 Acer has announced their plans for Mobile World Congress this year. They will be showing their Acer CloudMobile (official name as we have heard). They not only announced the device itself but the CloudMobile service as well.
The new Acer CloudMobile Features:
Android 4.0 Ice Cream Sandwich
4.3 inch HD Display
Thin bezel and brushed aluminum frame
Thats all we officially know right now
While there aren't many specifications available right now they have already won a few IF design awards for the device. It is rumored that it will come with an 8mp camera and Dolby Digital Mobile on board. The rest of the specs should be released by the end of the month.
This phone will be extremely thin around 8mm thick which seems to be about standard for phones right now. The Acer CloudMobile will be officially and fully announced at Mobile World Congress 2012 in Spain.