Android 4.0 Ice Cream Sandwich Windows Desktop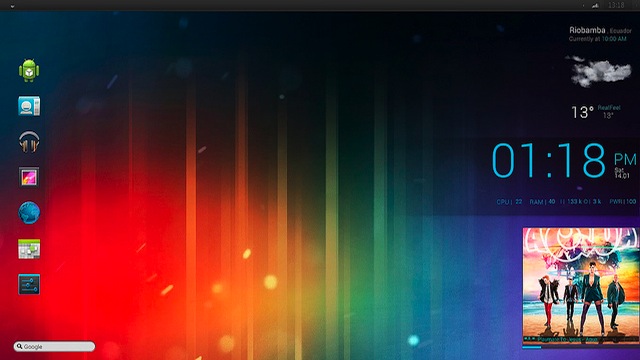 Ever wanted to have your Windows desktop look like an Android 4.0 Ice Cream Sandwich home screen? Now you can thank Flickr user David Molina who has tweaked and skinned with the right tools to make it happen. The outcome of the steps below definitely makes your desktop almost an exact duplicate of your Android 4.0 device.
Instructions to make your Windows Desktop look and function like Android 4.0 Ice Cream Sandwich:
While the entire list above will create the full Android 4.0 experience you can turn on and off the pieces that you want to get it the way you want. Let us know what you think when you have it setup and post any questions you have as well.