Android 4.1 Jelly Bean Review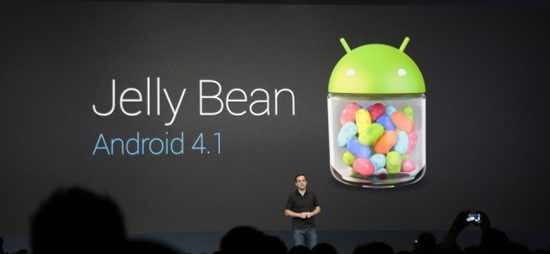 Android 4.1 Jelly Bean was officially announced this year at Google I/O and is easily the greatest enhancement to the Android OS. Android 4.1 from the outside looking in seems to just be an incremental update to the Android 4.0 OS with some enhancements although it is much more than that behind the scenes. This update easily places Android as the top mobile OS to date with its upgrade to Jelly Bean.
While no devices will be released or upgraded until the middle of this month which is only a week or two out it will almost immediately be pushed out to a few devices. The Samsung Galaxy Nexus, Nexus S and Motorola Xoom will get the update this month. Also a version of the Jelly Bean OS has already been released to developers when the OS was announced.
Some of the features that have been added make Android 4.1 Jelly Bean an OS to be reckoned with in the smartphone world. Below we will explain each feature and its benefits to Android users.
Butter UI is the Enhancement we all Want (Incredible Speed Increase):
One of the only reasons that iOS users prefer Apple is the performance it has over the Android OS, this is no longer the case. Android has had to keep up to date with hardware technologies to keep up with iOS till now while Apple seems to use sub par hardware and still give users a smoother experience. Jelly Bean with Google's new Butter UI removes Androids lag and sticky nature almost completely. Butter UI allows Android 4.1 to ramp up CPU access when using the touchscreen allowing Jelly Bean to react instantly when you touch the screen. Literally there is no delay when switching between processes.
Improved Notification Bar (More Information Quickly):
Android's notification bar is already the best in the industry which has been proven by Apple's attempts at copying it recently. In Android 4.1 Jelly Bean they have improved their notification bar even more even though we thought it wasn't possible. When you get an email notification in Android Jelly Bean will now allow you to expand its contents by dragging two fingers down to pull them apart. This allows you to see your inbox without actually opening it up from the app. Another feature that everyone wants no matter who you are is the fact that you can now stop third party applications from sending you messages. This can be disabled on an app by app basis.
Jelly Bean has a Siri Rival "Google Now" (Assistant you don't have to ask):
We have all been made aware that Google has been working on a Siri competitor for some time now but its not the personal assistant that we all assumed it would be. Google has improved the Google Search feature to make it more like Siri although Google Now is more of a context sensitive information system. This new system in Jelly Bean will show the user relevant information based on your current location, time of day and searches you have made from your phone and computer. This system actually learns your habits, movements, and interests to give you useful information. And example is Google Now will memorize the route you take to work and if there is traffic tell you bout the delays and an alternate route automatically.
Here at Android Advice we are excited about Google's outlook on the new OS and their unstoppable need to keep updating with new innovative features. Jelly Bean is just the beginning of a great new direction for the Android OS.