Android 4.2 Keyboard APK Available (Download)
Wednesday, October 31st, 2012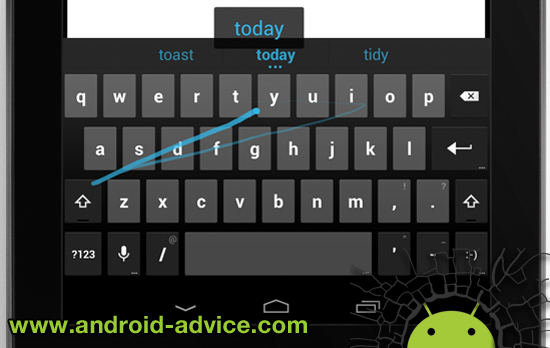 There is already an APK and flash-able zip available to install the Android 4.2 keyboard on Android devices. Before you get too excited though you need to be sure that your device runs at least Android 4.0 Ice Cream Sandwich for this to work properly.
Android 4.2 Keyboard APK (Download)
Installing via the apk does not require root access on your device. If you are using a stock Samsung, HTC, Sony, etc. device then the apk should install without any issues. If by chance you are using a stock Google keyboard then you may run into the issue of the apk not installing. You can give it a shot no matter what and your worst case will be the apk just doesn't install. If this is the case then you will need to use the flash-able file below.
Android 4.2 Keyboard Flash-able (Download)
If you cannot get the apk above to install on your device then you will need root access to your device. In this case you will want to backup your current keyboard before flashing the new one since it will replace it. The backup is solely for the event that you don't like the new keyboard and want it back to the way it was. We recommend just backing up the entire ROM before flashing.
Once you have installed the new Android 4.2 Keyboard please let us know via comments below what device and file you used to help others know the option to choose for their device.
---
---