Blackberry PlayBook has Android App Support in Version 2.0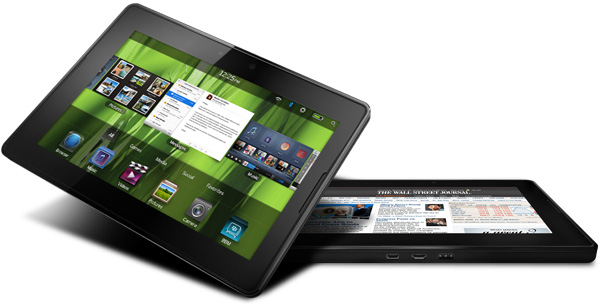 RIM has been talking about bringing an app emulator to their blackberry playbook to run Android apps for some time now. A large update bringing the BlackBerry PlayBook to version 2 started pushing out yesterday to allow Android apps to run on the device. Perhaps if RIM had done this when the Playbook was released it wouldn't have been such a bust.
BlackBerry PlayBook Version 2 Features:
Android app emulator
Native Email support (Really?)
Twitter Integration
Facebook Integration
New Keyboard
Home Screen UI
Improved website browsing
Personally we don't think that adding Android app support will save the PlayBook although it will allow those that previously purchased the device to actually use it. Now with native email support which is odd that BlackBerry released any device without this, users can use it for mail. At this point the PlayBook is a lost cause seeing as there is the Kindle Fire and now the Nook 8GB tablets that are at the same $199 price.