Gameloft Announces New Android Games for 2012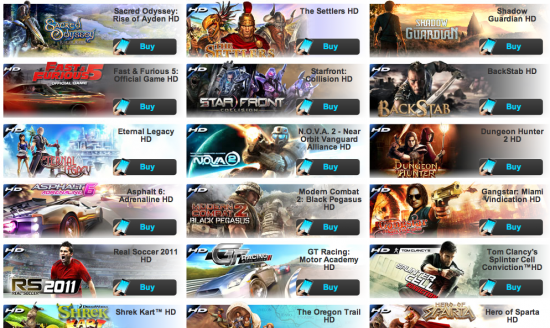 We all know that Gameloft is about as big as it gets when talking about mobile gaming. Gameloft along with their annual financial reports this year have announced many new titles that will be released soon. Our tablets and phones will now have even more titles to choose from as if Gameloft didn't have enough great games already.
New Gameloft Games 2012:
The Dark Knight Rises
Men in Black 3
Ice Age
The Avengers
The Amazing Spider-Man
Littlest Pet Shop
My Little Pony
Gameloft has also mentioned that they will be focusing more attention to adding social features to their games. You will also see more ability of in game purchases in the future titles released by Gameloft as well. While in game purchases tend to push many away it will allow for you to play games that you would otherwise have to pay for with a few disadvantages is all.