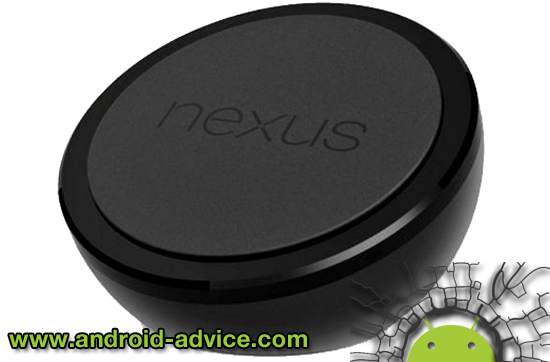 Google was planning on showing off some of their great new products today like the "Nexus Wireless Charger". Hurricane Sandy decided that today was not a good day for Google to show everything they had to offer although there are a few things that are making their way out.
We all love new easier ways to use our devices and one of the most irritating aspects of any mobile device is the fact that we have to plug them in and charge them daily (in most cases). The picture you see above actually hit the internet over the weekend and shows the Nexus Wireless Charger as a very simply designed device.
The charger is a small round device that will charge the Nexus 4 and any other Nexus device that was supposed to be announced today at Google's Android event. You cant miss the fact that it charges Nexus devices because its the only thing the device says and is prominently placed on the front of the device. With wireless charging being the future we will surely see more of these popping up over the next year.