Google's Project Glass (Augmented Reality Glasses) Release Date?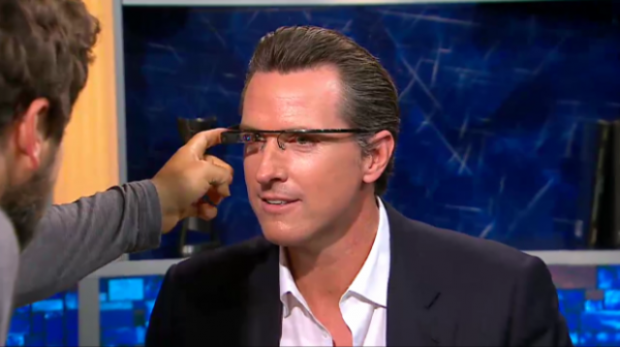 By now you have already heard that Google has been working on a pair of augmented reality glasses known as Project Glass. The Android glasses are still in the prototype stages an being tested by Google employees although we have seen some great things till now about the new device. Google co-founder Sergey Brin went on the Gavin Newsom show and talked about the high tech glasses and even let the Lieutenant Governor of California try them on.
Newsom also had an interview with Wired Magazine where he said that the glasses were incredibly light, comfortable and unnoticeable when worn. Newsom also stated that the image was remarkably clear and that you could tell the high quality of the display.
"You can easily forget you have them on, and sense the capacity of use in the future," said Newsom.
While Brin says that Project Glass has been in production for almost 3 years there are hopes that the release will be 2013.