How to Setup your Sony Android Smartwatch
Sony has released an Android powered watch that will allow you to control and use some of your phones features from your wrist. This Sony Smartwatch doesn't actually hold the apps on itself but runs via a bluetooth connection with your Android Phone. Some of the benefits of the Android Smartwatch is the fact that you can see whos calling from your wrist, read text messages, see weather and of course the time without pulling your phone out of your pocket. There are many more features to the watch but here we will focus on syncing the watch with your Android phone.
Whether you have lost the setup instructions or just don't want to read through them this is here for you. The smartwatch is easily setup and will likely be one of your favorite Android accessories.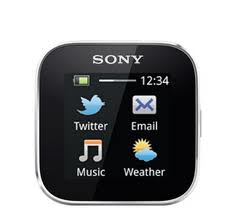 How to Setup the Sony Android Smartwatch:
Turn on your Sony Smartwatch, you will notice it trying to sync
On your phone go to your wireless settings and turn on your Bluetooth
On your Phone scan for devices, the smartwatch will show up on your phone
Select it to pair with the device
Verify the connection on both your phone and smartwatch
On your phone go to the Android Market and Download "LiveWare Manager"
Turn off your Smartwatch and Open Liveware on your phone
Turn your Smartwatch back on and you will get a notification on your phone
Say "OK" and it will take you to the Android Market, Download the Watch app
Once the app is downloaded it will start on its own
After a few seconds you will see the current time on your watch
Congrats you are now synced!
Once synced you will see that there are no apps on the watch and it is literaly just a watch at this point. You can download apps by tapping the watch Manager in your notification bar. The video above will explain the steps above in a little more detail along with downloading your first few smartwatch apps. If you have any issues please feel free to drop a line below.