Meizu MX and M9 Android 4.0 ICS Update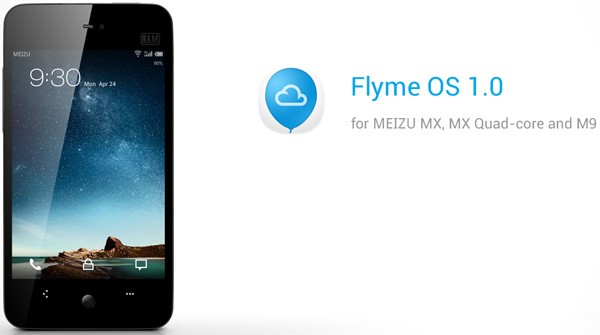 An upgrade to Android 4.0 Ice Cream Sandwich was promised by Meizu's CEO Jack Wong back almost 6 months ago in November. It looks like he has finally released a date for the Ice Cream Sandwich update for the MX and M9 smartphones of June. The Meizu MX and Meizu M9 will not be getting the Ice Cream Sandwich update that most other phones get as it will be skinned with Meizu's own Flyme OS version 1.0. Their Flyme OS is supposed to improve Google's default Android 4.0 features with a more refined logical interface, backup and sync data functions, and cloud storage.
Official Press Release About Flyme OS 1.0 for the Meizu MX and M9:
HONG KONG – April 24, 2012 – MEIZU today officially announces that the MEIZU MX and M9 smartphones will be upgraded to Flyme OS 1.0 (based on Android 4.0) in June 2012. This announcement indicates that MEIZU's entire current range of smartphones will be brought into the Android 4.0 era, reflecting MEIZU's unyielding commitment towards its old users.

MEIZU's Flyme OS offers a powerful range of features and user-friendliness together with a simple and elegant design, receiving praise from users both at home and abroad. It is the result of MEIZU's focus on user experience since the start. Combining all the best elements from past products and iterations, Flyme OS 1.0 provides a superior user experience.
Flyme OS 1.0 will offer a slew of advantages over the native Android 4.0 system. The user experience will be more logical; interactions more streamlined and pre-installed apps more comprehensive. Under the hood, Flyme OS 1.0 offers backup and sync, lost phone locating, as well as a new cloud services such as personal file storage. In Mainland China, MEIZU's Music Online music streaming app will have its entire library upgraded to lossless audio formats.

Customers with the MEIZU MX and M9 will be able to upgrade to Flyme 1.0 via an OTA (over the air) push directly on their phones, or by downloading the firmware upgrade from the official MEIZU website in June this year.

MEIZU MX comes with an Exynos dual-core A9 processor and a high resolution 4-inch 292 PPI display with the world's most naturally beautiful ASV display technology, giving users the ultimate visual experience. It also comes with an 8 megapixel backside illuminated (BSI) camera with a lens aperture of f/2.2, capable of taking great photos even in low light conditions.

As China's first flagship smartphone, the MEIZU M9 was released in early 2011 with a 1 GHz CPU, 3.5-inch 960×640 resolution ASV display and a 5 megapixel camera to much fanfare in China and beyond.

The MEIZU MX 16GB retails for ¥2399 CNY in Mainland China and $2599 HKD in Hong Kong, while the MEIZU M9 sells for 1699 yuan in Mainland China.