Welcome to Android Advice and Tutorials.
---
Motorola Droid Bionic Update 5.9.902 in Soak Tests Now
Friday, January 20th, 2012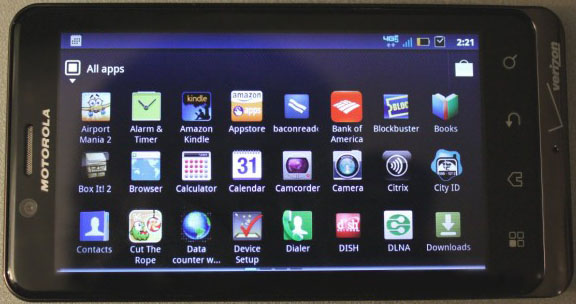 It looks like we are finally going to see a nice update to the Motorola Droid Bionic bringing it to software version 5.9.902.
Motorola Droid Bionic Update 5.9.902 Features:
Remove VCast Music preload
Add Amazon MP3 app preload
Motorola Terms and Conditions screen automatically enables data collection/location details
Google security patch to block access to change Home panel icons
After factory reset, location consent screen shown on activation screen
Change "Terms and Condition" screen title to "Motorola Terms of Service"
Since its in the testing phase right now we can assume if all goes well the device update will be available to the general public within week or so. Any soak testers out there that want to give us a little insight on how things are going we welcome it. We will let you all know when the update is available.
---
---
---