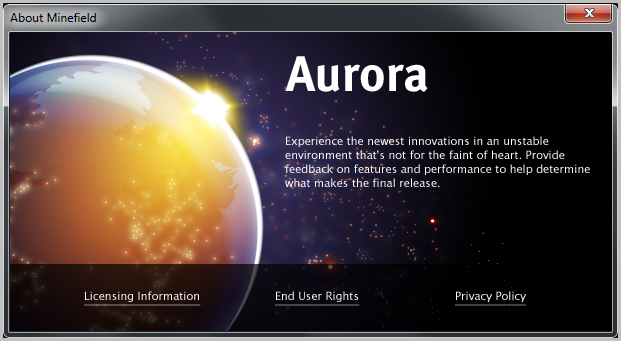 If you have updated to the newest version of Firefox for Android you will be able to take advantage of their web-app marketplace. You can install Aurora on your Android device to get the the Firefox Marketplace, and can find it from the Options menu under "tools -> apps". There you will see the link to the marketplace.
How to Install Aurora on your Android Phone:
First of all you will need the most recent version of Firefox for Android (which is Firefox 18). Then you need to allow installs from "Unknown Sources". Download Aurora from the link below and install it.
Keep in mind that Firefox 18 and the marketplace for Android is in pre-beta so may be a bit buggy right now. Also all you can access for right now is the free apps but Firefox has mentioned that they will be adding payment, sharing, reviews and rating features very soon.
The reason this has been released now instead of later with all of the features is to allow bugs to be worked out in a daily use environment. Engineer Bill Walker over at Mozilla Labs explained the reasoning himself:
"our goal is to collect as much real-life feedback as possible about the Marketplace's design, usability, performance, reliability, and content."
If your looking to develop apps for the Firefox marketplace you can go register at the Mozilla Developer Network as well as the Marketplace Developer Hub. There you can find all the documentation that you need as well as emulation software and tools.