N.O.V.A 3 Near Orbit Vanguard Alliance Releasing Soon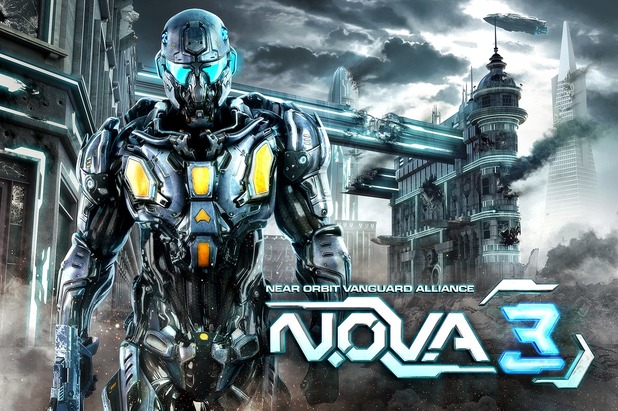 Near Orbit Vanguard Alliace 3 which is the sequel to Gameloft's 2012 title N.O.V.A 2: The Hero Rises has been officially announced. N.O.V.A 3 should prove to have much better graphics and some added features. The N.O.V.A series has thus far been praised as one of the best First Person Shooter's available on mobile devices.
There is little information available about the new N.O.V.A title although is said to be powered by the Unreal Engine. This being said we can go ahead and assume that the hardware requirements will be up there (dual-core or better we suspect). Gameloft has promised to release more information shortly so only time will tell.
The video above shows Kal Wardin the lead character in N.O.V.A crash landing as he enters Earth's atmosphere trying to get to San Fransisco. It shows us nothing of gameplay features although Gameloft does tend to do a very good job with action trailers. N.O.V.A 3 will be releasing for both Android and iOS.