Shopping with eMyShoppingList for Android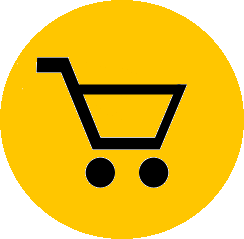 eMyShoppingList is an android application to manage the shopping list with new features added in version 2.3.2. Available in the latest version of the application. Now deleting items on the shopping list and the usual list can be configured to display a delete confirmation window or not. Same for the Products tab. Available the new version of the app. New preference to Indicate Whether to display a window or not to confirm deletion of items in the shopping list, in the usual list and items tab.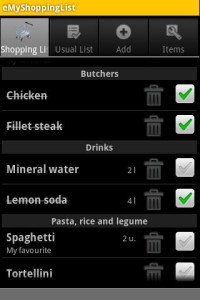 eMyShoppingList Free Android App Features:
eMyShoppingList is completely free
Multi-lingual. Spanish, English or Portuguese
Easy to use and quick user interface
Extensive database of items (more than 300)
Ability to create as many lists as you want
Possibility to indicate notes, quantities, units of measure and prices about items
Possibility to work with item categories
Sorting lists by various criteria
Can be installed on SD card
Send shopping list by email, sms, whatsapp…
Enjoy my first application! It's available on Google Play, I hope your comments.
https://play.google.com/store/apps/details?id=a3g.emyshoppinglist
What people are saying about eMyShoppingList Free Android App:
Dana on January 12, 2011 (Version 1.1.1) - Just what i was looking for i love the ability to email my husband a list. Thank you!