Welcome to Android Advice and Tutorials.
---
Sprint Gains Controlling Interest in Clearwire
Thursday, October 18th, 2012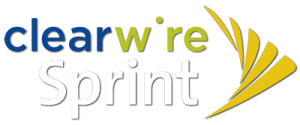 Sprint now officially holds the controlling interest in Clearwire putting them at 50.8% up from 48.1%. With Softbank's acquisition of Sprint on Monday they are finally out of there financial struggle putting them in the position to acquire the controlling interest in the still struggling Clearwire. Now that these companies have combined interests we should see Sprint grow more like the its larger competitors that it has the last few years.
Sprint Nextel was able to get its hands on the controlling interest by paying Clearwire's founder, Craig McGraw, $100 million to raise Sprint's stake in the company. The control was a strategic move for Sprint to gain access to more of Clearwire's LTE Network. Sprint easily worked its way in due to the fact that they are Clearwire's number one customer and Clearwire's fail with WiMAX causing it huge struggles.
---
---
---