Welcome to Android Advice and Tutorials.
---
T-Mobile Cliq 2 Gingerbread Update (Soak Testing)
Thursday, February 23rd, 2012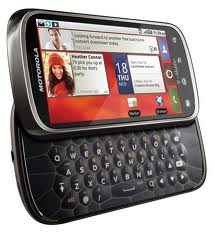 We haven't heard much about the Motorola Cliq 2 getting its long awaited Android 2.3 Gingerbread update since nice a leak last summer, until now. It looks like Motorola has already started testing the new software on the Cliq 2 and is now looking for testers via their support forums. They will select 1000 testers to receive the Cliq 2 update to Android 2.3 Gingerbread and if everything goes well they will release the update within a week of testing.
We are pleased to see that the device is being updated to Android 2.3 Gingerbread although you have to wonder why some devices take so long to get updates to an older OS. This being said we can assume this will be the last update for the Cliq 2 unless maintenance releases are created for fixes here and there.
---
---
---