Verizon's Q1 Financials Show Highest Growth Since 2009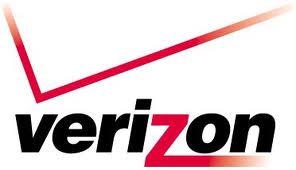 Verizon has released their first quarter financials and they are making out like gangbusters. Verizon Wireless has seen its highest profits since 2009, thats three years. They have seen an 8.9% growth in retail and a 7.7% increase in revenue year to year. And biggest of all Verizon Wireless has seen an astonishing 21.1% increase in revenue from their data services.
With almost half of their 88 million customers using smartphones, 500,000 of which are new its no surprise that they are seeing healthy days. With Verizon's fast growing LTE market they are sure to see even more growth over the coming months.
Verizon's Q1 Financial Press Release (Key Section):
Consolidated

59 cents in diluted earnings per share (EPS), compared with 51 cents per share in 1Q 2011 – a 15.7 percent increase.
$6.0 billion in cash flow from operating activities, up $922 million compared with 1Q 2011.
4.6 percent year-over-year quarterly revenue growth.

Wireless

7.7 percent year-over-year increase in service revenues in 1Q 2012; 8.9 percent year-over-year increase in retail service revenues; highest growth rate in three years; data revenues up 21.1 percent; 28.6 percent operating income margin and 46.3 percent Segment EBITDA margin on service revenues (non-GAAP).
734,000 retail net customer additions, excluding acquisitions and adjustments, includes 501,000 retail postpaid net customer additions; continued low retail postpaid churn of 0.96 percent.
93.0 million total retail customers; 88.0 million total retail postpaid customers.

Wireline

193,000 FiOS Internet and 180,000 FiOS Video net additions, with increased sales penetration for both products; net increase of 104,000 broadband connections from 4Q 2011; FiOS Internet customers now total more than 5 million.
8.1 percent year-over-year increase in consumer ARPU; 63 percent of consumer revenues generated by FiOS.
11.6 percent increase in strategic services revenues, representing 51 percent of global enterprise revenues.

Verizon Communications Inc. (NYSE, Nasdaq: VZ) today reported double-digit percentage growth in year-over-year quarterly earnings results and increased cash flow in first-quarter 2012. Verizon Wireless posted another quarter of profitable revenue growth, while Verizon's Wireline segment posted another quarter of customer and revenue gains for FiOS fiber-optic services, and increased sales of strategic business services.

Verizon reported 59 cents in EPS in first-quarter 2012, an increase of 15.7 percent compared with first-quarter 2011 earnings of 51 cents per share. There were no adjustments in either period.