You hear that "the children are our future" and that is as true as it gets even if it is common sense. It also holds true that children are picking up on technology at a much faster rate than most adults and may even use your devices more than you do. My oldest daughter had her own tablet by the age of two, of course I have a lot of tech laying around the house and that may not be the case for most. Any event when you pull out your phone or tablet you children are quick to ask for it and on road trips it keeps them happy and they may even learn something along the way.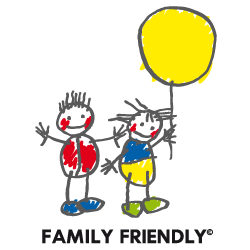 All that said children are on our devices and the benefits to a family friendly apps category in the Play Store will make it much easier for parents. With users of mobile devices getting younger all the time Google will likely find a way to start priming their shopping habits with this new structure. We have already seen Google start to cater to children with the new YouTube Kids app to create a more focused demographic to not only support but also track for future marketing.
The new category in the Google Play Store that is designed for families is a program to connect families and their kids to apps and app developers that are appropriate for all ages as ethically as possible. There will be a nomination process for Developers to start adding their apps after an approval process. There will be guidelines for approval being first and foremost "no mature content" although the full list is as follows:
Refrain from exposing users to mature content
Making sure that any ads shown are appropriate for kids by Google's Guidelines
Properly disclose any user information being gathered (including location data)
There is no exact date announced by Google on when the Family-Friendly Play Store category will show up and start populating with apps although they did say it can be expected within a "several weeks". I wouldn't hold my breath yet although a month from now you will likely have access to the new family friendly app category.