Everyone remembers the old Motorola Razr flip phone and its popularity back in the day and you would have a hard time finding anyone that hasn't heard the "Hello Moto" ringtone. Lenovo purchased Motorola from Google back in 2014 and has now decided to phase out the brand so that it can take its popularity and try to transfer it as best it can to Lenovo. This comes from an announcement at CES 2016 by Lenovo today January 7, 2016.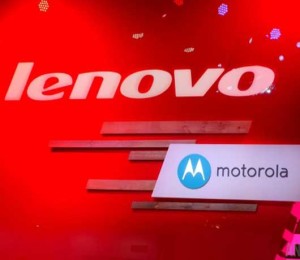 To avoid losing what actually makes Motorola popular Lenovo will not drop the Moto line of smartphones but will be doubling up on branding. Apparently Lenovo will not only keep the Moto line alive for the foreseeable future but they will still have the "M" brand symbol as well as Lenovo icon.
Basically the entire idea comes from Lenovo wanting the brand recognition Motorola used to have. That said Motorola has not had the brand recognition they once had and Lenovo may be fishing for something that is not what it seems. Since Apple and Samsung took over the mobile markets Motorola has declined into a known but no longer top brand. Now when it comes to Lenovo you might think of nice computers but rarely does anyone thing mobile devices so Motorola should prove to be their link to that world.
Lenovo has also stated that while keeping the Moto line of devices they will be the high end brand. Lenovo's own smartphones will be their low end budget friendly devices hoping that the previous can move them up in popularity.
I'm not sure the average person will think much of the merge since a Moto device will always be Motorola in our minds and Lenovo will never change that or fully take the recognition and move it. When Motorola goes so will its brand recognition and ultimately its popularity as a brand leaving Lenovo right where it started.
Let us know in the comments if you think this will turn out differently than we envision, we love yo hear other sides of the discussion.