There have been many rumors about the Xiaomi Mi 5 being released early 2016 although we can put those rumors in the fact category according to Li Wanqiang co-founder and Senior Vice-President of Xiaomi. On a Chinese microblogging site called Weibo Li says that the Mi 5 is currently in mass production and will have a launch date after the Chinese New Year which is February 8th. Roughly translated the post says the following:
"Mi 5 is ready with the latest Qualcomm Snapdragon processor the 820 now in mass production. To have enough time to stock the devices they will be released after the New Year festivities." – Li Wanqiang (roughly)
This not only tells us that the Mi 5 will be released next month but also confirms that it will have the Qualcomm Snapdragon 820. This is a big deal because its predecessor the Snapdragon 810 seemed to have been the downfall of many flagship devices last year with many issues.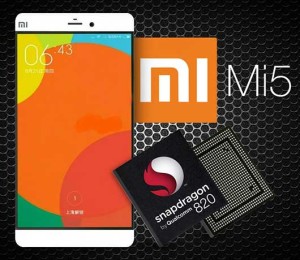 Xiaomi Mi 5 Specifications:
Qualcomm Snapdragon 820 processor
Choice of 32GB or 64GB storage
4GB of Memory
Full metal construction (unconfirmed)
5.2" 565ppi QHD Display (unconfirmed)
Fingerprint scanner (unconfirmed)
16MP rear camera and 13MP front camera (unconfirmed)
3600 mAh Quick Charge 3.0 battery (unconfirmed)
While it is likely that all of the specifications above will be included in the device as usual there is no telling what might miss. Based on previous leads and information gathering the price conversion to USD would be about $310 – $390 although until actual release in February we can't confirm this.
Xiaomi devices have a great track record of having a smooth lag free ROM even with its heavy iOS inspiration. That said you will never get the cleanliness of a stock Android ROM without the added bloat or major changes from a Xiaomi device.
I am a Nexus fan and everyone knows this but this looks to be a competitive device that will have the speed and features to rival any device to date. The price also makes it worth looking at for anyone looking to get a new high end device on a budget. If anyone plans on getting the Mi5 let us know in the comments below, and when you do get it please let us know if its all it looks like it will be.