Welcome to Android Advice and Tutorials.
---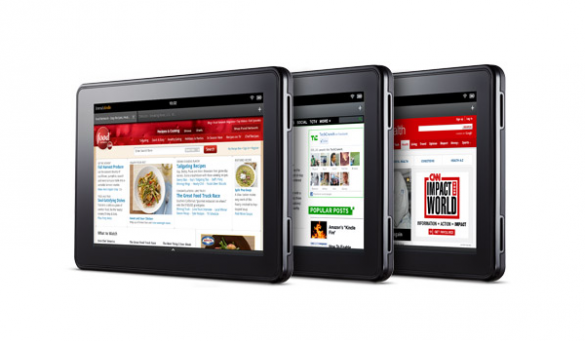 Amazon will not be releasing a 10-inch Kindle Fire at next weeks launch event, they have stated that their Kindle Fire 2 (or whatever they call it) will be an improved 7-inch version of its original. Amazon will be releasing the next Kindle Fire with the same 7-inch form factor as the original with a possibly thinner form and improved specifications.
While Amazon rumors have pointed towards a 10-inch Fire along with an Amazon smartphone, Amazon has reportedly decided to stick with what has already worked for them in the past and not venture too far from it. Their next 7-inch Kindle Fire will be in direct competition to Google's Nexus 7 and will be priced accordingly.
According to BGR's rumored Amazon Kindle Fire 2 specifications the new Kindle Fire will have a faster processor, physical volume controls, an HDMI port and add a camera. These were some of the most critical aspects of the original Amazon Kindle Fire and by adding these things should create a competitor to the Google Nexus 7.
There has been no official price set for the new Amazon Kindle Fire 2 although we can assume with a great deal of confidence that it will follow suit and be around the $199 range to be competitive. This being said the improved specifications could create a price point that Amazon would have to increase in order to keep from losing too much on sales. We see that Google managed to stick with the competitive $199 on their Nexus 7 even though they have the increased specs so heres hoping.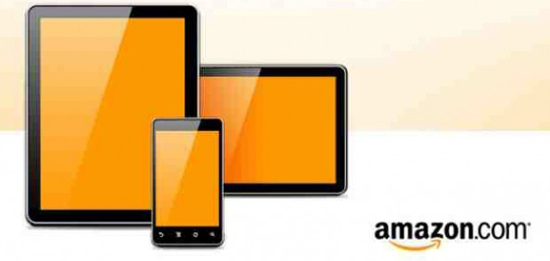 We have heard many rumors till now about Amazon working on their own phone to compete with Android and iOS devices. If we have learned nothing else with Amazons release of the Kindle Fire we know that the company can push a product better than even Apple when it comes to economy and learning curve.
Amazon has recently started working with Foxconn to start talking about the possibility of an Amazon phone to compete with iOS and Android. Foxconn is the same factory that creates the parts for Apple devices and even though have taken a bit of scrutiny lately from the press is a great company.
Amazon has also been seen trying to acquire patents to help it stay in the clear with companies like Apple and HTC but keep getting beat out on bidding wars. Most recently Amazon tried to acquire a patent portfolio from InterDigital Inc. but was beat out in the end by Intel. This may be a hiccup in their release of a phone since so many companies are so focused on litigation right now but hopefully doesn't push their plans too far out.
Amazon has already proven itself with the Kindle Fire being one of the most successful selling Android devices to date. Its unclear on a date Amazon plans on announcing a smartohone and there are very few details on a device. There has also been no mention on whether or not Amazon will use Android as its base or build its own mobile OS but either way it seems that a release date is some time out for now.
We aren't going to see Google's Nexus Tablet now until July in an attempt to cut the tablets cost. The information was gathered over at The Verge who originally had announced that the Nexus was to be released in May. Google says that the launch is being delayed in a last minute attempt to tweak the highly anticipated Google branded Nexus tablet.
By working on tweaking the Android tablet Google hopes that they can reduce the cost of the tablet even lower than the originally announced $249. The tablet itself is being produced by Asus to be branded by Google and compete directly with the Amazon Kindle Fire. Since the Kindle Fire has a $199 price tag Google wants to get a little closer to that.
The Google Nexus tablet is to be a 7 inch Android 4.0.3 Ice Cream Sandwich tablet with a quad-core Nvidia Tegra 3 processor. There are also talks that the tablet will be easily updated to Android 5.0 Jellybean as soon as the OS is available.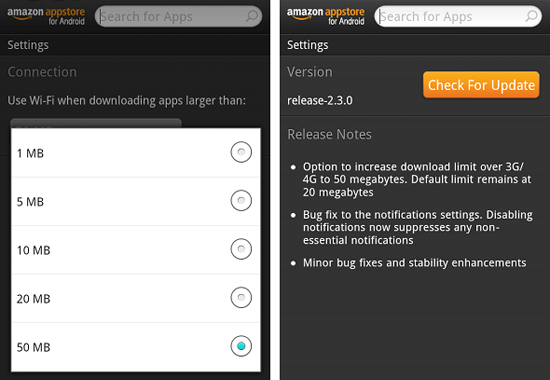 This month Amazon has updated their Android App Store to allow users to turn off notifications. Although we have all noticed that the update really didn't work and notifications are still rolling in. Amazon has now fixed the notification bug version 2.3.0 along with increasing the download limit over network connections to 50MB.
Amazon App Store Version 2.3.0 New Features:
Option to increase download limit over 3G/4G to 50 megabytes. Default limit remains at 20 megabytes.
Bug fix to notifications settings. Disabling notifications now supresses any non-essential notifications.
Minor bug fixes and stability enhancements.
Most of you by now should have received the popup when opening the Amazon App Store to update to the new version. If for any reason you don't receive the update when opening the app you can manually get it by opening the app, going to settings, version and update notes, check for updates.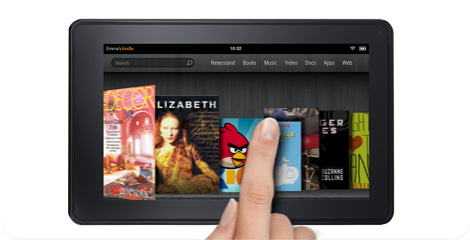 When Amazon originally started working on their Kindle Fire they mentioned that they were working on two Android tablets. The first tablet released was the Kindle Fire that is popular and widely used today. The Kindle Fire quickly became one of the most owned and largest player in the Android tablet market. Soon after its release there was mention of a 10 inch Amazon Kindle Fire but never came out.
The 10 inch Kindle Fire is said to run Nvidia's Tegra 3 quad-core processor and was supposed to release in Q1 of this year. With Q1 ending in only a few days we can assume that the date we all hoped for is not correct. Amazon and Amazon's CEO Jeff Bezos are very good at keeping secrets as we saw with the release of the current Kindle Fire.
While Amazon hasen't mentioned anything about the 10 inch Kindle Fire it was reported by Digitimes that Amazon has ordered a chasis for a new Amazon Tablet from Catcher Technology in Taiwan. Catcher Technology is one of the chasis manufacturers Apple uses for their iPad and was used for the original Kindle Fire as well. Digitimes reported:
Catcher will supply the chassis to Amazon from its plants in Taizhou, China with estimated gross margin to be more than 40%, the sources noted.
We aren't sure what this means exactly when it comes to Amazon ordering although its a pretty good indicator that they will be releasing a new tablet very soon. If all goes well and this order is for their 10 inch version of the Kindle Fire we could see them announced by the end of Q2 of this year.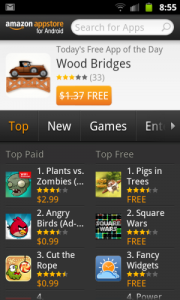 The Amazon App Store is the best alternative to the Google Android Market currently although do you ever get annoyed at its notifications? Its worth the notifications for the free app a day allowing you to create an impressive collection of Android apps without costing you a thing. Now you can remove these annoying notifications with the Amazon App Store's recent update.
While Amazon needs a way to subsidize its giving away of apps every day and the notifications are a way of doing this we can't be expected to get 10 or so notifications a day and be happy about it. Amazon has finally made it possible to create a better user experience by disabling these notifications if you wish.
All you need to do is download the newest version of the Amazon App Store and this will take care of the notifications.
Amazon updated the Kindle Fire to version 6.2.1 in an effort to stop users from rooting the device but root access is back. This update to 6.2.1 took root access away from user along with blocking the ability to re-root the way it was done previously. Root access is again available for the Kindle Fire now on version 6.2.1.
NOTE: This method requires ADB on your PC
How to Root the Amazon Kindle Fire 6.2.1:
Connect your Kindle Fire to your PC via USB
Run BurritoRoot on your Kindle Fire (Download Link)
Click "Root" and set the Kindle Fire Aside
Download and unzip Superuser (Download Link)
Open a Command Prompt on your PC
Navigate to the location of your ADB Installation
Type "adb root", press enter
Type "adb remount", press enter
Type "adb push su /system/xbin/su", press enter
Type "adb shell chown 0.0 /system/xbin/su", press enter
Type "adb shell chmod 06755 /system/xbin/su", press enter
Type "adb install com.noshufu.android.su-1.apk", press enter
Type "adb reboot", press enter
Congrats your Kindle Fire is now rooted running version 6.2.1 and below. If you run into any issues drop us a line and there is also more information at Rootzwiki. The people that get the credit for the above method are … Justin Case (case), Vashypooh, Trevor Eckhart, IOMoster , AndroidPolice.com, RootzWiki.com, and ChainsDD.
The Kindle Fire may not see the Android 4.0 Ice Cream Sandwich update for some time but developers have already got it running on the device. To get Ice Cream Sandwich on a $200 tablet is a dream come true although not ready for the public it is coming along nicely. There are problems with the audio and video feedback although everything else looks to be running quite well.
When the ROM comes available to the public we will be sure to post it here at Android Advice but until then lets just keep an eye on the progress.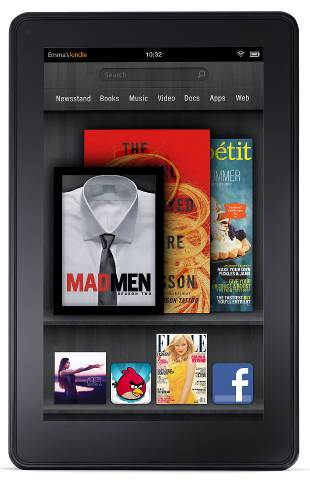 Amazon has officially rolled out the OTA (over the air) update for the Kindle Fire to version 6.2.1. While the update breaks root access if you rooted it does come with some good fixes and features.
Kindle Fire Update 6.2.1 Features:
Scrolling is smoother
Wifi can be locked with Password
Allows removal of recently used items
Touchscreen improvements
Performance improvmeents
Let us know when you update your Kindle Fire to version 6.2.1 and anything you notice outside of the list above. Root being lost we can only assume will not last long.
Those of you with a Kindle Fire know that it is far from a clean, stable easy to use device. The Kindle Fire has been nothing but buggy since its release and will finally be getting the long awaited update to fix many of its issues. In fact to date many people have been returning their Fire tablets and you can now find them in places like Craigslist for nearly 25% off still in the box.
Some of the many issues currently on the device are issues about external voice control and a power button that it always hit unintentionally turning the device off. Another huge concern is the Kindle Fire's lack of privacy features, where it stores every action on the device for any user to see. Besides these issues customer complaints seem never ending.
Amazon knows that when they sold the device while themselves taking a loss on every one sold that they would rely on cornering the market. This being said they have promised an update in the next week or so to fix many of the issues.
"In less than two weeks, we're rolling out an over-the-air update to Kindle Fire," said Drew Herdener, a company spokesperson.
Some of the improvements promised are to its multi-touch navigation and performance in general as well as being able to edit the user usage list for increased privacy. We will let you know when the update actually pushes out.
The Amazon Kindle Fire has been dubbed the best tablet that runs Android. The Kindle Fire beat out all other tablets including the iPad on Amazon and BestBuy's websites before it was ever released. We have seen a lot of movement in the development community with fast roots, market hacks and now Android 4.0 Ice Cream Sandwich has been ported to the popular device.
A developer by the name of G1011999 has successfully ported Android 4.0 Ice Cream Sandwich to the Kindle Fire and booted the device. While right now it seems a bit laggy and has plenty of bugs the hard part is done. We have no doubt that the Kindle Fire will have a working port ready for distribution in no time.
As we hear more about the port we will let you know and can;t wait to get our hands on the port to try ourselves. When available we will post the ROM link on Android Advice along with the instructions.
---