Welcome to Android Advice and Tutorials.
---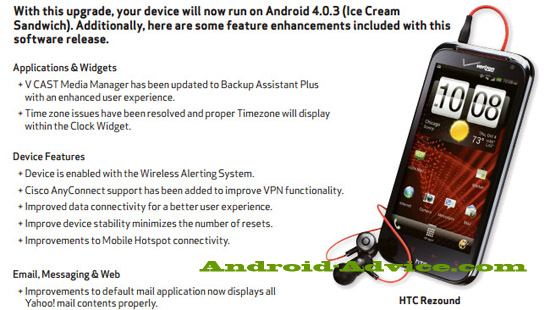 HTC Rezound users have been waiting for some time now to get their hands on the Android 4.0 Ice Cream Sandwich update. If you have an HTC Rezound you can now get the Android 4.0.3 Ice Cream Sandwich update via an OTA update. This update not only brings ICS to the Rezound but also brings the device to build number 3.14.605.12 and a new version of HTC Sense as well.
HTC Rezound Android 4.0.3 ICS Features:
V CAST Media Manager has been updated to Backup Assistant Plus with an enhanced user experience.
Time zone issues have been resolved and proper Timezone will display within the Clock Widget.
Device is enabled with the Wireless Alerting System.
Cisco AnyConnect support has been added to improve VPN functionality.
Improved data connectivity for a better user experience.
Improve device stability minimizes the number of resets.
Improvements to Mobile Hotspot connectivity.
Improvements to default mail application now displays all Yahoo! mail contents properly
The 3.14.605.12 update to the Rexound comes in at 299MB so be sure to connect to Wifi before beginning the process. Those of you that don't currently see the update be patient as it may take a couple days to hit everyones devices. Once you get the update let us know what you think via comments below.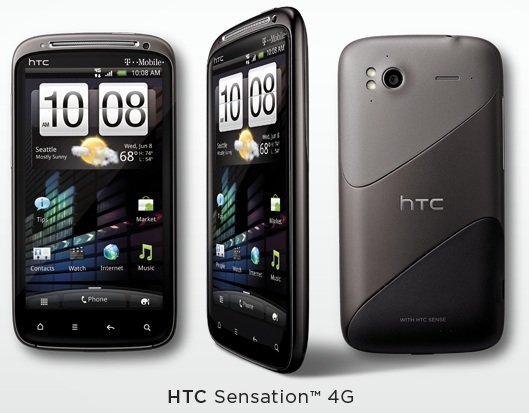 Starting today HTC and T-mobile have started rolling out the Android 4.0.3 update to the HTC Sensation 4G bringing it to software version 3.32.531.14710RD. This has been a long awaited update to the popular device and should prove to be a great improvement to the device.
HTC Sensation 4G 3.32.531.14710RD Update Features:
Android 4.0 (Ice Cream Sandwich)
Sense 3.6
System bar enhancements to easily view recent apps.
Re-sizeable widgets
Lock screen actions including pull down notifications and adjust volume while device is locked.
Data usage controls.
Face Unlock
Home screen folders
Improved battery life
Note: HTC Sensation 4G will be required to add Wi-Fi Mobile Hotspot feature in order to use the service after completing this update.
Improved text input and spell checking
Improved menu structure
If you haven't already received the OTA (over the air) update you can manually install the update to your HTC Sensation 4G. To manually update go to "Settings -> About Phone -> HTC Software Updates -> Check Now". Let us know how you like the update on your now new feeling HTC Sensation 4G.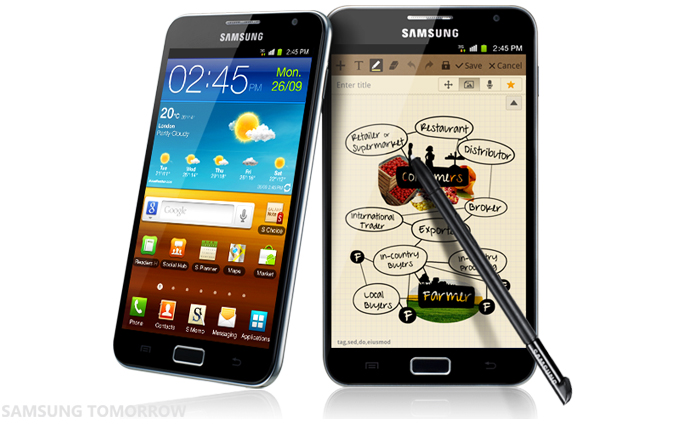 Samsung has promised a first quarter update to Android 4.0.3 to their innovative Samsung Galaxy Note and it seems it will be pushed. Now Samsung has announced that the ics update will be coming in Q2 of this year with a new "premium suite upgrade" We could have gathered the update wasen't going to be here this quarter as its wrapping up within a week.
According to Samsung, with the update in Q2 to Ice Cream Sandwich the devices will also be getting extra multimedia features and new apps designed for the S-Pen stylus. One of the new features that Samsung mentioned was the S Note feature that will further integrate written content with digital data.
S Note also includes the innovative Shape Match and Formula Match applications that help correct and digitize geometric shapes and even solve numeric formulas hand-drawn with S Pen, increasing your on-the-go efficiency and productivity. You can draw tables and grids which are instantly digitized, saving time and effort. Moreover, by using the S Note's integrated knowledge search engines, users can quickly search, and obtain information.
We don't currently have any information on the exact date of the updates release not even to the month. Although we are confident that it will be before the end of Q2 as Samsung usually follows through with their word and pushing once is enough.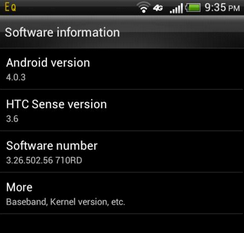 AT&T's HTC Vivid is now receiving the Android 4.0.3 Ice Cream Sandwich update. This update will bring the HTC Vivid to Software version 3.26.502.56.71ORD and HTC Sense 3.6. We were hoping for Sense 4.0 but it looks like this isn't the case yet but may be included in a future update.
If you haven't had the update pushed to your device yet you can dial out *#*#682#*#* and manually force the update from your Vivid. You should go ahead and get it now while you can since we have seen a few updates get pulled for one reason or another. Let us know how you like your HTC Vivid on Android 4.0.3 via comments below.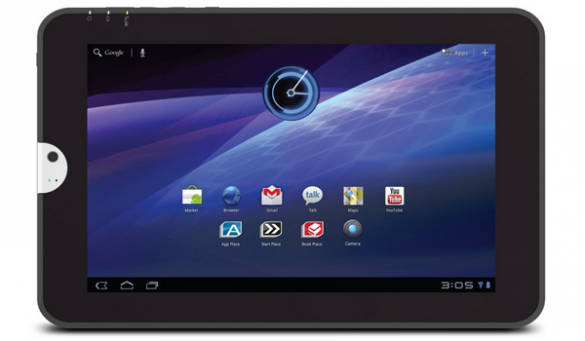 The Toshiba Thrive which comes in a 7 inch and 10 inch version will be getting the Android 4.0.3 Ice Cream Sandwich update by the end of Spring 2012. There has been no official word but the announcement was made via Eric Paulsen's Twitter account saying the update will hit the Toshiba Thrive by the end of Spring (so by June).
Since Toshiba does not have that many Android devices to keep up with we would assume that the update would have already been here. If your an Android manufacturer pushing out a high end Android device this Ice Cream Sandwich update should not take this long. Devices that are supported well tend to do much better in the market these days as users want a device they know will not have to be replaced year after year to stay up to date.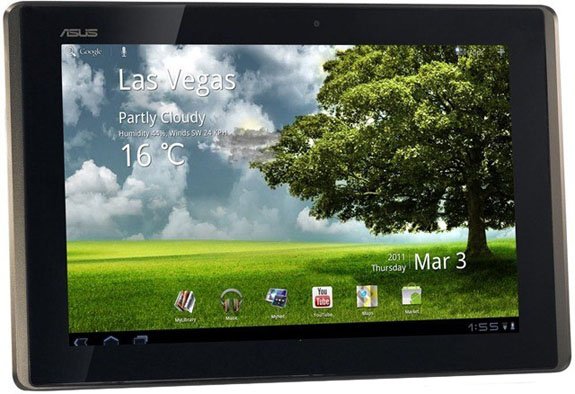 ASUS has been busy with their Transformer Prime with unlocked bootloader tool but haven't forgotten about the Transformer TF101 that has started receiving the Android 4 Ice Cream Sandwich update. According to ASUS's Facebook page they have already started rolling out the Ice Cream Sandwich update to the devices. The update will bring the ASUS Transformer TF101 to software version 9.2.1.11.
We are excited to see the update to Android 4 being pushed to the older device although users in the US will still have a to wait a few days to get the update as the rollout is starting in Taiwan. As it hits the rest of the world over the next few days please let us know when it hits your Country.
---