Welcome to Android Advice and Tutorials.
---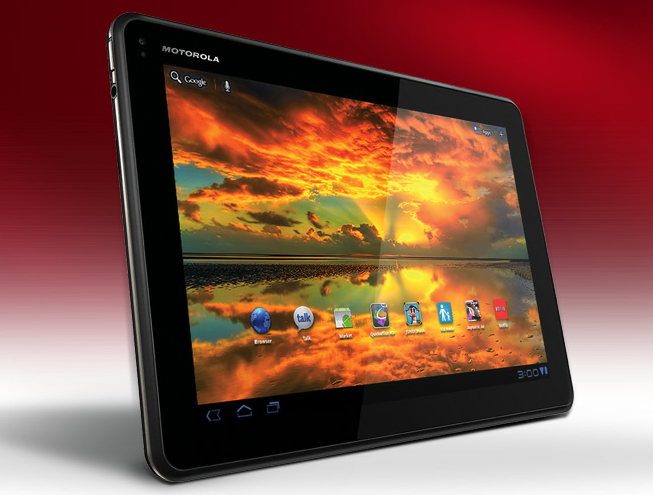 The Motorola Xoom Family Edition is finally getting the update to Android 4.0.4 Ice Cream Sandwich. The update started rolling out in the U.S. a couple days ago and has now made its way through all of the devices we own. This update previously hit the European version of the Family Edition Xoom early last month.
If you haven't already received the update to your Xoom then you can manually check for the update via "settings -> about tablet -> system updates". You will get a popup there asking if you want to check and of course you will tap "Check Now". Once it finds the update be patient as the update is around 130MB and can take a few minutes depending on your WiFi speed. Once completed you will then be asked if you want to install the update, go ahead but at this point you can walk away for a while because it will take a good fifteen minutes to complete.
If you want to see the process before updating or are having issues with the update and want to see what it should look like then watch the video below. The video does however speed through the long waits so expect a longer wait time for your installation to complete.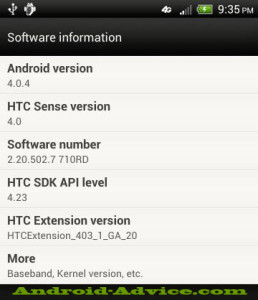 If you have an International version of the HTC One X you can now grab the update from Android 4.0.3 to Android 4.0.4. This update comes soon after AT&T's version received the update, which seems a bit backwards from the way updates are usually released.
The update to Android 4.0.4 on the international HTC One X has improved the HTC Sense experience by giving the ability to access app menu's with the recent app key, improvements to the browsers tab management, and enhanced the camera a bit. Besides the physical improvements that you may see there has also been enhancements to the HTC One X memory, stability, and overall browsing experience.
HTC released a statement on the HTC One X Android 4.0.4 update seen below:
As part of our ongoing commitment to ensure customers are receiving software updates that improve their user experience, we are pleased to announce our next upgrade for the HTC One X will be released on August 10th.

The primary update will include an upgrade to Android version 4.0.4 (Ice Cream Sandwich), in addition to an improved Sense experience which will: enable the ability to map menu function to the 'recent app' key (improving visual presentation in non ICS apps like Facebook); improve tab management in the browser with a dedicated tab switching button and enhance camera capabilities such as white balance and continuous autofocus. Furthermore, customers can expect enhancements to memory, platform stability and the overall browsing experience. Other improvements include a Single Sign-On for Facebook allowing user access across applications and browsers and upgrades to Beats audio, which reflect our dedication to providing an authentic sound experience.

From a developer perspective, we are expanding SDK support for Media Link and providing a framework for video call applications to achieve improved performance and quality.
Whenever those of you that have an International HTC One X get the update please let us know how it goes via comments below. We have seen this update already on the AT&T version of the popular device go over without a hitch but would like your input.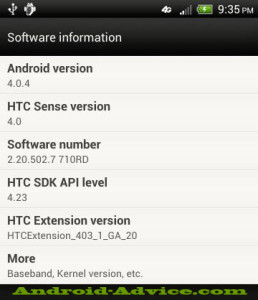 The HTC One X is by far one of the greatest Android devices to date and in fact our every day use device. The phone overall has many redeeming features along with the speed to support. There has however been one small issue that the phone has had since it was released, which is the large black menu bar that would not go away. This update which is currently rolling out to the HTC One X has fixed this one issue with the device.
Keep in mind that the Android 4.0.4 update that has started rolling out today is for the AT&T version of the HTC One X. The international version should see this update in the coming weeks so be patient, it will hit soon.
This large update to the HTC One X comes in at a huge 270MB and brings its build to version 2.20.502.7 and OS version to Android 4.0.4. There are many bug fixes and performance enhancements that come with the update but as stated already the menu bar is the only esthetically noticeable change so far we have found. Be patient as the update takes about 5 minutes to install even after you have downloaded it.
Just like most updates you can expect to lose root access to your HTC One X with this update although we can all but guarantee that you'll have it back very quickly. We did also notice that there is a smoother process when deleting apps in calculating size and the process itself. If you haven't seen the update to Android 4.0.4 yet on your HTC One X you can manually check by going to "settings -> Software update". Also if anyone notices anything we have not mentioned here let us know via comments below.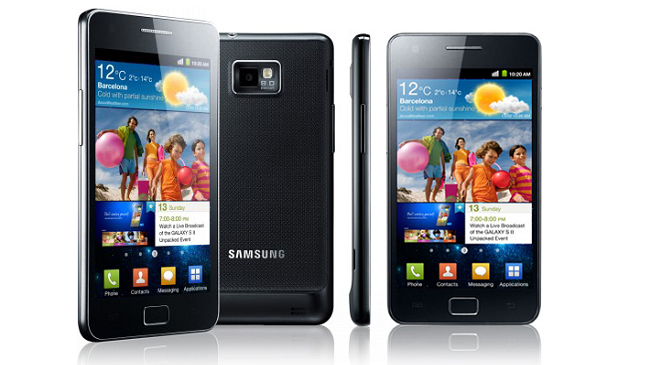 The Samsung Galaxy S II is currently getting the Android 4.0.4 Ice Cream Sandwich update even with the release of the Galaxy S III. Samsung has started pushing out the Android 4.0.4 update to the Galaxy S II which has been running until now Android 4.0.3.
With the push of Android 4.0.4 it brings the Samsung Galaxy S II to the most up to date version of Android without taking Jelly Bean into account. Those that are hoping for the Android 4.1 Jelly Bean update will likely see it on the S II although will still have a while to wait before its available.
This update to the Galaxy S II will not be pushed over the air although it can be easily obtained via Samsung Kies. Currently the update is available via Kies in a few countries for the International and Global versions of the S II. Once the update is verified to be successful on these devices the US variants of the Galaxy S II will start to see the update.
If you have an International version of the Samsung Galaxy S II open Kies and get updating. After you update let us all in the US know how its going and any bugs or new features you see.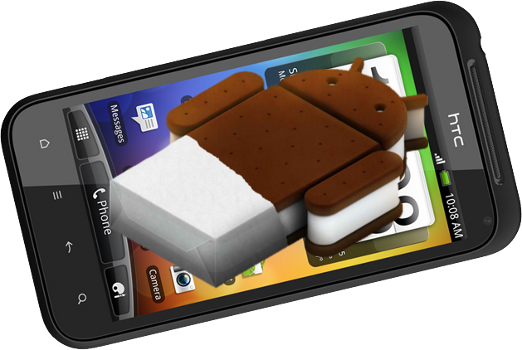 If you still have an HTC Droid Incredible S then your wait is finally over, the Android 4.0 Ice Cream Sandwich update is now rolling out. You should see the OTA (over the air) update on your Incredible S within the next few days. This update will bring your HTC Droid Incredible S to Android version 4.0.4 and Sense 3.6. Of course as always be sure that your battery is at 50% or better before updating and you will also need at least 250MB of free space on the device.
Currently the update is only available for the GSM version of the Droid Incredible S. While we should see it rolling out to all other devices shortly its in the process of Verizon adding their bloatware. If your in a hurry and don't have a GSM Incredible S you will likely not have to wait long for the update to be ported for everyone else to use.
There has been a new leak found for Verizon's Motorola Droid Bionic to install Android 4.0.4 Ice Cream Sandwich on the Droid Bionic bringing it to 6.7.2233. This leak unlike many in the past requires no special setup besides having a stock Droid Bionic that is updated to the current official ROM. Be sure before starting the process below that your Droid Bionic is running the stock Android OS version .905.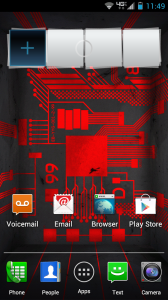 How to Install Android 4.0.4 ICS on the Droid Bionic:
Download the leaked ROM (Download Link)
Reboot Bionic into stock recovery (vol up + vol down + power)
Tap Vol Down until you see Recovery and Volume up to select it
You should now see the Exclamation point
Press both volume buttons at the same time
Now choose update from SDcard
Be patient for the process to complete
Congrats your Droid Bionic is running Android 4.0.4 ICS
Again I have to stress the fact that your Droid Bionic should not be modified in any way for the process to be clean. If your running anything besides the stock ROM and stock recovery then you will need to flash your Bionic back to stock before completing the instructions above. We are as always not responsible for the use of this leak or any damage to your device for attempting it. Please feel free to ask any questions or just tell us how you like the new ROM via a comment below.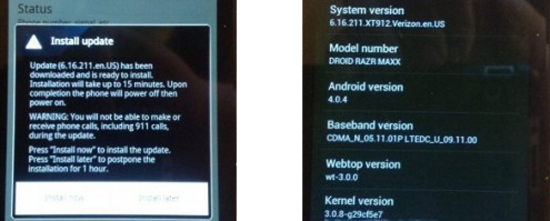 Those of you with a Droid RAZR or RAZR MAXX who have been patiently waiting for the Android 4.0 Ice Cream Sandwich update will not have to wait much longer. The Android 4.0 update for the Droid RAZR and RAZR MAXX have already started rolling out to testers bringing the software version to 6.16.211 and the Android OS to version 4.0.4. Motorola promised the update to hit the Droid RAZR and RAZR MAXX by the end of June and with almost 2 weeks left they will likely hit their date.
Verizon has already sent out text message notifications to RAZR and RAZR MAXX owners to give them a heads up about the upcoming update. With both Verizon and Motorola letting everyone know about the update and testers already getting it average users are likely to see the update within a week assuming there are no major bugs during testing.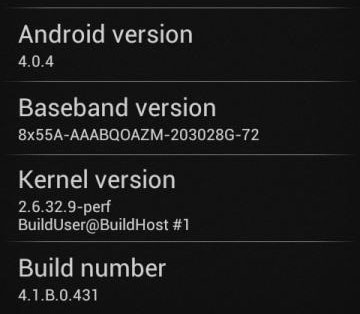 Sony promised that most of their 2011 Android devices would be getting the Android 4.0 Ice Cream Sandwich update this year and it seems they are making good on this promise. The two devices that are now getting the update to Android 4.0 Ice Cream Sandwich are the Sony Xperia Arc and Sony's Xperia Neo. Both devices will still be on Kernel version 2.6.32. These will likely be the last devices to get the upgrade from Sony with any new device coming with it out of the box.
The update brings many UI improvements and all of the features that we have grown to love in Android 4.0. Sony will be updating these devices as needed from ICS to newer builds of the same OS for bug fixes and such.
via: Xperia Blog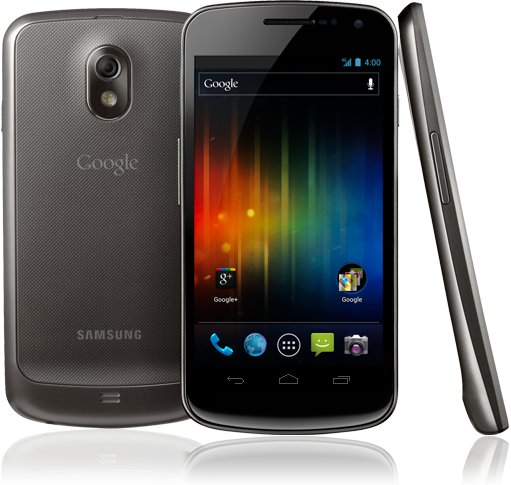 Verizon has announced the Official Android 4.0.4 Ice Cream Sandwich update for the Samsung Galaxy Nexus bringing it to software version IMM76K. The update is rolling out in phases really slow so if you haven't received the OTA (over the air) update yet don't worry you will get it soon. You can however manually install it as well if your rooted and not in the business of being patient which covers me as well.
There have been custom ROM's for the device for a while now to get the Android OS to the version being pushed out in this update although this one is official. If you want to go from the leaked version of the earlier IMM30B ROM then you will need to flash your Galaxy Nexus back to the stock ICL53F ROM before running the OTA update. Otherwise you can wait for an update to the IMM30b ROM to show up somewhere which should not be too far off. If you are rooted running the stock ROM then all you have to do is update the device and be done.
For full instructions to update your Samsung Galaxy Nexus with the Official ROM while not running the stock setup visit XDA and read carefully. You will need to use the file for your device specifically. Any questions of concerns can be added here in the comments.
---