Welcome to Android Advice and Tutorials.
---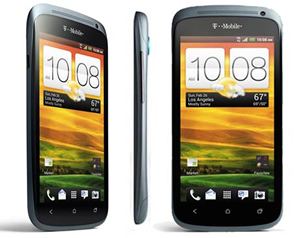 This update will place the One S to software version 3.19.720.100. The One S is one of HTC most widely used Android devices at this time and users have been patiently (or not) waiting for the Jelly Bean update for some time. Users updating to Android 4.1.1 will also notice that they will get a boost in Sense to HTC Sense 4.0+.
The Android 4.1.1 update to software version 3.19.720.100 comes in at around 598 MB so be sure you have a full charge on the battery and a WiFi connection. If you haven't been alerted of the update via the OTA update then you can manually check by going to settings and updates. Once you get the update on your device please let us know how it goes and leave us a comment below.
The Samsung Galaxy Note has an update to Android 4.1.1 Jelly Bean that has been leaked with build version N7000XXLS2. The leak seems to be dated October 9th so this means even with its leak it took a while to hit the main stream. This being said there is actually a build version N7000XXLS7 seen on a few Galaxy Notes which is Android version 4.1.2. The 4.1.2 has TouchWiz Nature UX skinned over it.
Since the leak we actually see available to all is Android 4.1.1 and Android 4.1.2 has been spotted (without general availability) we can assume the original Galaxy Note will update directly to 4.1.2 and skip 4.1.1 completely. If you own a Galaxy Note you can expect the Android 4.1.2 update by the end of this year.
Soak testing started in the Motorola Xoom a few days ago and it seems that the update to Android 4.1.1 has gone smooth enough to move forward. What this means is that anyone not involved in soak tests of the Motorola Xoom will be getting the update in the next week or so. You can see from the video above that the install process is quite easy and has no issues that we have found.
As you can see in the video above the Motorola Xoom running Android 4.1.1 runs very smooth and has everything you would expect with the Jelly Bean update besides Chrome. Even though Chrome is missing you can easily download it from the Google Play store. Be expecting the Android 4.1.1 update to your Motorola Xoom very soon. We will let you know when it actually starts pushing out officially.
---