Welcome to Android Advice and Tutorials.
---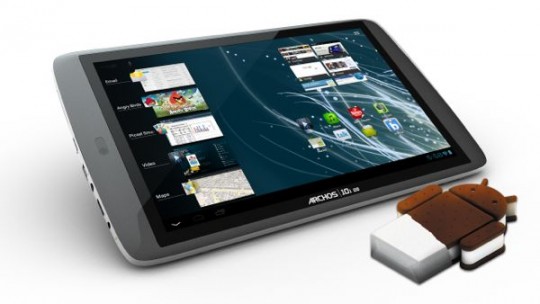 The Archos line of Android tablets may be mid line tablets but they have been a big player in the Android tablet game from the beginning just under the radar. They have made an impression with their G9 tablets by putting an almost pure version of Android 4.0 Ice Cream Sandwich on the devices. Archos is now pushing out an update to their G9 80 and 101 tablets to bring the firmware version up to version 4.0.6.
Archos 80/101 G9 4.0.6 Firmware Update features:
Wi-Fi: fix more disconnect cases happening on some access points
GPS: increase stability of GPS
HDMI: do not propose overscan setting when TV supports underscan
muSD: improve reliability of card insertion detection
muSD: fix read/write permission issue occurring with some applications
Applications: fix platform reboot occurring sometimes after a while when using high CPU demanding applications
Don't confuse Archos and their firmware version 4.0.6 with the Android OS version, it can be confusing. We hope that Archos at some point decides to change their firmware version to not be as close to Android version numbers. The firmware update it rolling out now so let us know when you get it and what you think about it.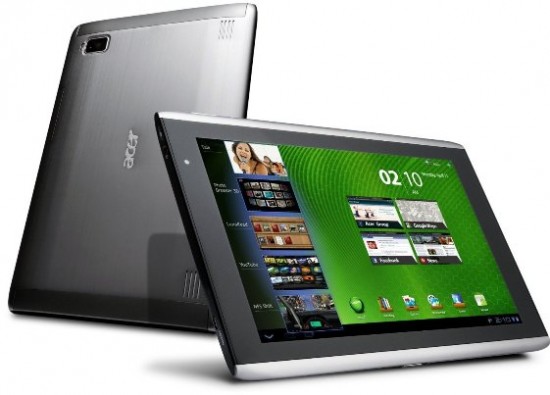 Acer has confirmed the release of Android 4.0 for their Iconia Tab A500 and A100 tablets. The current date set for the update to be available is April 27th with the updates starting in the US and Latin America followed closely by Canada by May 3rd.
Since these 2 tablets are almost identical the updates are releasing at the same time. Specs on the devices are an Nvidia Tegra 2 dual-core chipset with 1GB of memory. The difference between the two devices however is screen size and resolution with the A100 a 7 inch 1024×600 display and the A500 with its 10.1 inch 1280×800 display. There should be no hardware issues with the devices running Android 4.0.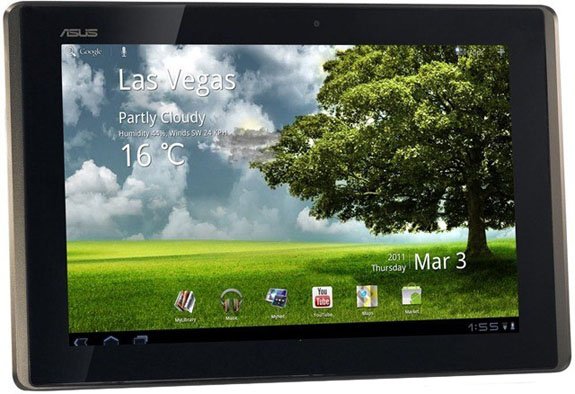 ASUS has been busy with their Transformer Prime with unlocked bootloader tool but haven't forgotten about the Transformer TF101 that has started receiving the Android 4 Ice Cream Sandwich update. According to ASUS's Facebook page they have already started rolling out the Ice Cream Sandwich update to the devices. The update will bring the ASUS Transformer TF101 to software version 9.2.1.11.
We are excited to see the update to Android 4 being pushed to the older device although users in the US will still have a to wait a few days to get the update as the rollout is starting in Taiwan. As it hits the rest of the world over the next few days please let us know when it hits your Country.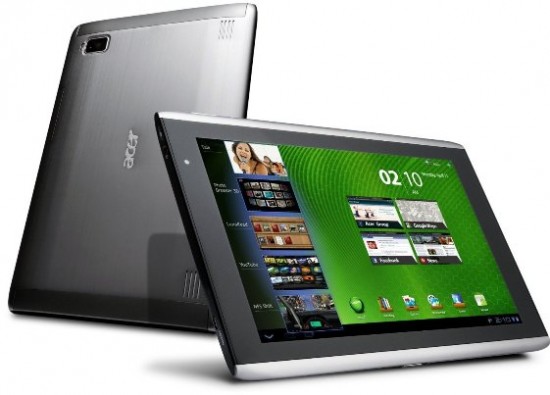 Acer has announced that the Acer Iconia Tab A500 will be receiving the Android 4.0 Ice Cream Sandwich update in April. This was posted on Acers New Zealand Facebook page. This should make all of the owners of the Iconia Tab A500 very happy to see the device finally get the update they have been waiting for.
Great news, everyone! We've just got confirmation from HQ that the Iconia Tab A500 will be getting Ice Cream Sandwich in April. No exact date yet, but we'll let you know when we have it. What are you looking forward to most in ICS?
There was no date in April set for the release of the Ice Cream Sandwich update although you've waited this long so whats the month of April. No reference of the update in the US or any other country so the update may just start in April in Australia. Either way its on its way.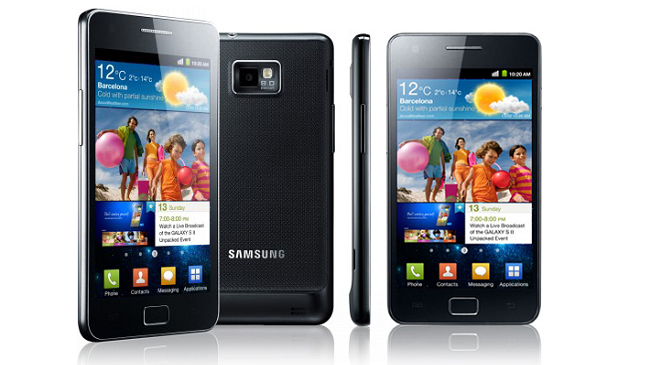 Samsung gave a Q1 release date for Ice Cream Sandwich on the Samsung Galaxy S II, this update has been verified for March 1. This update will allegedly be pushed OTA (over the air) and be available through Samsung Kies sync software.
This update will be rolling out in phases March 1 so depending on where you are in the world and your carrier will depend when you get the update. If you don't get it on March 1 then check out Kies to see if that is available yet.
While there are many leaked ROMs and builds available for the Galaxy S II but the official update will be here soon. Please let us know when you get the update so we can figure out the pattern for updates so others have an idea when it is available for them.
Acer is now pushing out the Android 4.0 Ice Cream Sandwich update to their devices now. This comes just a month after launch of the device and a promise by Acer to send out the update.
After you have updated your Acer Iconia Tab A200 to Ice Cream Sandwich it will upgrade the device to build number Acer_AV041_A200_1.037.00_PA_CUS1. This update has too many features to list but puts your tablet to the latest and greatest Android OS to date.
If you haven't been pushed the OTA (over the air) update yet you can always check manually via "Settings -> About Tablet -> System Updates -> Check Now". Please let us know how the update goes and if you run into an issues.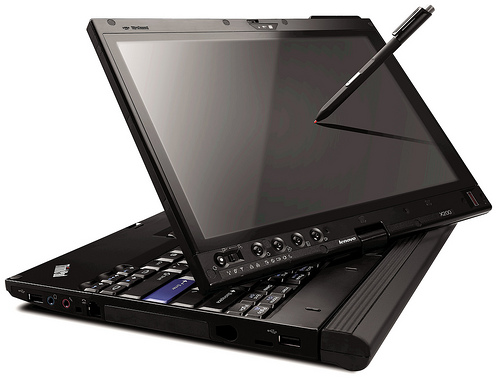 According to AndroidCommunity SlashGear told them that the Lenovo ThinkPad Tablet will be getting the Android 4.0 Ice Cream Sandwich update within the next few weeks to months. This isn't a very clear release date for the ICS update but does at least let everyone know Lenovo has it on its radar for release the first half of this year.
The update will include  a version of Ice Cream Sandwich that is very similar to that of the Galaxy Nexus in that it will have the facial recognition and on screen buttons.  In this case the ThinkPad will have the on screen navigation and the hard buttons on the device itself.
This is pretty much all we have about this update right now but will keep you updated as we get more information. If you find out any information about this update before we do please let us know in the form of a comment below.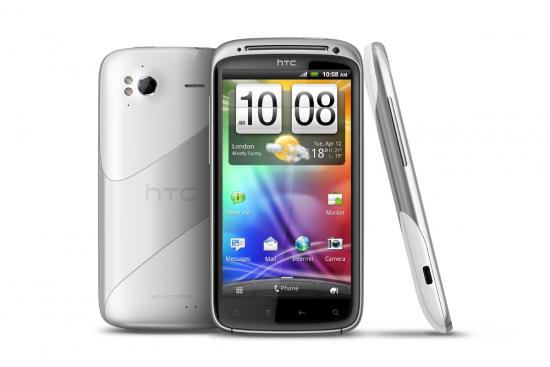 There is a new version of the HTC Sensation being released in Europe that will come with Android 4.0 Ice Cream Sandwich right out of the box. There was a press release from HTC's Dutch branch that announced there would be this new version of the HTC Sensation running ICS and a white body. It was also stated that the release date of this new device would be March 1st this year.
The Dutch Press Release (Translated)
HTC launches the HTC Sensation in Ice White
Thursday, February 2, 2012

Latest Android update for all devices Sensation series

Utrecht, February 2, 2012 – HTC , the leader in mobile innovation and design, announced that the HTC Sensation as of March 1 is also available in color Ice White. The device also features Android 4.0 (Ice Cream Sandwich). Besides the HTC Sensation in Ice White, the update to Android 4.0 soon for all aircraft in the Sensation series available.

The HTC Sensation in Ice White has the same specifications as the model in the color gray, like a stylish aluminum design with a generous 4.3-inch QHD screen. Allows users benefit from an optimal viewing experience. The white version is also equipped with an 8-megapixel camera that is also full HD video can be recorded. Combined with the user experience of HTC Sense this makes for a better and more personalized experience on Android. Android 4.0 The update to the latest Android version allows users of the HTC Sensation , HTC Sensation XE and HTC Sensation XL benefit from faster browsing experience. They can also unlock their device using face recognition (face unlock). With Android 4.0, it is first possible to zoom in on the agenda and at the bottom of the homescreen itself a bar with favorite apps to create. Also offers seamless integration with Google Android 4.0 +, Google's social network. The update will soon Over the Air (OTA) rolled out to all users.
We can assume with the release of this device coming with Ice Cream Sandwich that the current Sensation owners could see the Android 4 update to their devices shortly after.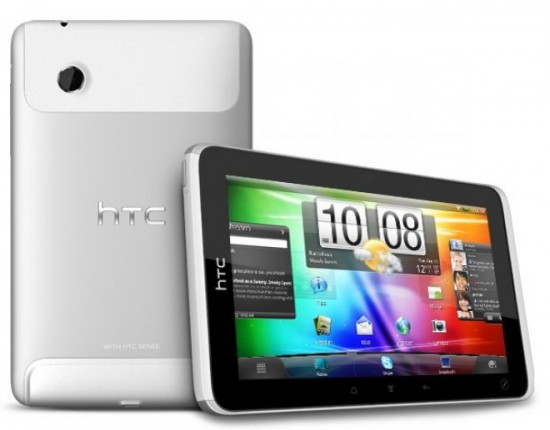 There have been reports that an HTC representative revealed the HTC Flyer will be getting the Android 4 Ice Cream Sandwich update this quarter. Phandroid has stated that "the HTC reps we talk to as journalists and the rep reporting the story are two totally different beasts". So basically take this with a grain of salt although its nice to hear.
HTC has been releasing source code and giving the ability to unlock devices to developers rather consistently. With the aggressive nature of HTC lately we have no reason to believe the Flyer will not get the ICS update. Since this is HTC flagship tablet we can only assume they want to keep it in the worlds eye.
With Honeycomb just recently being pushed to the device we aren't sure what soon means but will be keeping a close eye on this. Please let us know if anyone hears any more information regarding the Ice Cream Sandwich update to the Flyer and we will do the same.
NVIDIA announced at their CES press conference today that the Transformer Prime will be getting Android 4.0 Ice Cream Sandwich. The video above shows evidence of this update taken by androidspin's Stormy. Now the tablet that was already greets a leader with Ice Cream Sandwich.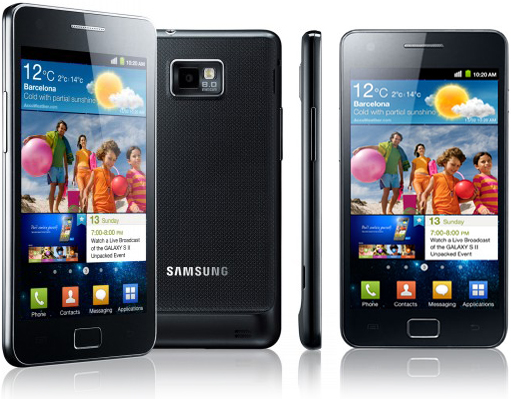 Today Samsung has officially announced and confirmed that the Samsung Galaxy S II will be getting the Android 4.0 Ice Cream Sandwich update. Samsung Tweeted that the device will get the update although there weren't many details on it.
This update looks to start rolling out in the UK first but they didn't specify any time frame. Since other devices that have been confirmed to get the Android 4 update will be doing so early 2012 we can only assume this will be no different.
Just to be clear the tweet was from Samsung UK so it may or may not roll out for others at the same time. They did however state that as they get closer to release of the update they would let us all know a little more. Lets hope for Q1 2012.
---