Welcome to Android Advice and Tutorials.
---

Pinball Man is a unique ragdoll flipper game! Hit a man instead of a ball!  Ever wanted to play a pinball game with a man instead of a ball?  What about hitting this man with flippers while he's bleeding or going on fire?  And what if flippers were crocodiles? And why there are shurikens?  Check it out with Pinball Man, a unique ragdoll physics flipper in Android Market:  https://market.android.com/details?id=com.mattia.fortunati.pinball.man
Pinball Man for Android Features:
multiple touch!
accelerometer sensor!
vibration!
ragdoll physics!
quests!
blood,fire and scream effects!
Follow me on twitter:
https://twitter.com/#!/mattiafortunati
If your getting the annoying "Package File is Invalid" when trying to install or update applications in the Google Android Market don't worry it can be easily fixed. This also works with a few other errors that you might notice "No download at all" and "Download Unsuccessful". This error comes from either your Market App's cache memory being full or lack of space on your device for the download.
Fix the Google Android Market ("Package File is Invalid"):
Make sure Android Automatic Restore is turned off (Settings -> Privacy)
Go to "Settings -> Applications -> Manage Applications
Tap to show "All" Applications
Scroll down to the Market App and tap it
Tap "Clear Cache" and "Clear Data"
Click "Uninstall Updates"
Exit everything and reboot your device
Your Error should now be fixed
NOTE: If you still have the "Package File is Invalid" error after the above steps were completed then follow the same instructions above with the Download Manager.

NOTE: If you are still at this point experiencing the error then you may need to check your internal storage and be sure its not full. As a last resort restore your phone to a stock ROM by doing a factory reset.
Hope this fixes everyones phones. Either way please let us know if you have any questions and results from the steps above. We have had this issue before and fixed it using these steps so it has been confirmed.
We're starting to see more and more Android 4.0 Ice Cream Sandwich themes and ported applications pop up on the Android market lately. The other day, XDA member for.digit announced that he has ported over the Ice Cream Sandwich keyboard to Android 2.2+ devices.
Since the latest version of Android has been released into AOSP, this is a direct port of the application found in Android 4.0 rather than the themed keyboards we've seen in the market already. Though your phone may or may not be seeing the latest version of Android makes it's way to your device in 2011, you can get a little taste of the upcoming OS by installing the Ice Cream Sandwich Keyboard application. Ice Cream Sandwich Keyboard is currently available in the Android Market for free for most Android 2.2+ devices.
Thanks to Rootzwiki there is a fix for missing apps for the HP TouchPad in the Android Market. Since the HP TouchPad needs ClockworkMod to install Android on it in the first place you should still have it. If for some reason you have removed it and its still working you will need it to follow the steps below.
Android Market Fix Instructions:
Download the Fix (Download Link)
Connect your TouchPad to your PC via USB
Copy the update file above to your TouchPad
Press and hold the power button and select "reboot"
Select "Recovery" from the next menu
Wait for your TouchPad to load into ClockworkMod Recovery
Use volume buttons to navigate to "install zip from sdcard"
Use volume keys to select the zip file above
Select the file with your home key
Use the volume keys to select "yes"
After installed press power to go back to menu and home to reboot
Congrats you now have the full Market!
If the Market still doesn't see apps:
Open the Android Market then press the back button
Go to Settings -> Applications -> Manage Apps
Press the All tab and scroll down and select the market
Press "Clear Cache" then "Force Stop"
Press the back button and scroll up and select Google Services Framework
Press "Clear Data -> OK" and then "Force Stop"
Press back button to desktop and re-open the market
You will get an error (its a good thing)
Reboot your Touchpad and open the Market again
Congrats you now have the full Market on your TouchPad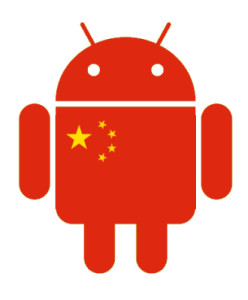 We all know Google the internets largest resource and China the most populated nation don't get along at all. Most of the arguments among these two powerhouses is their inability to agree on issues like freedom of expression.
China has banned many Google products over the last few years and the Android Market seems to have made that list. This country wide ban has stopped most Chinese internet users from getting to market.android.com. This blocks Chinese users from accessing and downloading applications from the market.
For China this really isn't a huge deal since most smartphones in the country use their own markets based on the carrier they are with. The Chinese models of Android devices don't actually have Google Android Market support in the first place.
While this seems like a big deal to us in the US I doubt it affects many users in China to the extent that they even care all that much. Correct me if i'm wrong but most users would be smart enough to use a proxy or alternate mirror market to get the apps that they want one way or another.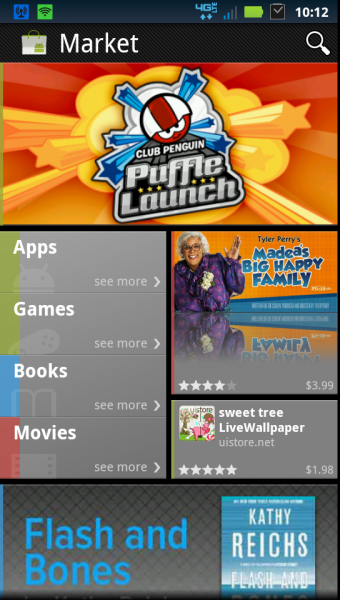 The Google Android Market has been updated to version 3.2.0 intended for Android 4.0 Ice Cream Sandwich but available to all. The market apk was ripped off the Nexus and made available for instructions to download and install the new market on your Android device follow the instructions below.
Install Google Market 3.2.0:
Download the Phonesky APK (Download Link)
In Root Explorer find the APK you downloaded
Move the APK to "/system/app" and hit R/W to mount
Find Vending.apk and rename it to Vending.apk1
Long press Phonesky.apk and rename it Vending.apk
Long press it again and select permissions
Change permissions to "Owner RWE" "Group R" "Others R"
Press OK and reboot
You now have the Android Market version 3.2.0
Let us know if you run into any bugs or other issues. Also be sure to let us know even if everything goes OK and the device your running it on to give others piece of mind in using it themselves.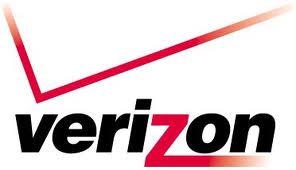 CNN announced today that the Google Android Market and Amazon App Store will be getting another competitor, called Verizon Apps. You heard right another Android App store this time from Verizon.
There is currently no information regarding the Verizon App Store being pushed to current Verizon phones but we can almost guarantee that they will with future updates. The store called Verizon Apps will however be pre-installed on all Android phones offered by Verizon.
Even thought CNN has made the announcement Verizon will be making the official announcement in Las Vegas during the developers conference today. Verizon like Amazon will have some sort of promotions for developers within the store to try and pull people toward it.
I personally think having the Google Market and the Amazon App store is more than enough markets for one to keep track of. Another major app store may do well since it will be pre-installed on Verizon devices although i'm not sure it will be a major competitor.
A few we
eks ago Google announced that there would be an Android Market overhaul and got us all excited. The Market will get pushed to your device in most cases without your knowledge.
If you have a virus scanner installed you will notice after going to the old Google Market and closing it that any scanner you have will say "App Install Detected and scan it. This is ok, its just Google updating your market behind the scenes.
Some of the new features of the Google Android Market:
Tile designed UI
Books purchases
Movie rentals
Top Charts
Editors' picks
You will just notice that your market has changed after opening into the old one once so enjoy. Let us know what you think of the new market.
---