Welcome to Android Advice and Tutorials.
---
A new Samsung phone passed through the FCC August 11th. Since most of the specs and other details are under a confidentiality agreement we only have very little information. We can assume that the name will probably be a Samsung Galaxy device. We have heard it called the Galaxy S 2 Attain although this is not verified. We do however know that its design looks a lot like the Galaxy S 2.
Some Features we know the device has are:
850 and 1900 frequencies
GSM/GRPS/EDGE/WCDMA/HSPA Compatibility
1500 mAh battery
As more information becomes available we will let you know.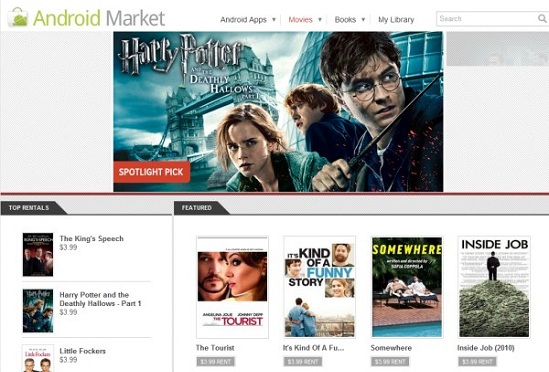 When Google first released movie rentals on Android devices it was stated that rooted devices will not shave the ability to play these rentals. Just like all other features that manufacturers, providers and developers try to block or lock down the Android community has found a way to get around it.
"This bypass doesn't affect the actually DRM licensing, it will still generate a proper license key, you will still be limited to the normal viewing times, you will still have to pay to rent movies, etc. Don't ask, because it's not happening. It just bypasses/disabled the root check."
Download the Modified Google Movie APK (Download Link)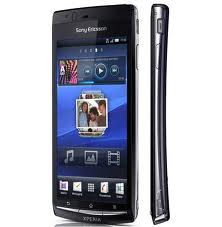 Sony Ericsson has pushed out an update to their European Xperia Arcs. This update will put the Firmware to version 4.0.A.2.368. If you haven't already gotten this update all you need to do is plug your Xperia Arc into your computer and open up your PC Companion software. If you don't have the software then just get the OTA update by going to "Settings -> About Phone -> Software Update".
Some New Features in Firmware 4.0.A.2.368:
xLoud – boosts your music when played through the speaker
Stereo recording – shoot video with high-quality stereo sound
Digital home – enjoy entertainment content stored in your phone on DLNA certified media devices
New themes and Landscape mode for your home screen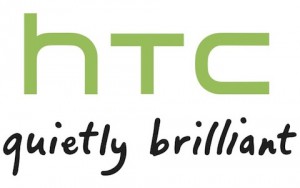 HTC will be releasing the first Near Field Communication device named the HTC Stunning in China next month.  NFC was thought to take off quickly but seems to be one of the slowest features to come around.  This new device will use the UnionPay infrastructure which is the sole issuer of bank cards in China.
There are currently over 400,000 NFC enabled terminals in China and there are expected to be 700,000 by the end of the year.
We don't currently have any images or really any information at all on this new device although as we get more information we will be sure to let you know.
Sprint and McAfee announced that they will partner up to bring mobile security to Sprint's mobile devices. Sprint will now make it easy for users to access McAfee Mobile Security and Family Protection on their Android devices. With many manufacturers sending out their devices with unlocked bootloaders this added security will be needed on a grand scale.
Sprint's Press Release Below:
Sprint and McAfee Offer Customers Mobile Security Applications to Help Protect Information on Their Wireless Devices

McAfee Mobile Security Technology Provides Malware Protection, Device Recovery and Backup

Application Readily Available to Customers in Sprint Zone

OVERLAND PARK, Kan. & SANTA CLARA, Calif. (BUSINESS WIRE), August 10, 2011 – Sprint (NYSE: S) and McAfee announced today that they are providing Sprint customers easy access to McAfee® Mobile Security and McAfee®Family Protection Android™ Edition software, which will better help them protect the important information stored on their mobile devices.

As the use of smartphones and tablets continues to grow, Sprint is actively working with developers, manufacturers and leaders in the industry to provide solutions that can help protect customers' information and their devices. McAfee Mobile Security can help Sprint customers protect the important information stored on these devices from loss, theft and viruses. In addition, McAfee Family Protection Android Edition provides parents an application that will allow them to filter inappropriate websites on their child's mobile device.

Sprint customers using select Android-powered devices can easily download the McAfee Mobile Security and McAfee Family Protection Android Edition applications from the Android Market™ by clicking on McAfee within Sprint Zone or the Sprint Tab in the Android Market. Customers can find Sprint Zone as an icon on their device1.

The McAfee Mobile Security software is available as a seven-day trial and can be purchased as a 12-month subscription for $29.99. The McAfee Family Protection Android Edition is available as a 30-day trial and can be purchased as a 12-month subscription for $19.99.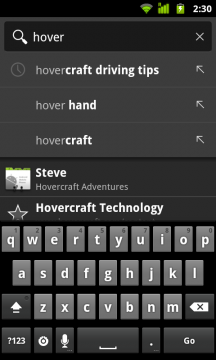 Google just updated their search for Tablets and are now announcing the update to phones as well. This update will change the UI and add a few features to the existing search functions.
New Google Search Features for Android Phones:
Faster and smoother performance
updated and simplified user interface
long press to remove history items
web suggestions at the top with suggestions grouped by type
country specific suggestions
search results for all countries with Google domains
This update will be available to all Android phones running 2.2 Froyo and newer. We aren't sure of the date although it will just happen as always and will require nothing on the users end. Once this goes live let us know how you like it.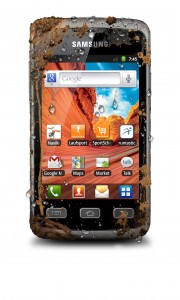 The Samsung Galaxy Xcover is the first Samsung phone in this category with its water-resistant case and running Android 2.3 Gingerbread. The Galaxy Xcover also sports a protective housing with IP67 certification and a scratch resistant touch screen making this an ideal phone for those in construction and other rough conditions.
According to the press release below the Xcover will be available in October.  This should be a a great addition for those that are in the construction industry as there are currently very few truly tough phones available.  We are interested to see how well this device does.  If the Xcover does well we can only assume that those in the demographic this phone supports will get many more like this.
Samsung's Press Release on the Galaxy Xcover:
Water-resistant case meets social networking and Android ™ 2.3: The Samsung Galaxy Xcover

Tuesday, 9 August 2011The combination of protective housing with IP67 certification, scratch-resistant touch screen display, Android and Samsung Social Hub ™ 2.3 makes the Samsung Galaxy Xcover the ideal device for users with an active lifestyle

Schwalbach / Ts., 9 August 2011 – With the Galaxy Xcover Samsung expands its range of rugged mobile phones for outdoor use. The device combines outdoor skills with the ability of a powerful smartphone.

Whether water, dust or hard surfaces: the Samsung Galaxy Xcover is well prepared against harmful environmental influences. This IP67 certified enclosure protects the unit against dust and dirt there. In addition, the Samsung Galaxy Xcover to a depth of one meter for a period is waterproof up to half an hour.The touch-screen display with a diagonal measurement of 9.27 inches is made of scratch-resistant tempered glass. The 3.2-megapixel camera of the Samsung Galaxy Xcover is supported by an LED photo light, which can be used when needed as a flashlight or signal light.

Smart through social networking apps and
running the Samsung Galaxy Xcover with the Android ™ 2.3 platform and is using apps ideally suit her personal needs. Provide wireless connectivity for fast n-standard, and an HSDPA connection with a transfer rate of up to 7.2 Mbit / s.

The Samsung Galaxy Xcover is available from October in the trade.



Those of you that need to flash back to the Samsung Vibrant stock ROM can do so with the following directions.  This works on phones that are updated to Froyo and need to be flashed back to gain root access as well as those who have bricked their Vibrant by messing around.
You will need drivers installed on the computer that you use to flash your Samsung Vibrant back to the stock rom.
You can get these drivers here: 32-bit Driver | 64-bit Driver
Instructions to flash Vibrant back to Stock:
Get your phone into Download mode by holding volume down and power.
Download Odin for Flashing (Download Link)
Open Odin
Extract and Load the 512.pit file (Download Link)
Extract and Load the Vibrant JFD Image (Download Link)
Don't check anything else, "Auto Reboot" and "Reset Time" should be checked by default
Connect your phone to the Computer via USB
Hit "start"! be patient!
If you don't see a progress bar after hitting start (after a minute) start over at step one.
Having Trouble with Download Mode:
If you are stuck on the PC and phone screen just hold both volume buttons and power at the same time. let the Vibrants screen come on and go back off and on the second time before the Vibrant comes back on let go of the power button while still holding the volume buttons. This should get you back to download mode.
You can now flash the bootstrap ClockworkMod Recovery package on the Motorola Photon 4G. You of course have to have your Photon rooted (if you need to root it still you can go to this article). Along with root access you will need an AC adapter with the USB charging cable.
Photon 4G ClockworkMod Recovery Installation Instructions:
Download the recovery file (Download Link)
Connect your Photon to the computer via USB
Put the .apk you downloaded on your phone
Unplug your phone from the computer
find and install "Bootstrap_signed.apk" (the file you just put on the phone)
After install is done run the application
Click "Install Recovery"
Accept the Superuser request
After completed, plug your Photon 4G into the wall to charge
Verify that your phone is charging from the wall
Press "Recovery Boot"
Your device will now reboot into CWM Recovery (be patient it is slow)
Source: http://briefmobile.com/motorola-photon-4g-root-custom-recovery-now-available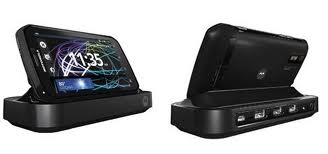 For those of you that have gotten the Photon 4G and really want to root it there is already a way to do this.  The only downside is that you need to have the HD Station to do it for now.  This is a permanent root for the Photon 4G and hopefully we will have a method for those without the hd station.
What you need to Root the Motorola Photon 4G with Webtop:
HD Docking Station for the Photon 4G
HDMI cable that came with HD Station
Monitor or TV with open HDMI port
Wifi connection on the phone
Computer with network access to the phone
If you don't have an SSH program on your pc download Putty (Download Link)
Root Instructions for the Motorola Photon 4G:
Install Superuser from the Android Market
Install SSHDroid from the Android Market
Open SSHDroid and make sure its listening on port 2222
Connect Photon to the HD Station
Connect the HD Station to the TV/Monitor via HDMI
Open Firefox in Webtop
Go to http://higgs.cygnusx-1.org/~edgan/pulse.tar (do not save it)
Instead of saving it open it
Extract pulse.tar to /var/tmp
Connect to your phone via SSH at the ip address in SSHDroid port 2222
Type /var/tmp/pulse/pa_race
Type /var/tmp/pulse/install-su.sh
Type rm -rf /var/tmp/pulse*
Congrats your Photon 4G is rooted
Original instructions can be found at XDA in the forums located at:
http://forum.xda-developers.com/showthread.php?p=16254545#post16254545
If you have a Droid X running Android 2.2 your can root it with a single click. The Droid X has a previous root method but none as easy as this. Sil3ntKi113 over at alldroid.org has created a simple one click guy to root the Droid X.
Root Instructions for the Droid X:
Download and unzip the One Click Root program (Download Link)
Put your Phone in Debugging mode (Settings -> Applications -> Development)
Connect your phone to your PC via USB
Open the program you downloaded above as Administrator (right click and run as admin)
Click Root and follow any instructions
After rooted go to the android market and install Superuser App. If its already installed then your already ok.
Please keep in mind that if it doesn't root and you are turning bluetooth on and off try turning wifi on and off instead.
---