Welcome to Android Advice and Tutorials.
---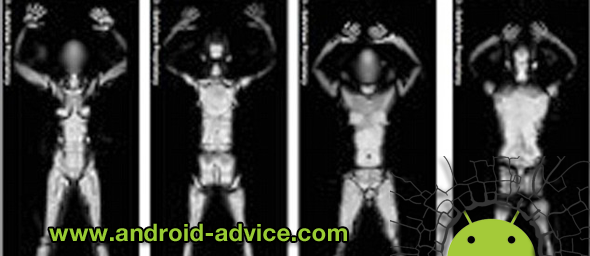 Android 4.2 Jelly Bean has a built in app scanner to increase the security of the open Android OS. Every version of the OS seems to get a little better at detecting flaws in security and this is the best version yet. The built in app scanner is said to be a light weight version of Google's Bouncer software that is used scan Google Play apps.
The built in app scanner will actually allow you to side load apps and still stay as secure as downloading from Google Play by first verifying that you want to install the app. After you verify you are trying to install something the apps data will be sent to Google and analyzed against known malicious software.
Android's VP of Engineering Hiroshi Lockheimer stated:
"We have a catalog of 700,000 applications in the Play Store, and beyond that, we're always scanning stuff on the Web," "We have a pretty good understanding of the app ecosystem now, whether something's in the Play Store or not."
A few things can happen after the app gets a response from Google, one of which being the expected outcome and installation proceeds. The other two are getting tagged as questionable and you having the option to proceed or being flagged as dangerous and installation aborted all together.
It seems the Federal Bureau of Investigation has released a warning to Android users to be careful of Malware attacks. The FBI has stated that many Malware attacks that they are tracking are traced to Android phones specifically.
"The android operating system offers an easier opportunity because it allows you to side load apps, which is to say, download the application program from anywhere and install it on your phone"
FBI officials have also mentioned that there are two types of Malware that seem to be the major concerns, Loozfon and FinFisher. The Loozfon is a Malware that installs a piece of software on your device from a website. Once the Malware is there it can steal information like contacts and phone numbers and then upload them to the creators. The second one known as FinFisher which allows the creator to actually control your phone remotely.
The FBI has however given a little advice to those that use Android devices and the first is to install protection like Lookout Mobile Security and be sure its running on your device. Also a few things you can do is keep consistant backups in the event you do get infected and use passwords and screen locks wherever available.
Sprint and McAfee announced that they will partner up to bring mobile security to Sprint's mobile devices. Sprint will now make it easy for users to access McAfee Mobile Security and Family Protection on their Android devices. With many manufacturers sending out their devices with unlocked bootloaders this added security will be needed on a grand scale.
Sprint's Press Release Below:
Sprint and McAfee Offer Customers Mobile Security Applications to Help Protect Information on Their Wireless Devices

McAfee Mobile Security Technology Provides Malware Protection, Device Recovery and Backup

Application Readily Available to Customers in Sprint Zone

OVERLAND PARK, Kan. & SANTA CLARA, Calif. (BUSINESS WIRE), August 10, 2011 – Sprint (NYSE: S) and McAfee announced today that they are providing Sprint customers easy access to McAfee® Mobile Security and McAfee®Family Protection Android™ Edition software, which will better help them protect the important information stored on their mobile devices.

As the use of smartphones and tablets continues to grow, Sprint is actively working with developers, manufacturers and leaders in the industry to provide solutions that can help protect customers' information and their devices. McAfee Mobile Security can help Sprint customers protect the important information stored on these devices from loss, theft and viruses. In addition, McAfee Family Protection Android Edition provides parents an application that will allow them to filter inappropriate websites on their child's mobile device.

Sprint customers using select Android-powered devices can easily download the McAfee Mobile Security and McAfee Family Protection Android Edition applications from the Android Market™ by clicking on McAfee within Sprint Zone or the Sprint Tab in the Android Market. Customers can find Sprint Zone as an icon on their device1.

The McAfee Mobile Security software is available as a seven-day trial and can be purchased as a 12-month subscription for $29.99. The McAfee Family Protection Android Edition is available as a 30-day trial and can be purchased as a 12-month subscription for $19.99.
---