Welcome to Android Advice and Tutorials.
---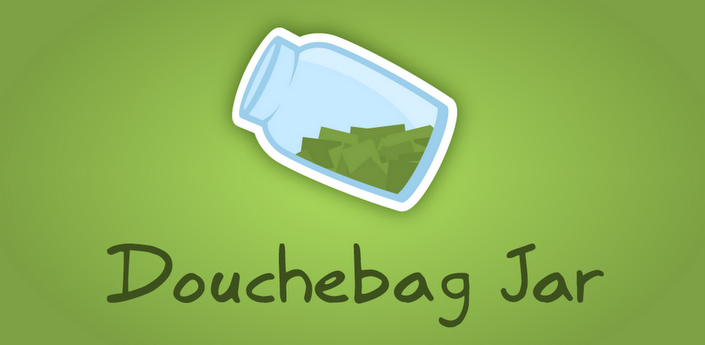 You always wanted a portable swear jar ? There you are ! For free without ads.  The DoucheBag Jar application allows you to create virtual douche-bag jars to issue tickets to your friends/roommates/family.  It can be used as a swear jar, but also as a reward jar to reward kids. You can now punish your family for violating the house's law.  This is a Web Based application, it needs internet to be functional. It can also be used from your computer or any other device at http://douchebagjar.net.
We built this application for our own usage since my roommate always steal my lighter and we never have a real jar around to make him pay the $1 fine when he get caught.  We decided to share it with the public, for free, without ads.
The DoucheBag Jar Android App currently has 5 stars with three reviews at the time of this post.  See what others are saying about the app:
Very funny – If you invite some friends and use the app it can be very fun and effective
Works good – There's no other application with the same purpose. Every other douchebag jar app is useless. Anyway, it's free and without ads.
Good idea – Nice app. Perfect if you live with roommates.
You can download the app from the Android Market at:
https://market.android.com/details?id=webmy.me.douchebagjar
---