Welcome to Android Advice and Tutorials.
---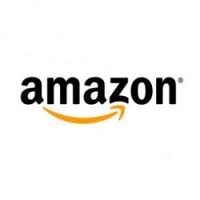 Amazon has stated that they will be releasing a few tablets very soon. Will these tablets put a dent in Apples iPad sales? We say yes for the simple fact that like Apple, Amazon can market with the best of them.
Amazons Tablets upon release will be everywhere you look online and at almost half the price of the iPad. This won't only effect Apple but will also hit every other manufacturer of Tablets since these will be high end tablets with a low end price tag.
The first tablet to be released is said to have a $300 price tag but is speculated to be released at a discounted $249. Amazon hopes to make this up in the app store after release.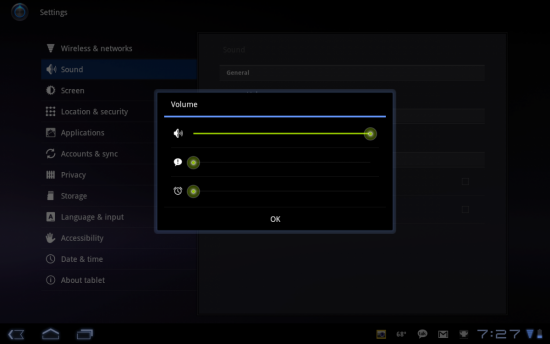 On your phone its nice to be alerted when you get emails, calls, voicemail, etc. What about your Tablet? These notifications are in most cases annoying at best. Below are the steps you can take to turn off all notification sounds.
Instructions to Silence all Sounds on Honeycomb:
Go to Settings -> Sound -> Volume
Slide all three sliders to the far left
Go to Notifications and set ringtone to silent
Go to Feedback and uncheck "Audible selection" and "Screen Lock Sounds"
Thats it your Tablet is now silent
This will fix the ever so annoying sounds on your Honeycomb Tablet that you think you have turned off by turning the volume down just to open something else and have the sounds come back. Many apps and areas of the Tablets will use different sounds to play their notifications other than just media.
Those of you with an LG G-Slate have been waiting for the Android 3.1 Honeycomb update for some time now. Your wait is finally over according to a moderator of the LG forums:
The Update should start pushing out today or tomorrow…  Keep your eyes open and let me know when you see it!
This update will bring the ability for LG G-Slate users to resize home widgets, USB support for keyboards and other devices and multitasking scrolling. There has been no verification of this update from users although we will update you as we get more information.
The Motorola Xoom ships with a locked Bootloader but Motorola released a while ago the fact that its just locked and not encrypted.  Below are the instructions to unlock your Xoom's bootloader.
You need to have the Android SDK on your computer so you can use fastboot commands from it.
Instructions to Unlock the Xoom's Bootloader:
Power off your Xoom.
Boot it into fastboot mode (Volume-Down + Power)
Connect the Xoom to your computer via USB.
Open a Command Prompt on your computer.
Navigate to your fastboot folder
Type "fastboot oem unlock"
Follow the on-screen instructions on your tablet to confirm (use volume keys to highlight and the power key to select)
Your Xoom will reboot once done.
Congrats thats all your Unlocked
Update your Motorola Xoom OS to Android 3.2 Honeycomb.  Below you will find the downloads for the update and recovery image.  You need to keep in mind that the Xoom must have its bootloader unlocked before following these instructions (step 1 has the link for that as well.
Instructions to Upgrade your Stock 3G Xoom to Android 3.2:
You need to have unlocked the Xoom's bootloader (Instructions)
Place this file on a sdcard and then place the sdcard in the Xoom. (Download File)
You need to have fastboot in a folder, and have the drivers installed.
You need the custom recovery. (Download Link)
Rename the recovery you downloaded above to recovery.img
Restart Xoom in Fastboot (hold volume down + power)
Navigate to your fastboot folder on your PC
Type "fastboot flash recovery recovery.img"
Wait for the image to flash
Type "fastboot reboot"
When the Xoom restarts you must wait 2 seconds and then press the down volume key until you see android recovery appear on the Xoom.
From here you know what to do.
Reference: http://www.mydroidworld.com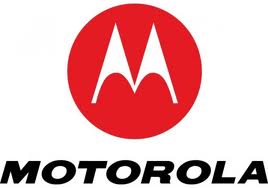 Motorola has been talking about a new Tablet, although we haven't heard any word on specs or a name for that matter. With this being said Motorola has purchased new domain names with the name "Kore" in them. We can only assume that this "Kore" will be the name of a new device and from past experience this much focus could only mean its a new Tablet.
The domain names that Motorola's Trademark Holdings purchased on Wednesday are MotorolaKore.com, KoreMotorola.com, Moto-Kore.com, and Motorola-Kore.com
As we have more information on these new domains and sites are placed on them instead of redirects we will let you all know.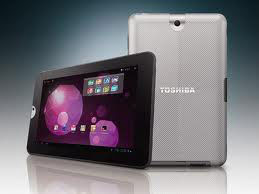 If you have a Toshiba Thrive you are in luck, it has been rooted. These instructions aren't completely cleaned up but it has been tested on two Thrive's by the developer.
These instructions are meant for users with an intermediate knowledge of Android SDK, Fastboot and the ClockworkMOD.  These root instructions are provided by us but you use them at your own risk.  Please keep in mind that we are in no way responsible for any modifications you try on your device.
You need to have the Android SDK and Toshiba Thrive drivers already on your computer.  Also you must know how to use Fastboot.
Root Instructions for the Toshiba Thrive:
Download ClockworkMod Recovery (Download Link)
Download modified Boot.img to make system read-write (Download Link)
Place the 2 files into your android-sdk/tools folder
If you don't have AdbWinUSB.dll and AdbWinAPI.dll copy those from the platform-tools folder as well
Download update.zip and place it on your SDcard (Download Link)
Reboot your Thrive into its Bootloader (reboot, hold power up +power same time)
When you see black screen with 3 icons navigate to usb-icon and hit power to select it
flash custom boot image using fastboot "fastboot flash boot Thrive-SystemUnlocker-Boot.img"
flash ClockworkMod recovery "fastboot flash recovery recovery.img"
then type "fastboot reboot"
Press and hold volume up while rebooting
When back at three icons select ClockworkMod Recovery (middle icon)
Navigate to mounting submenu … mount / system …. mount / sdcard
Navigate back to main menu and choose install zip from sdcard
select update.zip and let it recover
Reboot your Thrive
Install Superuser from the Market
We have had a few requests from users that have had issues with their Transformers and needed to flash back to the stock ROM. Below are the Instructions to Flash the Transformer back to stock ROM whther you have bricked it or just want to unroot it.
The US version below will give you build HMJ37.US_epad-8.4.4.5-20110527 and the WW version below will give you build HMJ7.WW_epad-8.4.4.5-20110527.
Flash ASUS Transformer back to stock 3.1:
Download the Stock ROM (US version) (WW Version)
Unzip the package to a location you can access easily
Enter APX Mode (Volume up and hold the power button at the same time)
Connect the Transformer to your PC
Run Download.bat
Congrats you are back to a stock Transformer!
Any of you that have issues with this method or are unsuccessful please let us know so that we can try to update the instructions to make them easier to follow.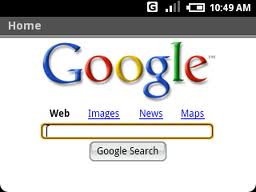 Any device with a web browser has a cache, history and cookies of some kind, the Android is no different. I have had a lot of requests from readers asking how to clear these items.
What is being Stored on your Android? Your Android device is holding a list of all websites that you have visited along with tracking cookies that can gather information you may not want to give. While most tracking cookies are harmless some users just don't want them sitting on their device. While there isn't a lot of spyware or virus infections on Android devices there is the risk that this stored information can be pulled from your device.
How to clear your cache, cookies and history:
Open the Android browser
Go to Settings -> Privacy Configuration
Tap 'Clear Cookie data', Tap OK
Tap 'Clear Cache', Tap OK
Tap 'Clear History', Tap OK
Everything is Cleared, Your Done!
You can also clear all saved form data if you like from the same area by selecting 'Clear form data'.
If you don't want anything to ever cache on your device you can disable the web cache. This will stop all pages from caching anything beyond the page that your one at any given time.
How to disable web cache on Android devices:
Open the Android browser
Go to Settings -> Advanced Configuration
Select 'Set Cache Size'
move the slider all the way to the left (100kb)
tap 'OK' and congrats its off!
Finally the Google Android Market will allow developers to upload different versions of the same app without creating separate listings. This means that when a developer uploads their app for the phone they can also upload the Tablet version. This should create easier and cleaner updating of apps on the market.
Multiple APK support gives you a variety of ways to control app distribution. For example, you could use it to create separate APKs for phones and tablets under the same product listing. You could also use it to take advantage of new APIs or new hardware capabilities without impacting your existing customer base.
The Market will now decide which app version you need based on screen size whether its the GL texture-compression formats or standard Android version. Now users will only see the app with comments and listing details without having to find the correct version for the device they are using.
Now that the Google Android Market allows multiple uploads with one listing we will likely see the Market grow even faster than it already is. Along with growth we may see many more apps available for Tablets in the near future.
In just one year, Android holds on the tablet market are up 27.1%. This puts Android tablets at 30% of the total market up from just 2.9% last year. This is according to Strategy Analytics, a global market research organization with analysts based in the Europe, Asia and the Americas.
We know this is easily caused by the increase in tablet manufacturers of the last 6 months or so. With big ones like the HTC Flyer, Motorola Xoom and Samsung Galaxy Tab 10.1 just to name a few.
Last year iPad easily held 94% of the market but with new Android tablets released almost weekly it seems we will see this number dwindle fast. Apple now is only at around 61.3% of the market although we can only assume this will be down again this time next year.
---