Welcome to Android Advice and Tutorials.
---
Tizen is a Linux based operating system a lot like Android but is Samsung's attempt to compete with Google's Android and Apple's iOS. This could be more of a hit to Android than iOs due to the fact that Samsung is the most popular in Android devices holding a firm 40% of the market. In theory Android could lose most of that 40% in a very short period of time once Tizen is released.

Samsung having a huge marketing budget and of course the creativity in commercials that we all have seen and love Tizen could be a success for them. Not only do we need to worry about this possible change in OS by Samsung from a market share but also the fact that developers will be split from Android reducing the number of rooted devices and custom ROM's that we have seen to date.
Samsung has been rumored to be releasing a high end phone with the Tizen OS by the end of this year. I guess we won't have to wait too long to see the direction this new development by Samsung will take. I personally will grab a Tizen phone if and when released to see what its all about although don't see myself jumping the Android ship any time soon.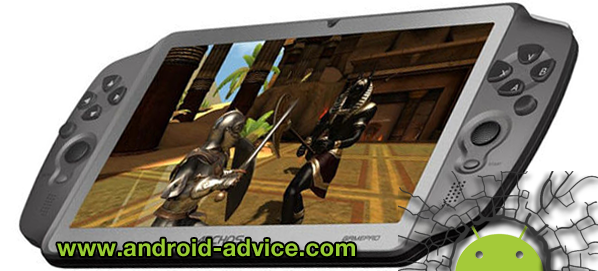 Archos who has been in the Android tablet game for a while now is launching its Android based GamePad Tablet. The Archos GamePad somas with a 7 inch screen and built in gaming controls. When you get the new GamePad it will come out of the box with Android 4.1 Jelly Bean and a 1.6 GHz dual core processor. While those of us in the U.S. are waiting to get our hands on it they can only be purchased in Europe. This being said the GamePad will be available easily next year in the U.S.
"Android device users spend more than 9 hours a month gaming on their devices and yet are not completely satisfied with the touch-screen experience," says Henri Crohas, Founder and CEO of Archos. "We feel this area of gaming is proven and will continue to grow. With the introduction of the GamePad we are uniquely positioned to feed the demand of gamers who want a better gaming experience on a tablet."
Archos GamePad Tablet Features:
Android 4.1 Jelly Bean
Quad-core Mali 400 MP GPU
1024×600 screen resolution
1.6 GHz Dual-Core Processor
8GB internal storage
14 physical buttons
Two analogue joysticks
Micro SD slot (up to 64GB)
Mini HDMI port
0.3 inches thin
Weighs 0.7 pounds
Full Google Play support
"Thanks to the revolutionary Archos mapping tool, even back catalog games that weren't made for physical controls can work with the physical controls of the Archos GamePad; 'map' any on-screen virtual control to the physical controls of the GamePad for hundreds of games within the tool or use its drag-and-drop interface to 'map' any game in seconds," the company said on Thursday.
Currently the Archos GamePad is only available in Europe priced in at 149.99 Euro. We should see more next month at CES in Las Vegas on its U.S. release date. We will let you know what we find out at CES and be sure to update you. Let us know what you think of the new GamePad by Archos via comments below.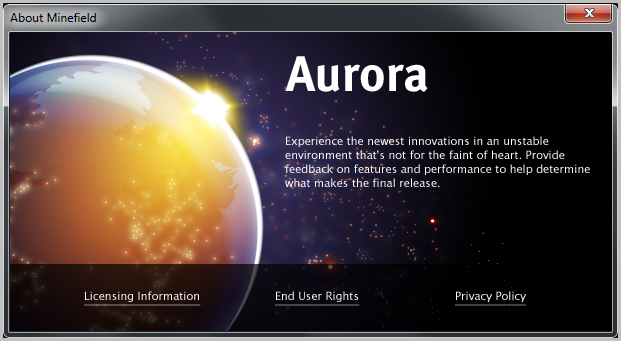 If you have updated to the newest version of Firefox for Android you will be able to take advantage of their web-app marketplace. You can install Aurora on your Android device to get the the Firefox Marketplace, and can find it from the Options menu under "tools -> apps". There you will see the link to the marketplace.
How to Install Aurora on your Android Phone:
First of all you will need the most recent version of Firefox for Android (which is Firefox 18). Then you need to allow installs from "Unknown Sources". Download Aurora from the link below and install it.
Keep in mind that Firefox 18 and the marketplace for Android is in pre-beta so may be a bit buggy right now. Also all you can access for right now is the free apps but Firefox has mentioned that they will be adding payment, sharing, reviews and rating features very soon.
The reason this has been released now instead of later with all of the features is to allow bugs to be worked out in a daily use environment. Engineer Bill Walker over at Mozilla Labs explained the reasoning himself:
"our goal is to collect as much real-life feedback as possible about the Marketplace's design, usability, performance, reliability, and content."
If your looking to develop apps for the Firefox marketplace you can go register at the Mozilla Developer Network as well as the Marketplace Developer Hub. There you can find all the documentation that you need as well as emulation software and tools.
It seems the Federal Bureau of Investigation has released a warning to Android users to be careful of Malware attacks. The FBI has stated that many Malware attacks that they are tracking are traced to Android phones specifically.
"The android operating system offers an easier opportunity because it allows you to side load apps, which is to say, download the application program from anywhere and install it on your phone"
FBI officials have also mentioned that there are two types of Malware that seem to be the major concerns, Loozfon and FinFisher. The Loozfon is a Malware that installs a piece of software on your device from a website. Once the Malware is there it can steal information like contacts and phone numbers and then upload them to the creators. The second one known as FinFisher which allows the creator to actually control your phone remotely.
The FBI has however given a little advice to those that use Android devices and the first is to install protection like Lookout Mobile Security and be sure its running on your device. Also a few things you can do is keep consistant backups in the event you do get infected and use passwords and screen locks wherever available.
At last an app that will prove your nerd skills! With Nerd Trivia Free you will be able to compete against nerds all around the world to know who is the king of nerds.
It is Quiz/Trivia app in which you will have to answer nerd questions of all types, it has three game modes:
All Questions: Casual mode, simply answer and see if you were correct.
Level Mode: Questions divided in 10 different levels, answer all the questions of each level, if you have enough correct then you will be able to go to the next level.
Countdown Mode: One minute Trivia, answer as many questions as possible in one minute, upload your scores and compare them with the rest of the nerds around the world.
Don't wait anymore! It is totally FREE, download it from Google Play:
https://play.google.com/store/apps/details?id=com.zribe.frikitrivial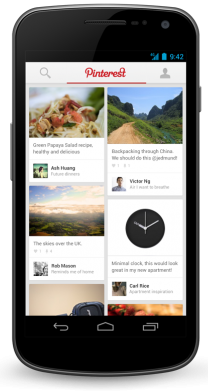 Pinterest has finally released an official Android app. Pinterest is a very popular social network that has grown faster than any social platform in history and has finally joined the world of mobile apps. They have started to show off their mobile platform on Android and IOS. Pinterest relies on its users to pin items for their friends to share likes and dislikes in the form of a picture and small description. The mobile app has been long awaited and many have been impatiently waiting for quit some time.
The official Pinterest app for Android looks a lot like the Pinterest website and has been laid out very well for mobile devices. You can view your tiled homepage with all of your friends pins. A few of the features that you will notice is the fact that you can search for items you would like to pin, friends items to re-pin and comment on pins. A few other items you might be interested to hear is in the app is the ability to search for friends to follow.
You can get the official Pinterest app by searching for it on Google Play. Please let us know what you think of the new app and anything that you notice we haven't mentioned here. While we don't really Pinterest my wife will be ecstatic when I let her know the app is available.

Google has made known that the next phase of the Chrome OS is to gradually merge it with the Android OS instead of Chrome OS based tablets. Both Google's Chrome OS and Android are Google products and as such why shouldn't they combine them into one super mobile/desktop OS.
While the Chrome OS will still be around as a desktop system it will be seamlessly integrated with Android. The result will be the same idea behind Apple's Mac OSX and their mobile OS and its integration between the two. The idea behind the new system is to allow them to coexist with different sets of expectations but tie together in a way that they are closely related.
The new steps for Chrome should allow Android apps to run within the OS along with the web apps already supported. Not only would this open the doors for Google Apps to run on the desktop Google OS but also sync with your mobile devices without syncing being app specific. We will ultimately have to wait and see where the Chrome OS is taken over the next several months and hope for the same ease of use as always.
There are many reasons why you would want your Android device running Android 4.0 Ice Cream Sandwich but we have narrowed it down to the top 5. While many devices are getting the Android 4.0 update pushed to the device this year, if your not getting it you may want to upgrade. Android 4.0 Ice Cream Sandwich has been out for some time now and a selling feature for most new devices is the fact that they are running the newest Android OS. Below are the main 5 reasons that you will want and maybe even need Android 4.0 Ice Cream Sandwich on your Android device.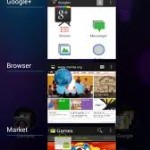 Android 4.0 Task Management:
The task management features alone in Android 4.0 ICS is a great reason to want the update as this is a weakness in most Android devices and the number one drain on battery life. Beside the home button in ICS there is a button that looks like two windows overlapping. When you click the button you will get a list of windows that will show you whats running. You can either swipe your finger across the ones you want to close to remove it from memory or tap something that you want to re-open. This is incredibly helpful when you are having an issue with an app being able to close it quickly and re-open it without having to go through settings to find it.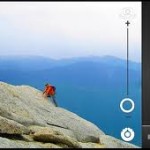 Android 4.0′s Camera App:
The stock camera app has been greatly improved from Android 2.3 to Ice Cream Sadnwich even though hardware may not change on the device. Your camera with Android 4.0 is almost instant without the horrible lag that you may get with your previous OS. You can keep tapping and taking pictures without waiting and having to actually get the perfect picture. Your Android 4.0 camera is as professional as you can get with a phone.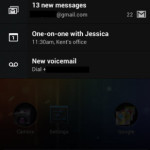 Android 4.0 Notifications:
While the notification system hasn't changed much on the new Android OS it has been improved. Instead of having to go though notifications or clear them all you can swipe the ones away that you no longer need or want to show. You remove the risk of missing the X on devices that actually have it by swiping instead of tapping. This may not seem like a great improvement but once you use the new way of swiping you will love it and wonder how you got by without it in earlier versions of Android.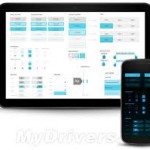 Android 4.0 Brings Unified Applications:
With previous versions of Android if you have a phone and a tablet you would need different versions of the same application for each device. Now you can have the same version running on both devices while still having them work well on both devices and in pretty much the same way. While the number of Android 4.0 applications are still low developers have moved their focus to the new OS and we are bound to see them increase in numbers very quickly.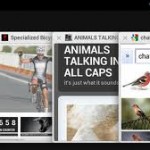 Android 4.0 has Chrome Browser Support:
We have all wondered why Android being a Google powerhouse has never had the Chrome browser but now with Android 4.0 you can have it. The Chrome browser doesn't come pre-installed although you can at least now install it if you want it and in fact we recommend it. While the stock Android browser seems to work very well Chrome is by far the best available right now with flawless multi-tabbed browsing. As with many other Android 4.0 features you can easily see all of the open tabs and swipe away all of the tabs that you no longer want open. We recommend downloading Chrome as soon as you get Android 4.0.
Again there are many improvements to the Android OS with Ice Cream Sandwich although those listed above are the most useful improvements in our opinion. There are also those features that we didn't mention here that many of you may love like the Face unlock features and Android Beam although they are still being worked on as at release they seem a bit buggy. Let us know if we missed anything that you feel should be included in our list for the benefit of those reading this article.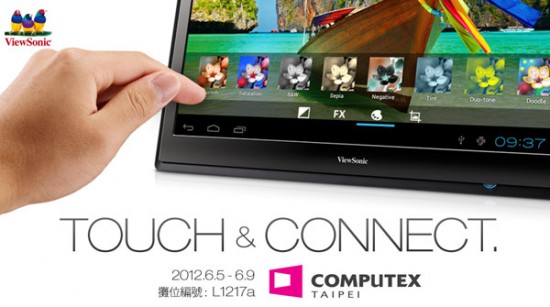 While with our smartphones we tend to think the smaller the device the better although with tablets we want them thin with huge screens. This being said can a tablets screen be too big? Viewsonic is working on an Android tablet with a 22 inch screen, yes you heard right 22 inches of Android on a tablet. Viewsonic plans on unveiling their 22-inch Android tablet at Taipei's Computex. Viewsonic is calling its new Android table umm tablet a "smart business tablet monitor" which gives the impression this will not be a mobile device but a monitor with touchscreen capabilities much like the HP Touchsmart running Android instead of Windows.
While there are many tablet users out there that feel even 10 inches is too large and Toshiba's 13 inch was just ridiculous many love the fact that a large screen is so easy to work on. But even those that love 13 inches of Android will have to think hard about a 22-inch version. A 22 inch tablet turns it into a stationary device and pretty much loses all mobile function unless your tablet case has arm holes for carrying.
While we have mixed feelings about the large device it could be very useful say on the kitchen wall for recipes and general information as needed and maybe even in a business to show specials and allow customers to interactively book appointments and view calendars and whatnot.
The Viewsonic smart business monitor will be announced next month and hopefully they can narrow down the exact thought behind the device then. We don't have much more information on the device now but will fill everyone in when its announced officially. Do you think 22 inches is too much or do you have a use for it.
Sony has released an Android powered watch that will allow you to control and use some of your phones features from your wrist. This Sony Smartwatch doesn't actually hold the apps on itself but runs via a bluetooth connection with your Android Phone. Some of the benefits of the Android Smartwatch is the fact that you can see whos calling from your wrist, read text messages, see weather and of course the time without pulling your phone out of your pocket. There are many more features to the watch but here we will focus on syncing the watch with your Android phone.
Whether you have lost the setup instructions or just don't want to read through them this is here for you. The smartwatch is easily setup and will likely be one of your favorite Android accessories.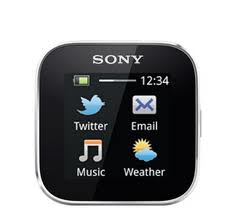 How to Setup the Sony Android Smartwatch:
Turn on your Sony Smartwatch, you will notice it trying to sync
On your phone go to your wireless settings and turn on your Bluetooth
On your Phone scan for devices, the smartwatch will show up on your phone
Select it to pair with the device
Verify the connection on both your phone and smartwatch
On your phone go to the Android Market and Download "LiveWare Manager"
Turn off your Smartwatch and Open Liveware on your phone
Turn your Smartwatch back on and you will get a notification on your phone
Say "OK" and it will take you to the Android Market, Download the Watch app
Once the app is downloaded it will start on its own
After a few seconds you will see the current time on your watch
Congrats you are now synced!
Once synced you will see that there are no apps on the watch and it is literaly just a watch at this point. You can download apps by tapping the watch Manager in your notification bar. The video above will explain the steps above in a little more detail along with downloading your first few smartwatch apps. If you have any issues please feel free to drop a line below.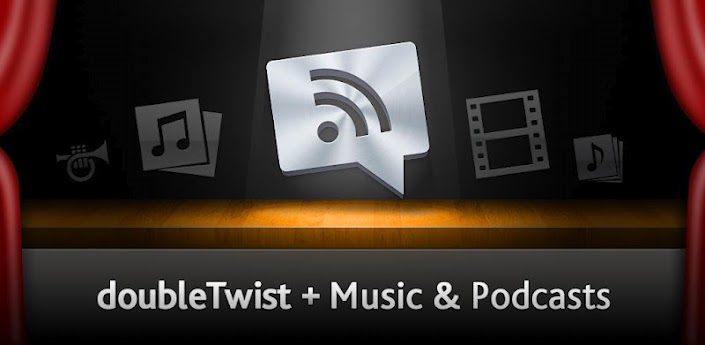 Many people use iTunes and are worried about moving to Android because of this, syncing your iTunes library to an Android device is very easy though. While there are many ways to do this we are going to cover the one we feel is the easiest and clearest. Also the process to sync your iTunes library to Android device we will be using does require a windows PC with iTunes installed on it since this is the way we have tested it.
How to Sync iTunes to Android:
Download DoubleTwist for Android from the Android Market
Run the DoubleTwist app from your Phone
Email yourself the PC download link
Install DoubleTwist on your PC via the link emailed
Run DoubleTwist once it installs and it will scan and import your iTunes Library
Connect your Android device to PC via USB
Drag Notification Bar down and Enable USB storage Mode
DoubleTwist should now detect your Android device (will show on left)
You should now be able to sync from DoubleTwist easily
NOTE: In order to play the music that you have synced with your Android device you will open the DoubleTwist Android App and play it from there.
Keep in mind that the instructions above are for syncing iTunes to your Android device via PC although the same instructions hold true to a Mac.  Feel free to drop us a line if you have any questions or feel we should add anything else.  Good luck and have fun playing your iTunes music on your Android device.
---