Welcome to Android Advice and Tutorials.
---
There are many ways to backup your Android contacts to a computer with using Gmail contacts being the easiest although you can backup directly from the device to a PC as well. In some cases people don't create contacts as a Google contact and they are not backed up automatically when created. There are a few reasons you may want to backup your contacts. You want to have a backup on your PC for piece of mind in the event something happens to your phone and they are removed or you get a new phone and want to transfer them to it.

How to Backup or Restore your Android Contacts from Gmail:
If you select the option when creating contacts to save them to Google then they will be located in your contacts via Gmail. The Gmail account that will hold your contacts will be the one that you have attached to your Android device. Generally also the same as the one that you use to download Android apps from the market. You can backup and restore these contacts from here.
To backup your contacts to your PC via Gmail: Login to your Gmail account and go to your contacts. Click on export and choose the contacts that you would like to backup. Select vCard format and you can view the contacts in your PC address book.
To Restore Contacts to your Android Device via Gmail: Simply grab the Android device that you would like to have your Gmail contacts and attach your Google account via "settings -> accounts and sync". Make sure that the contacts sync is on for the account you added and wait 15 minutes or so for the contacts to be added to your phone or tablet.

How to Backup and Restore your Contacts When on Phone Only:
If all or most of your contacts are saved to your phone and not backed up to Gmail don't stress you can save them to your Gmail account via a PC backup. There is a great Software called MobileGo, an Android contact manager for PC that will detect your Android device and allows you to connect it to the software.  Download Wondershare's MobileGo for the following methods (http://www.wondershare.com/android-manager/)
How to Backup your Android Contacts via MobileGo: connect your Android phone to your PC via USB. Click on the contacts tab within MobileGo to get to the contact manager. Here you should see a list of contacts that are on your phone and can be exported. Now select the contacts you want to backup, click export and save them to your PC in vCard format.
How to Restore your Android Contacts via MobileGo: Connect your Android phone to your PC via USB. Open MobileGo and click on the contacts tab, here you can import your contacts from the vCard you either exported from Gmail or a previous backup.
How to Restore your Android Contacts via Gmail from vCard: Login to your Gmail account and go to your contacts. You can now Import your contacts from the vCard backup you made with MobileGo.
If your having any issues with baking up or restoring your contacts please feel free to ask any questions you have below. The process is very simple although results could very from device to device so there are chances that you will run into an issue that could help someone else.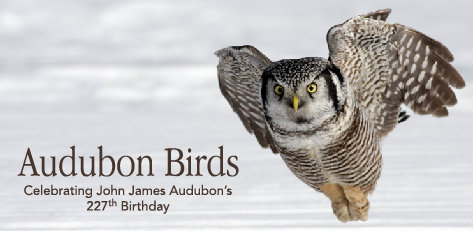 The Amazon App store has proven to be a great resource for those that just don't buy apps to get paid apps for free daily. Today's free Android app is "Audubon Birds: A Field Guide to North American Birds". Follow the link at the bottom of the page to get the app free today.
Audubon Birds Android App Features:
High-quality, professional color photographs detailing each species with extraordinary clarity
In-depth descriptions of each species, with extensive material about every species and family
Range maps detailing most species locations in North America
Rich, detailed descriptions of every species, all accessed by fast and easy navigation
Universal Dashboard allows navigation between species data, personalized life lists and sightings, search functions, and more
Amazon App Store Description of Audubon Birds:
Identify North American birds with quality photos, bird songs and calls, range maps, descriptions, and more. Audubon Birds is your essential guide to identifying common and rare species of birds in your backyard or in the field. Great for seasoned and amateur bird watchers, Audubon Guides for Android places nature at your fingertips–no bulky books.
Note: Audubon Birds has 529 MB of additional content available as an optional free download. Because of the large file size, if you choose to download the content we recommend using a strong Wi-Fi connection–the bulk download is not a requirement for using the app. This application is not optimized for large tablets.
Get Audubon Birds Free on the Amazon Android App Store:
http://www.amazon.com/gp/product/B004R49A4W?ie=UTF8&ref=mas_faad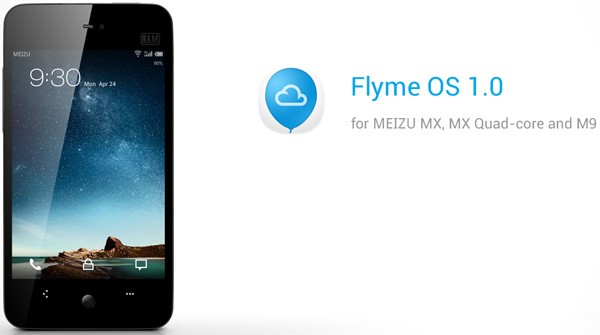 An upgrade to Android 4.0 Ice Cream Sandwich was promised by Meizu's CEO Jack Wong back almost 6 months ago in November. It looks like he has finally released a date for the Ice Cream Sandwich update for the MX and M9 smartphones of June. The Meizu MX and Meizu M9 will not be getting the Ice Cream Sandwich update that most other phones get as it will be skinned with Meizu's own Flyme OS version 1.0. Their Flyme OS is supposed to improve Google's default Android 4.0 features with a more refined logical interface, backup and sync data functions, and cloud storage.
Official Press Release About Flyme OS 1.0 for the Meizu MX and M9:
HONG KONG – April 24, 2012 – MEIZU today officially announces that the MEIZU MX and M9 smartphones will be upgraded to Flyme OS 1.0 (based on Android 4.0) in June 2012. This announcement indicates that MEIZU's entire current range of smartphones will be brought into the Android 4.0 era, reflecting MEIZU's unyielding commitment towards its old users.

MEIZU's Flyme OS offers a powerful range of features and user-friendliness together with a simple and elegant design, receiving praise from users both at home and abroad. It is the result of MEIZU's focus on user experience since the start. Combining all the best elements from past products and iterations, Flyme OS 1.0 provides a superior user experience.
Flyme OS 1.0 will offer a slew of advantages over the native Android 4.0 system. The user experience will be more logical; interactions more streamlined and pre-installed apps more comprehensive. Under the hood, Flyme OS 1.0 offers backup and sync, lost phone locating, as well as a new cloud services such as personal file storage. In Mainland China, MEIZU's Music Online music streaming app will have its entire library upgraded to lossless audio formats.

Customers with the MEIZU MX and M9 will be able to upgrade to Flyme 1.0 via an OTA (over the air) push directly on their phones, or by downloading the firmware upgrade from the official MEIZU website in June this year.

MEIZU MX comes with an Exynos dual-core A9 processor and a high resolution 4-inch 292 PPI display with the world's most naturally beautiful ASV display technology, giving users the ultimate visual experience. It also comes with an 8 megapixel backside illuminated (BSI) camera with a lens aperture of f/2.2, capable of taking great photos even in low light conditions.

As China's first flagship smartphone, the MEIZU M9 was released in early 2011 with a 1 GHz CPU, 3.5-inch 960×640 resolution ASV display and a 5 megapixel camera to much fanfare in China and beyond.

The MEIZU MX 16GB retails for ¥2399 CNY in Mainland China and $2599 HKD in Hong Kong, while the MEIZU M9 sells for 1699 yuan in Mainland China.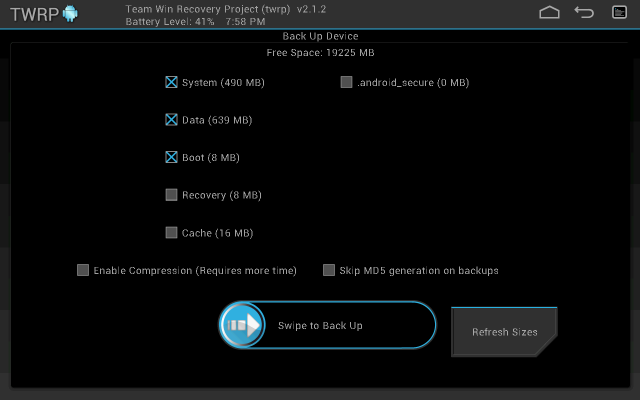 Also known as TWRP, Team Win Recover Project is a utility used to backup and recover your Android device, even when switching between custom ROMs. Version 2.0 worked on a limited selection of devices like Nexus S, Kindle Fire, and TouchPad. With the release of 2.1.2 brings support for Honeycomb tablets and ICS phones like the Galaxy Nexus, and now for the first time supporting the Transformer Prime. Also introduced by Team Win, is an OpenRecoveryScript function that lets apps influence the recovery process by allowing an app to send commands to the recovery for the recovery to perform during startup.
Key Features:
• Touchscreen driven with real buttons and drag-to-scroll
• XML-based GUI that allows full customization of the layout – true theming!
• Settings are saved to the sdcard and persist through reboots
• Ability to choose which partitions to back up and which to restore
• Ability to choose to compress backups – now with pigz (multi-core processor support for faster compression times)
Source: RootzWiki
It looks like Philips will be releasing a new line of Android tablets to consumers in China. From what we currently know the Philips tablets will have a 7 inch display and will be running Android 4.0 Ice Cream Sandwich out of the box. The new Philips tablet will also be running a MIPS CPU instead of the popular ARM or x86 processors in most high end tablets.
Google has stated that they have plans to increase support on the MIPS processor and will bundle support in their developers kit with a compiler for it. Now that Google has taken notice and is increasing the support we may see the MIPS processor used for more than just inexpensive low end tablets. It doesn't sound like we will see this new Philips tablet in the US.
Voice Answer was developed by Sparkling Apps based in the Netherlands and is usable on any Android device. Just like Siri for iOS, Voice Answer is based on data from Wolfram Alpha but lets users ask questions by speaking to the app or typing a question.
Depending on the answer, additional information such as images will be presented that are relevant to the answer or associated topics. There is also a chatbot feature which will allow you to have a conversation with Eve on any topic.
The company says they are going full speed and plan on implementing more new features to the app including location based place finding and email/SMS and more voice function commands. They even plan on creating an animated robot for the interface which you can see in the video below.
Voice Answer is also available on iOS devices now after being rejected for the past three months.
Get it at the direct Google Play link below.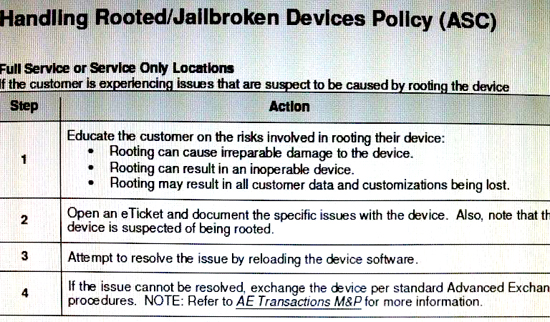 Another point to Sprint for now supporting rooted Android devices. Sprint sent out a new policy for their customer support for handling Rooted Android devices that can still allow warranty service to be active even when rooted. Most carriers will tell you that your rooted device is not supported anymore and that your warranty is gone but now Sprint has taken action to be different and improve their customer support.
The new policy states that the representative should make sure that the user is aware of the risks involved in rooting their devices such as irreparable damages, inoperablity of the device and data customization loss that can be incurred. This being said they will still open a ticket documenting the issues and try to resolve the issues. In some cases if the issue cannot be fixed they are now authorized to actually exchange the device.
Sprints Policy Handling Rooted Devices(ASC):
Educate the user on the risks involved in rooting their device

rooting can cause irreparable damage to the device
rooting can result in an inoperable device
rooting may result in all customer data and customizations being lost

Open an eTicket and document the specific issues with the device. Also note that the device is suspected of being rooted.
Attempt to resolve the issue by reloading the device software
If the issue cannot be resolved, exchange the device per standard Advanced Exchange procedures. NOTE: Refer to AE Transactions M&P for more information.
While Sprint may or may not replace the device if damage is caused by rooting it they are making an attempt to help even those that root and mod. Sprint has proven to be loyal to its customers and has proven to be a favorite carrier for Android devices. This could cause an increase in the molding community supporting Sprint devices along with building a better relationship between Sprint and their customers.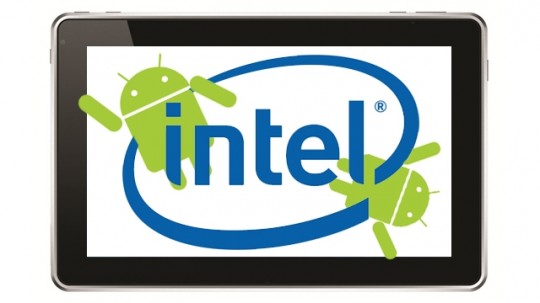 Intel's CEO Paul Otellini has stated that Intel's upcoming Android smartphone the Lenovo k800 is almost ready for the public. This will be Intel's first smartphone to hit the market and the CEO said "the launch of our first Intel architecture-based smartphone" will occur "later this week".
The Intel based Lenovo K800 will run an Atom Z2460 processor and will start its life in China. We first had a look at the Lenovo K800 in Las Vegas back in January at CES 2012.
Lenovo k800 Intel based Android Phone Features:
Android 4.0 Ice Cream Sandwich
1.6GHz Atom Z2460 processor
4.5-inch display
Even though the Atom Z2460 is only a single core processor it is just as fast as most of the multi-core processors available on high end Android devices now. Also there are talks with Motorola and Orange to also release a few Intel phones by the end of the year.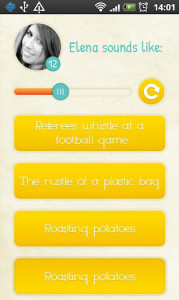 Say Meow is a hilarious and fascinating game for your smartphone. Friends have to imitate different sounds and send them to each other to guess. Lists of sounds are updated regularly so you won't get bored and the game never ends. It's easy and addictive with no special skills required. All you do is choose a sound out of four offered, try to simulate it and send a recording to one of your friends. Your opponent is supposed to guess what you tried to sound like and if he does, you both go to the next level where you have to guess his sound recording. No doubt you will be laughing out loud with your friends while trying to guess what each of you has represented.
Say Meow for Android can keep you entertained for hours. It's a once-in-a-lifetime opportunity to hear your boss talking like Yoda or barking like a Chihuahua. Turn-based gameplay is perfect for gamers on the go: you take turns recording and guessing at your own pace. It is possible to challenge your friends on Facebook or to be automatically partnered with new gaming buddies. Find out how many sounds you can guess in a row to reach a recording.
You can also share the sounds you've recorded with your friends on Facebook so that more people hear you trying to sound like a mosquito or a woman caught by her buttock. Lots of fun and laughter guaranteed!
Get "Say Meow" on Google Play:
https://play.google.com/store/apps/details?id=com.topface.meow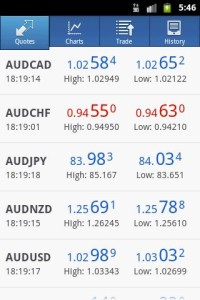 MetaQuotes Software Corp. today announced that MetaTrader 4, a mobile version of its popular trading platform, is now available for Android users. Supporting 570 servers of brokerage companies, MetaTrader 4 for Android makes it easy to select a broker for trading. The functionality of the platform is the same as in the case of the iPhone app that was introduced two months ago.
With the MetaTrader app, all Android users can trade, analyze the market using charts, watch quotes around the clock and examine the history of performed deals. All these options are available for free after downloading the application from Google Play. The application has native support for tablet PCs, meaning tablet PC users will get the internet trading application adapted specifically for their devices.
With the Facebook app constantly releasing revisions, there are often bugs and lags when simply trying to use it. This is a big reason many Android users look for a good alternative app than the one offered by Facebook.
Fast Facebook is currently in its beta, but already shows promise of a cleaner, faster, and more streamlined experience for users. It was developed by team2soft and claims to use less battery  and memory than other alternatives. One reason for this is that it only runs when you want it to.
It does offer the main features users want such as comment, share, like, feeds in real-time, news, status, photos, etc. It does give you capability to change your background theme for a personal touch. You can select from provided themes or select an image from your Android device's library.
Notifications aren't available quite yet, but are definitely in the works.
Fast Facebook is highly secure and doesn't store your login credentials.
Download Fast Facebook for Android
---