Welcome to Android Advice and Tutorials.
---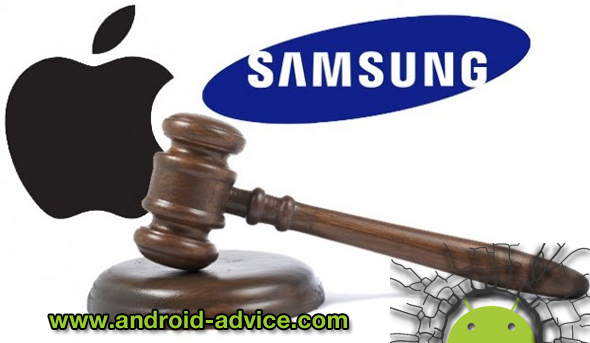 Big surprise, Apple has filed another patent infringement suit against Samsung now claiming the Galaxy Note 10.1 and Jelly Bean software are both in violation. Yes, Apple claims that Samsung has infringed on their patents with Jelly Bean which isn't even their software.
This comes after the October 1st ruling by Judge Lucy Koh that rescinded the ban on Samsung's Galaxy Tab 10.1. After that ruling Apple still objected the ban that is still lifted. We can only assume that Apple is holding a grudge and trying to continue litigation as a defensive move at this point.
Keep this in mind, Apple is suing for patent infringement on features that their devices don't even use. One of the newer cases is also so low that its focus is on the fact that Samsung devices are able to use a stylus.
Judge Grewel declined to make a preliminary ruling for fear of either company filing any more lawsuits. This should slow down the slew of lawsuits by both companies already seen by the trial date of 2014. This suit is a waste of time at this point since the impact on sales will be minimal if anything by 2014.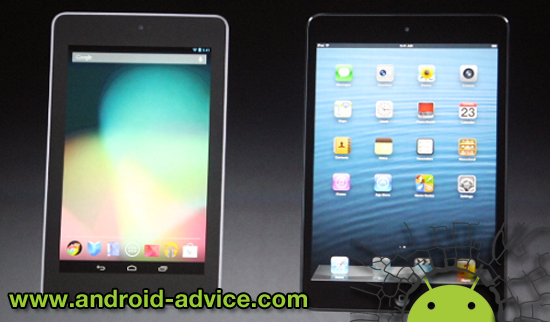 We compare the Google Nexus 7 and the iPad Mini based on device specifications and features. With Apple trying to say their iPad Mini is a better option by comparing nothing more than a webpage and its size seems a bit close minded so we have decided to go through everything and see how they rally compare. Not actually having an iPad Mini in hand does pose some difficulty when comparing some features so we will leave those out for now.
Apple iPad Mini
Google Nexus 7
Operating System:
iOS 6
Android 4.1
Display:
7.9 inch IPS
1024×768 (163ppi)
7 inch IPS
1280×800 (216ppi)
Size:
7.9 x 5.3 x 0.28 inches
7.8 x 4.7 x 0.41 inches
Weight:
0.68 lbs/308 grams
0.75 lbs/340 grams
Processor:
Dual-core A5
Quad-core Nvidia Tegra 3
Storage:
16GB, 32GB, or 64GB
8GB or 16GB
Camera:
5MP rear, 1.2MP front 1.2MP front
1.2MP front
Battery Life:
10 hours (rated)
10.1 hours (tested)
NFC:
No
Yes
As you can see from the comparison above the Nexus 7 still seems to hold up against the iPad Mini and even beat it in some areas. While the iPad Mini has an A5 that is comparable to the quad-core Tegra 3, it falls short of the display and smaller form of the Nexus 7. Ultimately it will come down to the question of wanting the iPad Mini because you are an Appl fan or the Nexus 7 because you are not.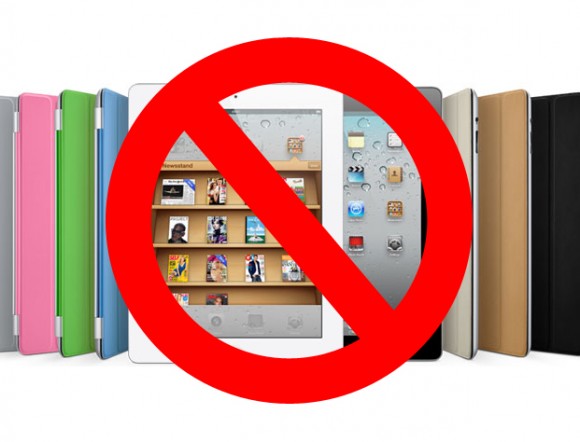 At the Intermediate People's Court in Huizhou, Proview International issued a statement through their attorney, that the Intermediate People's Court issued a ruling banning distributers from selling iPads in China.
Proview claims that Apple is violating their trademark and that they own the rights to the name "iPad" in China. Carolyn Wu, an Apple spokeswoman responded to the lawsuit with the following:
"We bought Proview's worldwide rights to the iPad trademark in 10 different countries several years ago. Proview refuses to honor their agreement with Apple in China and a Hong Kong court has sided with Apple in this matter,"
Despite the ruling in China there are a few distributors in China still selling the iPads. It has been said that Proview might be filing the same claims in the United States for $2 billion in damages over the trademark.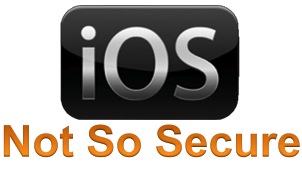 Christy Wyatt a Motorola Mobility Executive spoke to journalists yesterday and the highlight of the discussion was iOS security. Wyatt claimed that iOS security is an illusion and that Apple doesn't have the control but IT for the organization does.
"There's this sort of illusion that because the Apple App Store is curated…that they're somehow testing for security and that you can outsource all of your security concerns to Apple," Wyatt told a group of reporters including Laptop Magazines Mark Spoonauer. "And I think that's a pretty false sense of security. At the end of the day, the individual responsible for security is the IT organization."
While most third party app stores like GetJar, Amazon, and App Hysteria have security protocols in place they do seem to let more malware through that iOS devices. This being said malicious software does make it through on iOS devices they are just short lived. In comparison within the US we see little difference in the amount of malware on iOS and Android devices although internationally Android has been hit hard in the past.
Google has put in place a new system called "Bouncer" that scans the market in search of malware and other malicious software. On top of this Motorola has stated that their devices also have security protocols in place through Motoblur to keep them as if not more secure than iOS devices.
Personally we think that iOS is more secure than Android but it all comes down to freedom. If your looking for security and don't mind having to only use features that Apple says is safe then go ahead. Although anyone halfway technical wants a device that is secure but allows the freedom of choice. In turn with freedom comes the responsibility that you must be sure you know what your doing.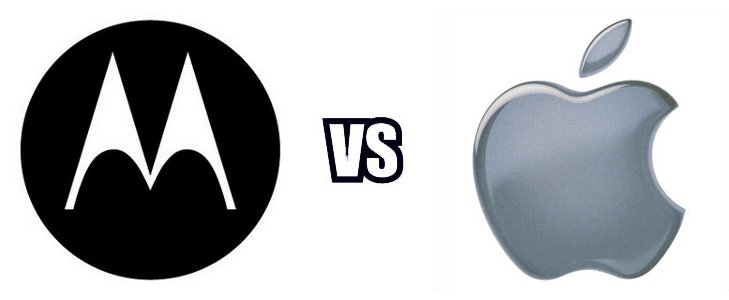 Motorola won a patent lawsuit against Apple in Germany last week forcing them to remove their 3G-enabled iOS devices from store shelves. The 3G/UMTS products have since made their way back to the store shelves but still leave Apple in a tight spot. Motorola is requesting 2.25% in damages from revenue gained by Apple from every 3G-enabled device sold. This 2.25% equates to $2.1 billion dollars since 2007 when the first iPhone was launched. Not only would they get that but also all future sales of the devices would require royalties be paid.
This could help Motorola who has been losing money for a while now gain ground in the game. This wouldn't put a very large dent into Apples $100 billion reserves although this is finally hitting Apple back for all the bullying they have been dishing out over the last year.
While Motorola will likely force licensing from Apple they may not get the 2.25% that they are pushing for due to possible violations to the FRAND rules Motorola has to abide by.
Apple again has gained ground on HTC Corp. through winning a patent infringement ruling. The U.S. International Trade Commission reviewed a judges findings in July and found that HTC is violating an Apple patent over data-detection technology. The International Trade Commission has issued a limited import exclusion order that will start April 19th 2012.
Peter Toren, a patent lawyer with Shulman Rogers in Potomac, Maryland said "The battle between Apple and Android is going to continue, I'm not sure this decision, the way it is, is enough to push the parties to settlement. Apple doesn't have the leverage of a total exclusionary order."
This said Google representatives have had no comment on the affair and HTC says they will remove the patented technology from their devices soon.
Ok Apple its Motorola's turn to do the suing. Motorola is going after Apple with a lawsuit over patent infringement. The lawsuit has already started in German courts and is already costing Apple 2.7 billion dollars in collateral damages. Motorola claims that Apple's iCloud is infringing on some of its patents, primarily with email and data syncing to its iOS devices.
Apple has however stated that the 2.7 billion dollars that they are losing in collateral damages will be in a countersuit if Motorola fails. This would only happen if Motorola loses and goes to appeals. There is already word that the German Judge on the case is leaning towards Motorola so lets all keep our fingers crossed that this is a win for Android.
While I am pulling for Motorola here I do wish the lawsuits would stop and innovation would begin again. We aren't getting anywhere with all the bickering between powerhouses.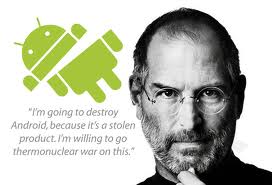 Steve Jobs had vowed that he would spend every penny Apple had to "destroy" Android. Before Steve Job's passed away he had started this War by suing several phone manufacturers that use the Android Platform including larger manufacturers like Motorola, HTC, and Samsung.
And I quote:
"I'm going to destroy Android, because it's a stolen product. I'm willing to go thermonuclear war on this."
Another quote that turned out to be true is:
"I will spend my last dying breath if I need to, and I will spend every penny of Apple's $40 billion in the bank, to right this wrong."
Prior to Android taking off the way it did Apple and Google had a very close relationship. Google's CEO Eric Schmidt actually sat on Apple's board. Schmidt later resigned from the board of Apple in 2009 stating that he couldn't stay on the board anymore.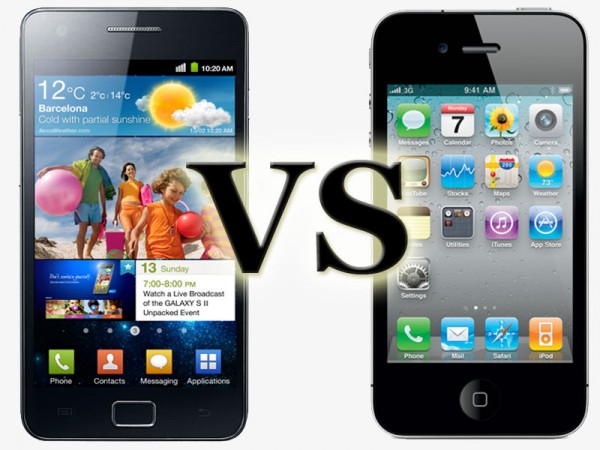 So which phone is stronger the iPhone 4s or the Samsung Galaxy S II? The video below shows that while the iPhone 4s is a nice looking device with its all glass design, it can't hold up against even a simple drop.
The Samsung Galaxy S II is easily a much stronger device with its plastic back as opposed to the glass back. Also the strong Gorilla glass on the Samsung Galaxy S II barely shows a scratch while the iPhone 4s looks like a spider built a web over it.
Its easy to tell that the Samsung Galaxy S II is a better built device than the iPhone 4s. Everyone reading this has dropped a phone at least one time at waist high. If you have an iPhone 4s we hope you have a backup device.
Sprint has set record sales numbers with introducing the iPhone 4s to their arsenal. We can assume that one huge reason is the fact that they are the only carrier to offer unlimited data for the device. This being said users have been reporting that the speeds while unlimited are less than satisfactory.
This slow speed has users unable to using some of the great features of the iPhone 4s like Siri. This seems to be only the iPhone 4s since reports are showing that other devices are getting very good speeds on Sprint's 3G network. According to Speedtest.net Sprint's version of the iPhone 4s are clocking as low as .30 Mbps download and .10 upload speeds.
We aren't sure if this is due to network congestion du to the amazing sales numbers in such a short time, with everyone on the iPhones testing these features. One Sprint customer wrote:
Have you tired Siri?  It will say "Sorry I am having trouble connecting to the network".  This speed is ridiculous, too slow to use the function provided by iPhone.  I couldn't even imaging how would navigation work at this speed when it has to load maps on demand.
Another Sprint Customer wrote:
Using the iPhone 4S in Orange California, Speed results are anemic at best..  0.10 Mbps down, 0.06 Mbps up, since Siri requires network connectivity, I am unable to use it, might have to switch back to T-Mobile….or Verizon if I want to keep an iPhone 4S…
While we hate to see Sprint take such a hit for these slow speeds, we should assume that they will be looking into this. Sprint as mentioned previously are gambling their entire future on their iPhone 4s sales and contracts. We will keep you informed as we find out more.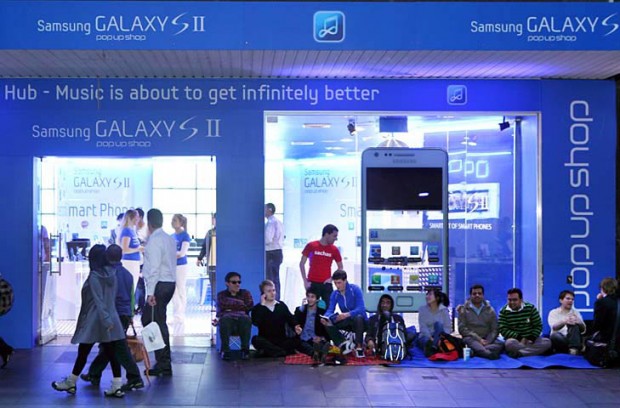 Samsung setup a small temporary store beside the Enormous Apple store in Sydney Australia this week selling the Galaxy S II for $2. They did this to put a dent in Apples launch of the iPhone 4s there and it seems to be working.
Samsung who is easily Apple's number one competition currently has already sold over 10 million units worldwide since May of this year. These numbers are despite it only launching recently in the United States.
Samsung is giving the first 10 people in the store a $2 contract-free Samsung Galaxy S II smartphone. There have been people camping in front of the store since Monday so odds are if your reading this its too late for you to get this deal.
We are interested to see how this affects the iPhone 4s launch in Sydney and are sure there will be an impact from it. As we find out more we will be sure to let you know.
---