Welcome to Android Advice and Tutorials.
---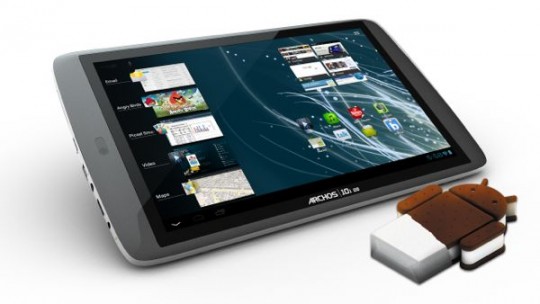 The Archos line of Android tablets may be mid line tablets but they have been a big player in the Android tablet game from the beginning just under the radar. They have made an impression with their G9 tablets by putting an almost pure version of Android 4.0 Ice Cream Sandwich on the devices. Archos is now pushing out an update to their G9 80 and 101 tablets to bring the firmware version up to version 4.0.6.
Archos 80/101 G9 4.0.6 Firmware Update features:
Wi-Fi: fix more disconnect cases happening on some access points
GPS: increase stability of GPS
HDMI: do not propose overscan setting when TV supports underscan
muSD: improve reliability of card insertion detection
muSD: fix read/write permission issue occurring with some applications
Applications: fix platform reboot occurring sometimes after a while when using high CPU demanding applications
Don't confuse Archos and their firmware version 4.0.6 with the Android OS version, it can be confusing. We hope that Archos at some point decides to change their firmware version to not be as close to Android version numbers. The firmware update it rolling out now so let us know when you get it and what you think about it.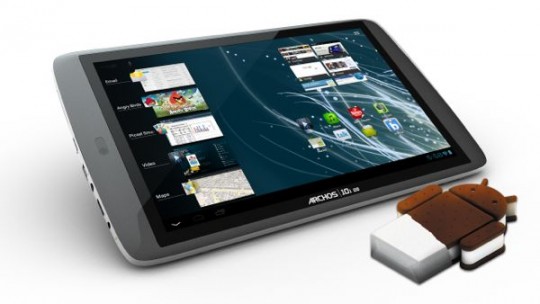 Archos only recently updated their G9 Andoid tablets to Android 4.0.3 Ice Cream Sandwich and have already started fixing some bugs from the update. Archos has been in the Android tablet game for a while and seem to be on top of updating their devices regularly. The update to the G9 tablets are supposed to solve the Wifi and HDMI issues that have plagued the devices until today.
Don't get confused by the naming convention as Android 4.0.3 runs on the device although the G9 firmware version is also version 4.0.3. The Android version will remain 4.0.3 after todays update although the firmware version will move forward to software version 4.0.5.
While the update to firmware version 4.0.5 will be pushed to devices OTA (over the air) you can always go to Archos.com and manually perform the update. If you have HDMI of Wifi issues go ahead and update your Archos G9 and let us know if everything is working ok for you.
---