Welcome to Android Advice and Tutorials.
---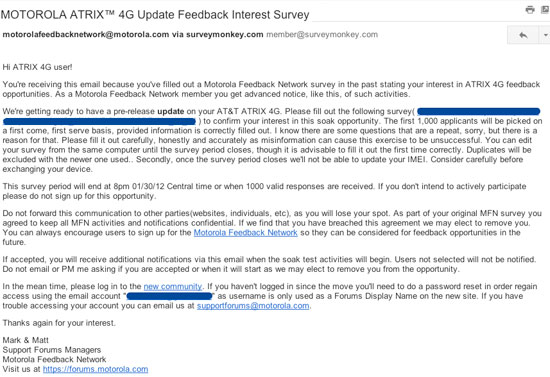 While we aren't sure if this means Android 4.0 Ice Cream Sandwich for the Motorola Atrix 4G on AT&T, we do know there is a big update to the device. Judging by the past experience with Motorola we can only assume that it will mean Ice Cream Sandwich very soon for the device.
The Motorola Atrix 4G can easily support the Android 4.0 operating system and with no promise from Motorola or AT&T we know its possible to get this device running the popular new OS. CyanogenMod 9 proves that it can be done now lets keep our fingers crossed that it will and this soak test is it.
While we aren't involved in the testing this time we will keep you informed as our contact gets the OTA from Motorola. If you are involved in the testing please let us know if you hear anything outside of what we already know, which isn't much since Motorola is so hush hush with its testing groups.
---