Welcome to Android Advice and Tutorials.
---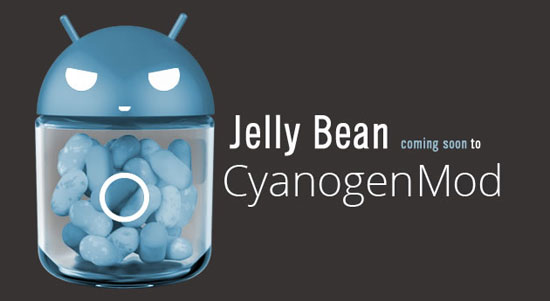 Since Google announced Android 4.1 Jelly Bean this year at Google I/O the CyanogenMod team has started working on the newest iteration of CyanogenMod now known as CM10. CM10 is the popular CyanogenMod teams version of its custom ROM based on Android 4.1 Jelly Bean that can already be seen partially working now. The CyanogenMod team did make an announcement as to why it followed their CM9 ICS ROM with Jelly Bean being CM10:
"Many have asked whether JB will be CM9.1 or CM10. Keeping with the pattern thus far, every newly named AOSP update results in a bump to the CM major version. This has the added benefit of fitting into the pattern of [insert codename position in the english alphabet] = CM version. Examples being: G is the 7th letter thus CM7, I is the 9th letter thus CM9 and J = 10″.
The CyanogenMod team has already stated that the new ROM should support any device that is currently supported by CM9. The only thing that they have to look at and probably hack is the Project Butter improvements for different types of hardware. Below are their thoughts on the subject:
"The 'Project Butter' enhancements to Android are much anticipated and should not be a huge pain to merge. We anticipate some breakage in existing libs but nothing that the reference board devices or some hackery won't overcome. Essentially, if your device met our criteria for CM9 (512mb RAM, etc) and is already supported, then you should be in line for CM10. There may be some added headaches around hwcomposer, but we'll cross that bridge when we get source".
It looks to us like anyone with an Android phone that currently runs CM9 should be able to look forward to a CM10 ROM over the coming months. Once there is a public version from some of the more popular devices we will post the instructions as well as where to get the flashable files for CM10.
Source: CyanogenMod Google+ Page
---