Welcome to Android Advice and Tutorials.
---
Users of the Motorola Droid Bionic on the Verizon Network are finally able to get the Android 4.0 Ice Cream Sandwich update. The update comes after a year of waiting and wondering but has started the process of pushing out yesterday October 19th. We have already had a few Droid Bionic users report they have received the over the air update and that it came in at around 368MB.
Verizon Droid Bionic Android 4.0 ICS Update Features:
Easy smooth multitasking – You will notice this in the incredible reduction in the time it takes switching between apps.
Face Unlock – new feature that has a very low usage rate although a fun feature to have just the same.
Battery improvements – battery optimization seems to be a key feature in all Android updates although with the Droid Bionic already being a great device on battery this should prove beneficial.
Direct Access Lock – users can now unlock their device directly to their text message, camera app, keypad or unlock screen. This is by far the one improvement that most will find the most useful and those that like to get the camera out quickly now have no reason to complain.
Enhanced Notification bar – Swipe to dismiss functionality of the new notification bar is a feature that many devices have and makes for a much easier experience. Also there are many visual changes you will notice.
Home screen folders – it's now easier to create folders on your home screen by simply dragging an icon over another to create a folder.
As always when updating your Droid Bionic be sure to have at least a 50% charge and connect to WiFi to be sure the process is not interrupted  Again the download is 368MB so be patient as it could take a bit to get down. If you want to check for the update manually all you need to do is go to "settings -> about phone -> system updates". If you see the popup "update available" then your good to go otherwise just try again later.
There has been a new leak found for Verizon's Motorola Droid Bionic to install Android 4.0.4 Ice Cream Sandwich on the Droid Bionic bringing it to 6.7.2233. This leak unlike many in the past requires no special setup besides having a stock Droid Bionic that is updated to the current official ROM. Be sure before starting the process below that your Droid Bionic is running the stock Android OS version .905.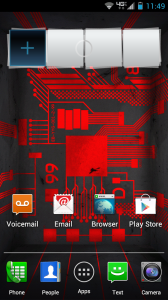 How to Install Android 4.0.4 ICS on the Droid Bionic:
Download the leaked ROM (Download Link)
Reboot Bionic into stock recovery (vol up + vol down + power)
Tap Vol Down until you see Recovery and Volume up to select it
You should now see the Exclamation point
Press both volume buttons at the same time
Now choose update from SDcard
Be patient for the process to complete
Congrats your Droid Bionic is running Android 4.0.4 ICS
Again I have to stress the fact that your Droid Bionic should not be modified in any way for the process to be clean. If your running anything besides the stock ROM and stock recovery then you will need to flash your Bionic back to stock before completing the instructions above. We are as always not responsible for the use of this leak or any damage to your device for attempting it. Please feel free to ask any questions or just tell us how you like the new ROM via a comment below.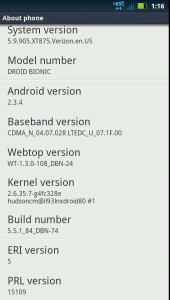 There has been another update for the Motorola Droid Bionic leaked for build 5.9.905 that will require you to be running version 5.9.902 to use. This is not the long awaited Android 4.0.3 Ice Cream Sandwich update but could prove to improve the Droid Bionic a bit. Those that have already updated using the leaked build have reported much smoother interaction which has been an issue with the device since its release.
This update is a transitional update for the Android 4.0.3 update that the device is expecting and should allow those with the device to breath easy that Motorola is attempting to get the device in flawless working order. The Droid Bionic has since release turned into a pretty solid Android device despite its early mistakes.
You can find the 5.9.905 update file here (http://www.droidforums.net/forum/motorola-droid-bionic/208780-5-9-905-anyone-pulled-cheesecake-server-your-pleasure.html) although you will need to be sure your running .902 before you flash to be sure its a smooth process. To flash back to .902 follow this link (http://forum.xda-developers.com/showthread.php?t=1417116).
Source: Droid Life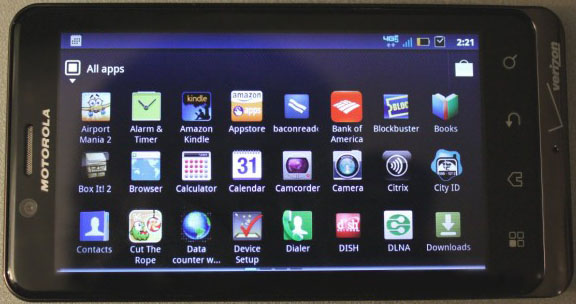 Motorola is ready to test the software update to version 5.9.904 on their Droid Bionic. The emails have already been sent to members of the Motorola Feedback Network using the Droid Bionic. The update will likely be only a collection of bug fixes with added stability to the device. Not taking lightly the stability aspect since the Droid Bionic has been plagued with issues since its release.
There will not be Android 4.0.3 in this update which is a bummer but the changelog does prove to be nice for Bionic owners. The update will officially be pushed out as version 5.9.904.XT875.Verizon.en.US.
Droid Bionic 5.9.904 Update Features:
Updated Visual Voicemail access URL
Preload Google R10 GMS apps
Visual Voicemails are sent to a device but no notification is given to the user
Bluetooth call tones are too loud
The APN table can be overwritten by 3 rd party applications,resulting in an inability to camp on the LTE network
DNS cache is not refreshed when moving from EHRPD to LTE
IPv6 default route is left over after LTE to EHRPD handoff
Added support for IPv6 over eHRPD
Reduce blank screen lock ups with inability to power up
Device may show a white 4G icon but the user is unable to connect to Internet
The Droid Bionic is in Verizon's list of devices to receive the Android 4 Ice Cream Sandwich updates this year so don't stress the fact that its not now. If your in soak tests please let us know how the update is running on your Bionic.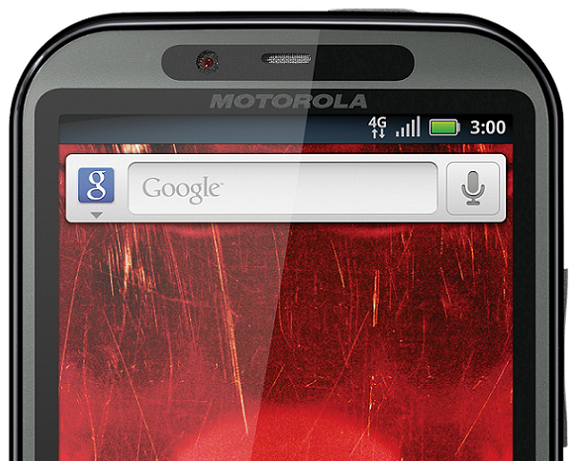 The Motorola Droid Bionic started receiving an OTA (over the air) update 2 days ago bringing its software version up to 5.9.902. This update has a large list of changes and fixes to the device. The update comes in at 57.6MB and fixes stability such as random crashes and lock-ups.
Motorola Droid Bionic 5.9.902 Update Features:
Black screen lockups
Camera multi-shot lockups
Idle resets
Multimedia dock lockup
Data connectivity and stability improvements
Droid Bionic users can finally use their phone without rebooting all day long. You can manually check for the update if you haven't already received it OTA by going to "Settings -> About Phone -> System Updates". We recommend using a Wifi connection to avoid disconnect and speed. Let us know how the update effects your Bionic.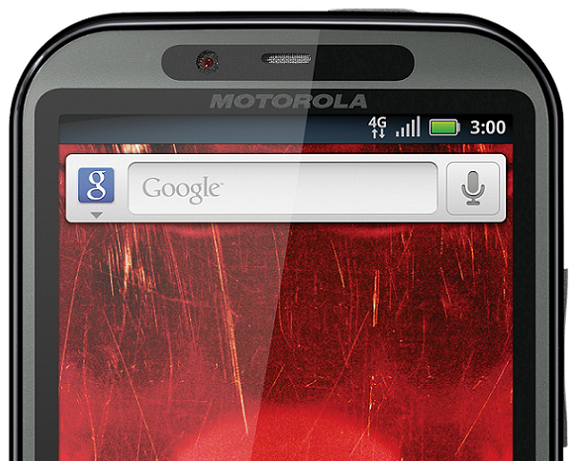 Motorola is going to start soak testing for the Motorola Droid Bionic in the next few days. Many Bionic users are holding their breath for the Android 4.0 update but it looks like this will be update version 5.9.902 mentioned last month. It also seems that the Droid Bionic Ice Cream Sandwich update will be behind the Droid RAZR so don't even look for it until their flagship device gets it.
Motorola Droid Bionic Update 5.9.902 Features:
Remove VCast Music preload
Add Amazon MP3 app preload
Motorola Terms and Conditions screen automatically enables data collection/location details
Google security patch to block access to change Home panel icons
After factory reset, location consent screen shown on activation screen
Change "Terms and Condition" screen title to "Motorola Terms of Service"
We will keep you posted as we get more information about the update. As always please let us know if you hear anything not mentioned above or if your in the soak tests and have a little more insight.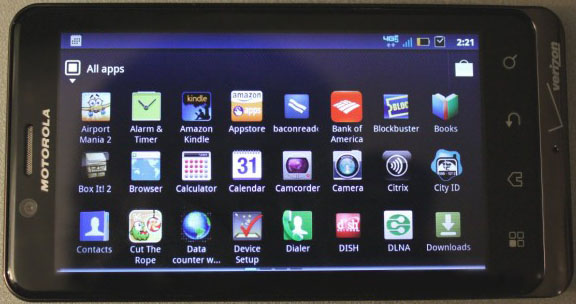 It looks like we are finally going to see a nice update to the Motorola Droid Bionic bringing it to software version 5.9.902.
Motorola Droid Bionic Update 5.9.902 Features:
Remove VCast Music preload
Add Amazon MP3 app preload
Motorola Terms and Conditions screen automatically enables data collection/location details
Google security patch to block access to change Home panel icons
After factory reset, location consent screen shown on activation screen
Change "Terms and Condition" screen title to "Motorola Terms of Service"
Since its in the testing phase right now we can assume if all goes well the device update will be available to the general public within week or so. Any soak testers out there that want to give us a little insight on how things are going we welcome it. We will let you all know when the update is available.
Verizon and Motorola are pushing out a major update to the bug riddled Droid Bionic. Motorola Droid Bionic users have been reporting bug after bug concerning stability, connectivity, camera and many others. Motorola has finally announced the update will be coming over the next few days.
Motorola Droid Bionic Update Features:
Increased stability of data connection
Improved transition between Wi-Fi to 4G to reduce lock ups
Increased the number of devices supported by mobile hotspot to 8
"Data Roaming" pop-up message will now display once when roaming in CDMA internationally
Improved activation speed of a new SIM card.
Improved ability, after changing SIM cards, to successfully log into social networking accounts and receive over the air software upgrades.
Eliminated the high pitched tone sometimes heard when using a wired headset
Media played on device can now be heard while using a Bluetooth® headset
Reduced occurrence of random power cycles, including automatic power ups after power downs
Improved phone stability when connected to a Bluetooth® headset or HDMI cable
Corrected errors that required battery removal to recover from a frozen screen
Improved the camera's auto focus capabilities to reduce the shutter response time and enhance the quality of captured imagery
Improved performance and stability of webtop experience when using a Lapdock
Reduced instances where display would turn off during use
Reduced frequency of the "Low Memory" warning message
Ringtones purchased from the Verizon media store can now be saved to the device
Lowered volume on the "Low Battery" alert tone while user is on a call
Fixed errors to ensure contacts widget places calls to the appropriate contacts
Improved reliability of Messaging app to display the latest contact information
Apps can now be launched from the recent app group
Corrected issue that removed shortcut to an app after it had been moved to the SD card.
As you get updates please let us know the improvements you notice along with any new issues that arise. With an update this size we are sure the device will be what it was meant to be but other bugs will come with it.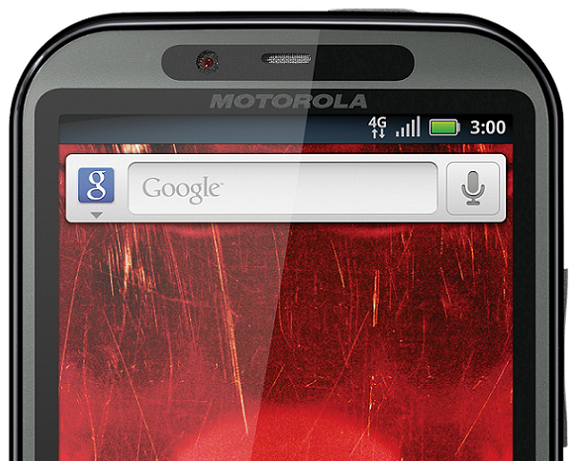 The Motorola Droid Bionic took forever to hit the shelves and even once it did has been nothing but a big bug. Verizon and Motorola claim to have cleaned up the device and fixed the bugs with build number 5.5.893. Some of the bugs that people have been experiencing with the Droid Bionic include turning on by itself after turning it off and power cycling when connecting to bluetooth.
Motorola and Verizon not only fixed these bugs but also the many others that were reported over the last couple of months but also added some features as well. This is by far the largest update seen on any device to date. Additions to the fixes in the update include the ability to connect up to 8 devices via the mobile hotspot feature, improved camera focus, fixed lockups during browsing the web between WiFi and 4G connections.
The update will use around 54.4 MB's so you may want to connect to WiFi if it doesn't already force you to do so. Please let us know how the update goes and if you notice anything not stated above.
---