Welcome to Android Advice and Tutorials.
---
The Epic 4G was left out when CyanogenMod 7 was pushing out stable releases for devices but is now supported with CM9 Alpha 0. CyanogenMod 9 is the Android 4.0 Ice Cream Sandwich ROM developed by the most popular ROM developer for Android there is. This ROM also allows those using the Samsung Epic 4G to have a system that doesn't have to deal with TouchWiz at all.
What doesn't work on the Samsung Epic 4G CM9 Build:
4G wimax toggle missing from curtain (Waiting for upstream changes), use 4G toggle widget for now.
Camera crashes when you change picture size.
Video recording sometimes shows artifacts.
Manual dialing causes Contacts to get stuck. Force kill it once and it seems to work after.
Scrolling is broken in CWM v.5.5.0.4, so if you have too many folders/files you wont see which file is selected past the bottom of the screen. Until this is fixed, you might find it easier to create a folder named /sdcard/000FLASH and put stuff you want to flash in there.
If you don't mind what isn't working being on the build then head on over to CyanogenMod and download the current stable ROM for the Epic 4G. None of the broken pieces above really effect normal phone functionality so go ahead and give it a shot. As always let us know if you install it and what you think about it.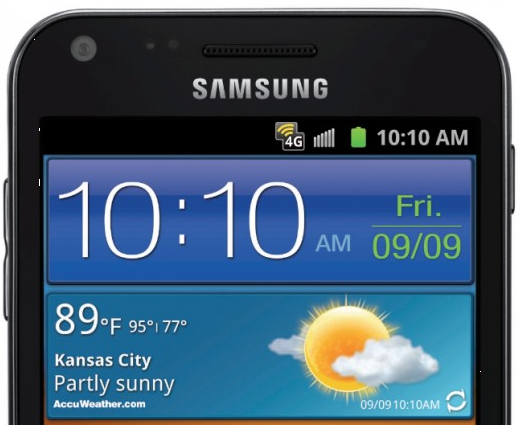 Sprint has started to push out ota (over the air) updates to the Samsung Epic 4G today. The main reason for the update is to remove Carrier IQ from the devices although Sprint has decided to go ahead and make a few other changes to the device. Below you can see other changes that have been made with the update.
Samsung Epic 4G S:D700.0.5S.EL30 Update Features:
Update to version S:D700.0.5S.EL30
Security update
Speaker feedback fix
The QIK and Asphalt 5 applications are no longer preloaded.  When opening the applications using the application icon, you will be redirected to the Android market to download and install the full application.
After the QIK install, you will need to login using your original account information or create a new account.  All contacts should remain intact
After the Asphalt 5 install, previous game play data (eg. levels) will not be retained.
If you don't see the update yet don't worry they have said that it could take up to 10 days for everyone to get it pushed to them. This is a minor update but we always recommend updating. Also please let us know if you notice anything that we missed.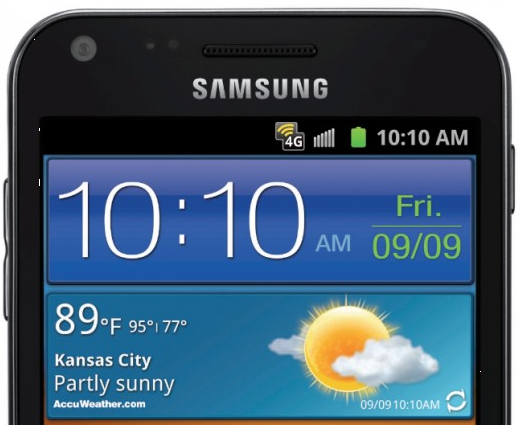 The Samsung Epic 4G Touch has been plagued with a hang when changing between Sprint and Verizon towers in low connectivity areas. In some cases the issue actually required a device reboot to regain connection to data. This issue has been found by Sprint and and solved it in the form of a software update.
This update will also fix the issue of losing 4G connections when on a phone call. This update is rolling out in the form of an OTA (over the air) update that started pushing yesterday. As always the update will be pushed in phases so if you haven't received it yet be patient it will appear.
Please let us know when you get the update if it fixes your issues and if any new ones arise.
Today Sprint has confirmed that the Android 2.3 Gingerbread update will be rolling out to the Samsung Epic 4G. This OTA (over the air) update will bring the Samsung Epic 4G to build number S:D700.0.5S.EI22. The update to the Epic 4G was confirmed in Sprints forums this morning.
Samsung Epic 4G Gingerbread Update Features:
Upgrade from Android Froyo to Android 2.3 Gingerbread
Audible Sprint AIRAVE notifications when answering a phone call
SMS messages will be sent without area code
Profile and PRL update
Exchange Activesync email displaying HTML
Sound improvements to Bluetooth Headsets
Device lockscreen now has fully visible date
As always Sprint will be rolling out the update in phases over the next 10 days. If you don't see the Gingerbread update pushed to your device you can always manually check from "Settings -> About Phone -> System Updates -> Update Android". Of course there is still a chance that even manually you will not see the update but don't worry you will over the next week or so.
The Samsung Epic 4G Touch has made it's way to number 2 on Amazon Wireless most popular phones. Rooting the Epic 4G Touch is pretty straight forward and is courtesy of the Developers over at XDA. We are a little late posting the instructions but better late than never eh?
NOTE: This root method has been tested thoroughly but it is still recommended that you backup your device before attempting in the event something goes wrong and you have to flash it back to stock settings.
Root Instructions for the Epic 4G Touch:
Download and extract epic4grootv1.zip (Download Link)
Reboot your Epic 4G Touch holding "Power + Volume Down"
When you see the option screen press "Volume Up"
Wait for your Phone to get into Download Mode
Install Samsung Kies so your computer (Official Download Link)
Plug your Epic 4G Touch into your Computer Via USB
Wait for your computer to detect the device
Download and Extract Odin to your Computer (Download Link))
Launch Odin and click PDA
Select SPH-D710_Zedomax_Kernel.tar from file in Step 1
Press Start and wait patiently for your device to reboot
Congrats you are rooted!
Zedomax has also created a video tutorial to root the Samsung Epic 4G Touch.

According to the screenshot below we were all excited about the Epic 4G coming with Gingerbread although Sprint has confirmed that this was a typo and that the device will not have Gingerbread out of the box.

Sprint has however stated that the device will get an Android 2.3 Gingerbread update in the future that time is not now. Too bad we can't hold them to the screenshot.
The Samsung Epic 4G will be receiving the Android 2.3 Gingerbread update by the end of this month. Samsung has been slow at updating its devices over the last few years since pushing Froyo updates to their US Galaxy S devices. Finally they are getting the Gingerbread updates to the Epic 4G after much anticipation.
We can't say that the update will come smooth as the Epic 4G had a hiccup when being updates to 2.2 Froyo with Sprint having delay after delay. When they finally did puch the update they pulled back fast and now its time to try again with Gingerbread.
From what we've heard the update will come some time between July 24th and August 1st. Good luck this time all of you Epic 4G users.
---