Welcome to Android Advice and Tutorials.
---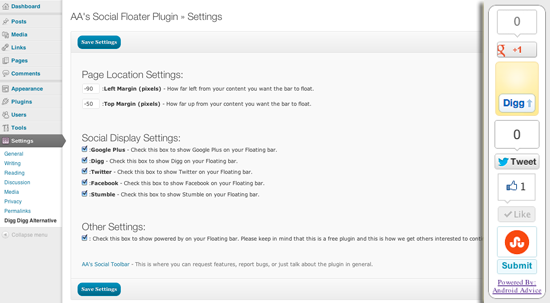 If you are looking for a Digg Digg alternative that is faster loading with cleaner code for SEO friendliness then AA's Digg Digg Alternative WordPress plugin is for you. Here at Android Advice, we needed the social sharing options that Digg Digg offered but didn't want the slow loads and puffed up code that it adds to every page of the site. Our answer to this was to create our own floating social sharing toolbar.
After a few requests by visitors to our site for our social sharing toolbar plugin we decided to turn it into a WordPress plugin and release it. The plugin has a simple structure and one short page of settings. You can move the bar around if you want to tweak its location and choose which social networks to show up.
Benefits to AA's Digg Digg Alternative over Digg Digg:
Much faster load time
Cleaner SEO Friendly code
Substantially less code
Much easier to customize
Less settings to run through to get it working
We ran speed tests using the Digg Digg social plugin and our own and every website it was tested on came up with better results using our Digg Digg alternative than the Digg Digg bar itself.
How to Install the AA Digg Digg Alternative Floating Social WordPress Plugin:
Upload the plugin to the `/wp-content/plugins/` directory
Activate the plugin through the 'Plugins' menu in WordPress
Choose your options via "Settings -> Digg Digg Alternative"
Frequently Asked Questions about the Digg Digg Alternative Social WordPress Plugin:
My Toolbar is not Floating where I want it to?
If you go to the settings for the toolbar "settings -> dig digg alternative" you will see location settings. You need to change those numbers to move the toolbar around. (i.e. changing left margin from -90 to -100 will move it further left by 10 pixels, changing top margin from -50 to -40 will move it to the right 10 pixels)
Why are there only 5 social platforms?
We created the toolbar for our own website originally and decided to release it, we only needed those 5. We will be adding other networks now that its released based on user feedback and requests.
Demo of the Digg Digg Alternative Social WordPress Plugin:
Its the toolbar you see floating to the left of this article.
Please leave us a comment below with any bug reports, feature requests, and or general comments about the plugin itself. Please take note that this is the initial release and we will be adding other social networks shortly.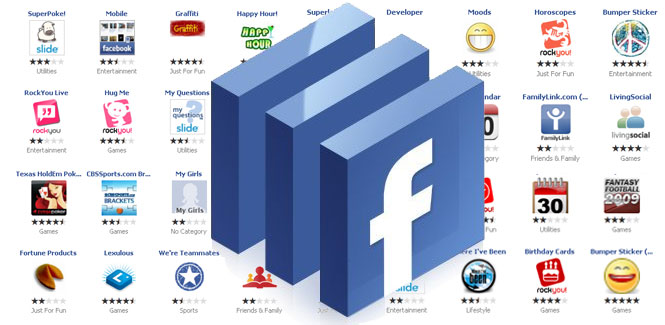 Facebook has been one of the worst when it comes to app development on any platform although the worst is Android. Facebook is now forcing its employees to use the Android mobile Facebook app in an effort to speed up the process of getting a fast, reliable app developed. Their iOS app was just updated yesterday and seems to at least be tolerable at the moment so it seems their focus is Android.
By forcing Facebook employees to use Android phones and the Android Facebook app is an attempt to get employees to provide feedback. We aren't entirely sure why Google Play Store reviews and other review sites aren't sufficient although it nice to see Facebook at least attempting to fix the massive amount of issues.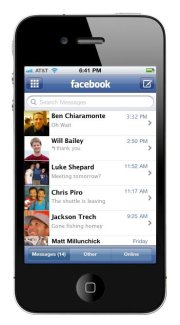 With Facebook and their highly volatile IPO there is pressure for them to start showing a profit for investors. Facebook having 5 mobile apps with no way to monitize being seen on the horizon and on top of serious bugs within their apps we aren't sure why they are turning their focus to and actual Android device AGAIN! This is in fact the third time Facebook has tried to develop their own phone to try and rival Apple and Google and promise this device some time next year. The only way this will make sense it if Facebook can actually show a profit this time for the sake of investors.
According to the New York Times Facebook has hired a few former Apple software and hardware engineers who worked on the ipad and iphone to help this time. Since Facebook has all but reached its peak of user base at 700 million users worldwide they truly need something else to continue to show profits. Facebook does well on its browser platform although without any income from mobile users and more and more moving to mobile they are having a difficult time keeping up.
We have no information on the actual OS that Facebook would use although we lean towards Android for the simple fact that they can make it their own without developing an entirely new system or paying royalties. Based on speculation they will be taking a page from Amazon and their Kindle Fire.
With the Facebook app constantly releasing revisions, there are often bugs and lags when simply trying to use it. This is a big reason many Android users look for a good alternative app than the one offered by Facebook.
Fast Facebook is currently in its beta, but already shows promise of a cleaner, faster, and more streamlined experience for users. It was developed by team2soft and claims to use less battery  and memory than other alternatives. One reason for this is that it only runs when you want it to.
It does offer the main features users want such as comment, share, like, feeds in real-time, news, status, photos, etc. It does give you capability to change your background theme for a personal touch. You can select from provided themes or select an image from your Android device's library.
Notifications aren't available quite yet, but are definitely in the works.
Fast Facebook is highly secure and doesn't store your login credentials.
Download Fast Facebook for Android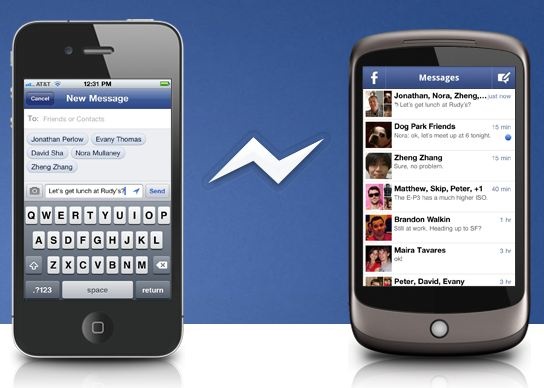 Facebook is getting competition from all over the place with its communication features. Now to try and compete with Google+ and all of the new features Facebook has created a messenger for Android.
Facebook Messenger Features:
Message anyone directly on their phones. If you have them in your contacts you can send them a message.
Get and send messages quickly without having to go through the Facebook app so that you can send them and receive them faster.
Start group conversations so that you can message multiple people at once along with sharing your location so that you can all meet up.
Will this be the feature that puts Facebook ahead of Google+? We don't think so but with the large user base that Facebook has we still see this being a wide spread app for many Facebook enthusiasts.
Google+ Circles vs Facebook Friends List:
Facebook doesn't encourage grouping friends although you can still create groups using their list feature. This is not as easy as googles drag and drop interface. Google Plus has introduced a whole new concept of grouping made easy using their html5 drag and drop interface. Google Plus easily wins in this fight.
Google+ Hangout vs Facebook Video Calling:
Recently Facebook has partnered with Skype to introduce their new video chat feature. This new feature allows leaving video messages however doesn't support Linux or group chatting. Google Plus allows group chatting with up to 10 people with focus automatically going to the person speaking. Google Plus allows video messaging and supports Windows, Mac & Linux. Again Google Plus wins.
Google+ Huddle vs Facebook Chat for Mobile Devices:
Google Plus Huddle is a text chat app for movie devices with no limit on group size (that we are aware of). There is also the availability of Gtalk on desktop browsers. Facebook has no chat feature included in their mobile app although they do have XMPP or Jabber protocol to allow creating custom chat applications for mobile devices. Although Facebook has the ability to be head to head with Google Plus in this category, standard function goes to Google+.
Google+ Location vs Facebook Places:
Facebook does not allow you to share location information directly from your wall and is limited to some countries while Google Plus has one click sharing with your friends. Again Google Plus seems to win.
While Google Plus seems to win in all of the major categories there are a few things that Google Plus still has yet to implement that Facebook has.
Facebook Business Pages
Facebook Games
Facebook Questions
We know its only a matter of time before all of these features are added to Google+ seeing as the business page concept is already in testing and available to a select few businesses already.
The HTC Status is coming to AT&T.  This phone is for serious social networking addicts with a full keyboard and runs Android 2.3 Gingerbread.  This phone is almost a dedicated Facebook device with one touch sharing, check in, and status updates.
Some of the HTC Status Features are:
Platform: Android™ 2.3 + HTC Sense
Display: 2.6-inch touch screen with 480 x 320 resolution
Network: Quad-band GSM/GPRS/EDGE 850/900/1800/1900 UMTS/HSDPA 850/1900
Memory: 512 MB RAM, 512 MB ROM
Processor: MSM7227, 800 MHz
Battery: Rechargeable lithium-ion battery, 1250 mAh
Camera resolution: 5 MP main camera with autofocus, VGA  front-facing camera
If your looking for the perfect device for social networking this is it.  This being said the HTC Status is not a very powerful phone
with only an 800MHz processor and 512MB of RAM.  If you want to be able to run most apps on the Google Market this device will disappoint with its 2.6 inch screen and low resolution you will not likely use it for anything more than Facebook.
---