Welcome to Android Advice and Tutorials.
---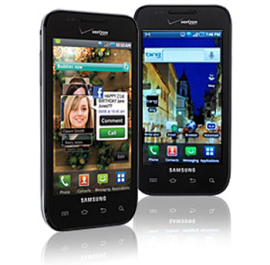 Finally those users of Verizon's Samsung Fascinate will be getting the update from Android 2.2 Froyo to Android 2.3.5 Gingerbread. This OTA (over the air) update has already started pushing out. If you haven't updated yet you can easily check for the update by going to "Settings -> About Phone -> System Updates".
This update to Gingerbread now leaves the Fascinate one OS version behind but is nice to see finally getting to the device. Please let us know what you notice in the update and if there are any bugs you encounter.
---