Welcome to Android Advice and Tutorials.
---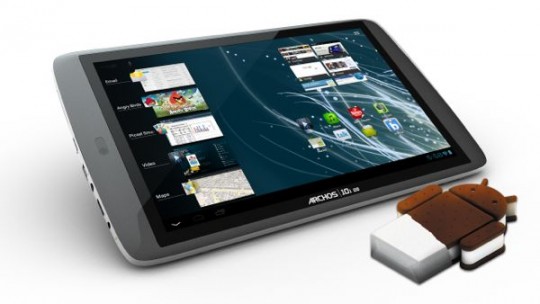 The Archos line of Android tablets may be mid line tablets but they have been a big player in the Android tablet game from the beginning just under the radar. They have made an impression with their G9 tablets by putting an almost pure version of Android 4.0 Ice Cream Sandwich on the devices. Archos is now pushing out an update to their G9 80 and 101 tablets to bring the firmware version up to version 4.0.6.
Archos 80/101 G9 4.0.6 Firmware Update features:
Wi-Fi: fix more disconnect cases happening on some access points
GPS: increase stability of GPS
HDMI: do not propose overscan setting when TV supports underscan
muSD: improve reliability of card insertion detection
muSD: fix read/write permission issue occurring with some applications
Applications: fix platform reboot occurring sometimes after a while when using high CPU demanding applications
Don't confuse Archos and their firmware version 4.0.6 with the Android OS version, it can be confusing. We hope that Archos at some point decides to change their firmware version to not be as close to Android version numbers. The firmware update it rolling out now so let us know when you get it and what you think about it.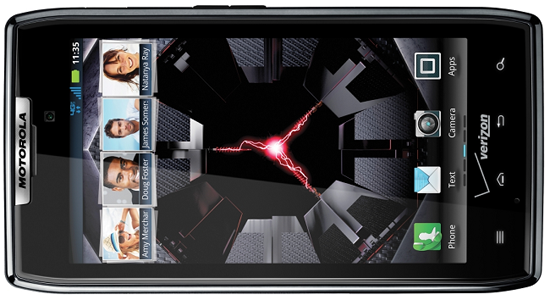 In Germany Alan Mutricy announced that while the RAZR was designed for Android 2.3 Gingerbread that they are already working on the Android 4.0 Ice Cream Sandwich update. While there was no set date stated there was a broad "Start of 2012″.
If the Motorola RAZR is the first device to receive the OTA (over the air) update to Ice Cream Sandwich it means that the Galaxy Nexus will have the spotlight for some time.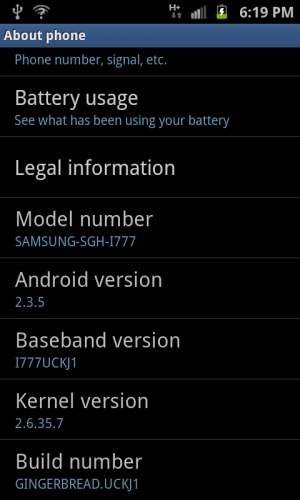 AT&T's Samsung Galaxy S II was just released and there is already a firmware update available. Of course this is an unofficial firmware update provided by DesignGears with the label I777UCKJ1. Below is everything you need to know about the update.
Known Issues:
Home button haptic no longer works
Bug Fixes:
Home screen lag
Lock screen bug
Added Features:
The firmware update seems to be safe although you should leave it up to your own digression whether or not to load it on your device.
The Archos G9 Android 3.2 Honeycomb tablets have only been out for a short time and already has a firmware update available via an OTA (over the air) update. The new update being pushed out by Archos fixes many bugs and adds some new features like some more Google apps.
Archos has been in the Android game for a while bringing low cost tablets to users although the G9 tablets are their first with Honeycomb. Some of the features this device will receive with the newest firmware update will improve the experience tremendously.
Archos 80 and 101 update Features:
Google talk is now part of the firmware and comes pre-loaded.
Improved volume control (better volume range, less glitches on notifications) leading to faster gaming experience on some 3rd party applications
Improved camera quality in high and low light condition
Added Flash acceleration support
Better quality SD video upscaling (e.g. on 1080p display)
Improved memory management for smaller memory footprint
To check for the update and download it on your Archos G9 tablet go to "Settings -> About Tablet -> Firmware Update". Within a few minutes you will see an available firmware update to version 3.2.46. Just be sure to plug the device in and download and install it. Please let us know how the update goes and if it fixes any of your issues.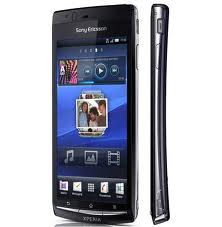 Sony Ericsson has pushed out an update to their European Xperia Arcs. This update will put the Firmware to version 4.0.A.2.368. If you haven't already gotten this update all you need to do is plug your Xperia Arc into your computer and open up your PC Companion software. If you don't have the software then just get the OTA update by going to "Settings -> About Phone -> Software Update".
Some New Features in Firmware 4.0.A.2.368:
xLoud – boosts your music when played through the speaker
Stereo recording – shoot video with high-quality stereo sound
Digital home – enjoy entertainment content stored in your phone on DLNA certified media devices
New themes and Landscape mode for your home screen
---