Welcome to Android Advice and Tutorials.
---
The Nook Color runs CM9 very well from an SD card but it doesn't come with issues for some people. One of the common issues is the fact that the Nook Color's Wifi seems to have issues connecting. If you have flashed CM9 to an SD card for the Nook Color and Wifi isn't working don't stress the fix is rather easy.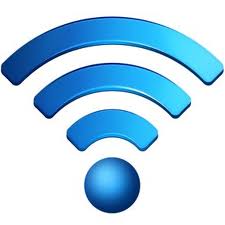 Fix the Nook Color Wifi Running CM9 from SD Card:
Power off your Nook Color
Remove the SD card and put it into your computer
Navigate to the partition on SD card that contains the "etc" folder
Go into "etc/wifi/"
Open "tiwan.ini" using any text editor as administrator
Find "WifiAdhoc = 1″ and change it to "WifiAdhoc = 0″
Save the file and close it (check to be sure your changes saved)
Put the SD card back into your Nook and turn it on
You can now connect to WPA and WPA2 secured networks
This fix comes courtesy of XDA member EAK128 and seems to work for most people that have the connection issues with Wifi on the Nook Color. Those that still have connection issues should leave us a comment with a detailed description of their issue and we will do our best to help you out.
If you have a Motorola Atrix 4G that is rooted and has an unlocked bootloader, updating the device via an OTA update will brick it. This being said you can recover from it by flashing the updated SBF via RSD Lite. Those of you that have bricked your Motorola Atrix this is how to recover after updating the device.
Currently the updated version of the Motorola Atrix 4G is software version 4.5.141 and as such the instructions will be for this update specifically. Future updates should be able to be fixed as well with the same method with the SBF for that version.
Fix Bricked Motorola Atrix after an OTA Update:
Make sure your Atrix is fully charged before beginning
Download the SBF where you can find it (Download Link)
Download, Install and Run RSD Lite (Download Link)
Remove your SIM and SD Card from the device and turn it on
Press "…" button beside the Filename input and select the SBF
When asked to Extract or cancel, select extract
Plug your Atrix in via USB and wait for RSD Lite to detect it
Press "Start" and wait for RSD Lite to say 100% complete
Congrats you are unbricked and on 4.5.141 running Gingerbread 2.3.6
We aren't responsible for the use of these instructions although they should fix your issue rather well. Also this is kind of a fix all for any other issues you have with your Atrix although it will completely wipe the device. Let us know if you have any questions or need any help.
HTC has finally made an official announcement stating that they will provide an update to patch the recent HTC Sense vulnerability. The exploit can possibly expose user data on devices running the Sense UI. HTC has stated that the patch is priority for them and that it will be available to carriers shortly for testing before its release to customers.
"HTC takes claims related to the security of our products very seriously. In our ongoing investigation into this recent claim, we have concluded that while this HTC software itself does no harm to customers' data, there is a vulnerability that could potentially be exploited by a malicious third-party application. A third party malware app exploiting this or any other vulnerability would potentially be acting in violation of civil and criminal laws. So far, we have not learned of any customers being affected in this way and would like to prevent it by making sure all customers are aware of this potential vulnerability."
Once all of the bugs are worked out of HTC Sense customers should see an OTA (over the air) update that will fix the security hole permanently. HTC state's that users should install this update as soon as it comes available. Until the update is released (we assume within a few days) be careful about what you download to your device and you may actually want to uncheck allowing installations from unknown sources.
---