Welcome to Android Advice and Tutorials.
---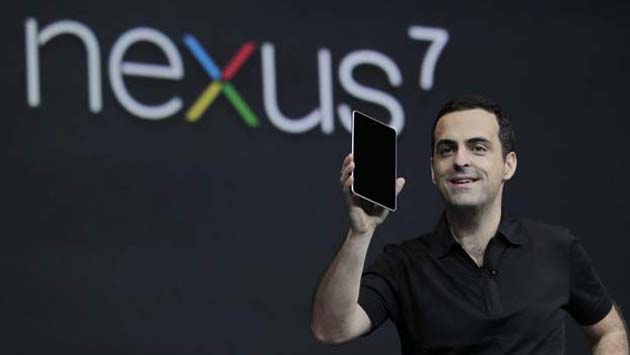 Soon after Google announced the Nexus 7 tablet they made the factory image available for download. Google released the Android 4.1 factory image for the Nexus 7 on their developers website. The size of the image is surprisingly small coming in at 246MB and even if you don't need it right now it may be a good idea to grab it in case you find yourself in a bind and need it.
This is a flashable image of Android 4.1 Jelly Bean which will allow you to flash your Google Nexus 7 back to the stock ROM in the event you brick it doing what we all like to do to our Android devices. Find the image download below:
The Motorola Droid Bionic was not even out yet when it was first rooted and now even has a "One Click Root" available. For those of you that have been playing with the device and either have bricked it or just need to get it back to factory setup these are the instructions for you.
Flash the Motorola Droid Bionic back to Stock:
Install the Droid Bionic Drivers (Download Link)
Install RSD Lite on a PC (Download Link)
Backup your Droid Bionic (We recommend Titanium Backup)
Reboot (or turn on) your phone into Fastboot mode (hold vol down while powering on)
Plug your Bionic into your PC via USB
Run RSD Lite on your computer
Press the "…" button beside "Filename"
Open the FXZ Recovery file (Download Link)
Wait for the file to load and press "Uncompress and Start Flashing"
Be patient it will take a few minutes to complete flashing
Once complete the Droid Bionic will reboot and install the 2 radio images
Congrats your Motorola Droid Bionic is Restored!
For those of you wondering why this is an FXZ and not an SBF they are basically the same thing.
This is for Evo 4G users who have updated their phone to Gingerbread and need to flash back to stock so that they can root the device and install the rooted Gingerbread ROM. These Instructions work on Rooted and Unrooted devices.
The Tool that will be used is called "RUU Supersonic". This tool flashes the factory image back onto your Evo 4G. You can use this to not only flash back in the attempt to root and update but also unroot your device in the event you need to send it back for warranty issues. If your phone turns on you can use this tool.
Instructions to Flash your Evo 4G back to stock:
Backup all of your Phones Data (this will wipe it)
Download RUU_Supersonic_1.32.651.1 (Download Link)
Run the file and follow the instructions
If you have any questions about this please let us know. If anyone runs into any issues that they fix themselves please let us know that as well.
---