Welcome to Android Advice and Tutorials.
---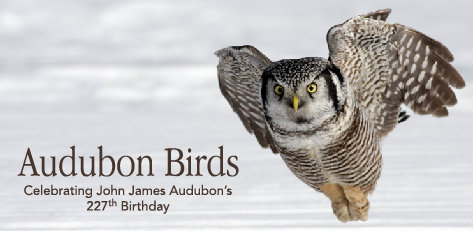 The Amazon App store has proven to be a great resource for those that just don't buy apps to get paid apps for free daily. Today's free Android app is "Audubon Birds: A Field Guide to North American Birds". Follow the link at the bottom of the page to get the app free today.
Audubon Birds Android App Features:
High-quality, professional color photographs detailing each species with extraordinary clarity
In-depth descriptions of each species, with extensive material about every species and family
Range maps detailing most species locations in North America
Rich, detailed descriptions of every species, all accessed by fast and easy navigation
Universal Dashboard allows navigation between species data, personalized life lists and sightings, search functions, and more
Amazon App Store Description of Audubon Birds:
Identify North American birds with quality photos, bird songs and calls, range maps, descriptions, and more. Audubon Birds is your essential guide to identifying common and rare species of birds in your backyard or in the field. Great for seasoned and amateur bird watchers, Audubon Guides for Android places nature at your fingertips–no bulky books.
Note: Audubon Birds has 529 MB of additional content available as an optional free download. Because of the large file size, if you choose to download the content we recommend using a strong Wi-Fi connection–the bulk download is not a requirement for using the app. This application is not optimized for large tablets.
Get Audubon Birds Free on the Amazon Android App Store:
http://www.amazon.com/gp/product/B004R49A4W?ie=UTF8&ref=mas_faad
---