Welcome to Android Advice and Tutorials.
---
At last an app that will prove your nerd skills! With Nerd Trivia Free you will be able to compete against nerds all around the world to know who is the king of nerds.
It is Quiz/Trivia app in which you will have to answer nerd questions of all types, it has three game modes:
All Questions: Casual mode, simply answer and see if you were correct.
Level Mode: Questions divided in 10 different levels, answer all the questions of each level, if you have enough correct then you will be able to go to the next level.
Countdown Mode: One minute Trivia, answer as many questions as possible in one minute, upload your scores and compare them with the rest of the nerds around the world.
Don't wait anymore! It is totally FREE, download it from Google Play:
https://play.google.com/store/apps/details?id=com.zribe.frikitrivial

It's launch day, so we welcome you to celebrate with Attrecto the birthday of their brand new development, they have been working for over 8 months. It is an easy to use, intuitive and useful DIY app creation system called InstApp.
Well, it's still in beta, so it is actually about to take off, but it is now definitely open to anybody, who wants to make a mobile app for his/her event. And the best news is, that it is can be completely FREE. If you are planning a conference, a festival, a club party, an exhibition, or just a birthday party, a wedding, a fraternity party, or any other event, you can make both the Android and the iOS App of the Event only using our website. Below you can read the Press Release, or you can go straight to make an app for yourself.
DIY Mobile App creating System is now available to
make Android and iPhone apps in minutes
PRESS RELEASE – Győr, Hungary (3. July 2012) – Attrecto, the innovation leader in smartmobile development, today announced the release of its InstApp mobile development system. The free system features a DIY interface to create Android and iOS applications without coding, specialized for event organizers.

"People at events need real-time information on the program schedules and performers, meanwhile event organizers need real time feedback from the visitors and need to reach them before, during and after the event" – said Gergely Kiss, CEO of Attrecto. "With Instapp we provide event organizers an easy to use DIY tool, to present their events' real time information at the fingertips of the visitors."

On their preferred mobile device – Android or iPhone – Event participants will access well-structured information in a graphically custom designed application, created uniquely for the Event.

InstApp includes Calendar synchronization as well as a Navigation tool, where the participants are directed easily to the location. Presenters' bios and topics and the full Event Schedule are literally at their fingertips.

Venue layout maps keep your participants on time for each presentation, no more lost time spent on asking directions.
InstApp includes full social media integration for participants to share their favorite parts of the program.
A demo app is available in Google Play:
https://play.google.com/store/apps/details?id=com.attrecto.eventgeneraldemo
About Attrecto:
InstApp is developed by Attrecto Smartphone Solutions – an innovative team of smartphone app developers working creatively and professionally to develop practical and well-designed apps for all industries.
Source: HelloAndroid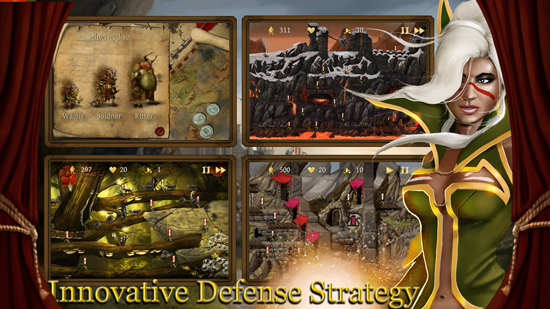 VisionaryX GmbH (www.visionaryx.com) has released their iPhone Hit Game "A Knights Dawn" for Android!
"A Knights Dawn" is a Multilevel Tower Defense Game for most newer Android devices. Gamers can expect immersive strategic gameplay within a vibrant fantasy world full of fantastic hand drawn graphics that will keep them coming back for more. On iOS ,the paid version of "A Knights Dawn" was celebrated by over 100.000 users as a Top10 hit in more than 35 countries!
They did more than just port the game to Android however, they actually integrated a wide range of new features including a completely new upgrade system with 60 weapons to choose from.
VisionaryX GmbH contacted us in order to be able to plan for Reviews, an Interview or other coverage should we be interested.
If your interested in this new game to Android , give us a short reply or feedback. They have also given us a link to their Trailer, to give you a feel for the game:

And for a quick Gameplay run-trough just follow this link:
http://dl.dropbox.com/u/12460207/AKnightsDawnFactsheet.pdf
VisionaryX GmbH's official Press Release can be found here:
http://dl.dropbox.com/u/12460207/AndroidPressRelease-English.pdf
To download this game on the Android Market please use the link below:
http://tinyurl.com/c2fkym8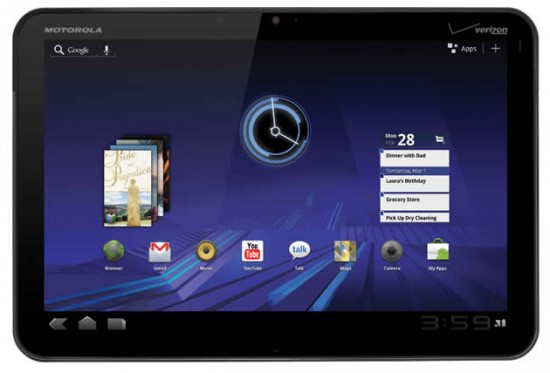 There is apparently a website called nomorerack that will give people items based on number of referrals. Its free to signup so what have you got to lose? So heres the deal, we will be posting the link below to NoMoreRack and if you use the link to signup and tweet this post on Twitter we will give away the Xoom each time we get enough points for one forever to a random person who tweeted this post.
Basically if you Tweet this post and signup using the link you will get a chance to win forever.
How to get a free Mototola Xoom:
Signup for NoMoreRack (FREE): (Signup Link)
Tweet this post on Twitter with @android_advice at the beginning (Floating Bar on the Left)
Done! We will announce winners every time we reach 600 referrals.
This give away is dependent on NoMoreRack following through with their end of the deal and will be terminated if they do not. If for whatever reason they do not follow through we will be giving away a $50 Visa Pre-Paid card in place of the Motorola Xoom. I know this is not a great consolation although we have no control over other peoples rules.
---